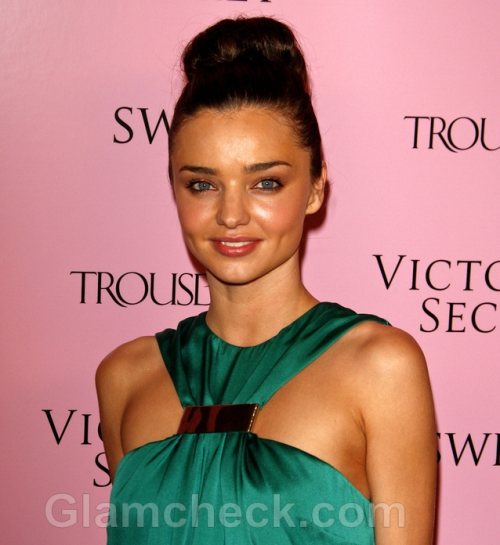 Miranda Kerr will model a diamond-studded bra worth $2.5 million when she returns to the ramp after her pregnancy at an upcoming Victoria's Secret fashion show.
At the event next month, the supermodel will wear the aqua Fantasy Treasure Bra which was created in part by London Jeweler's in Long Island. The bra will feature 142 carats of yellow and white diamonds on the chest area alone.
Kerr told People.com that it was an honor to model the bra which she thinks is a work of art and makes her feel like a mermaid.
The new mother had her first son, Flynn, with husband Orlando Bloom earlier this year. The lingerie show will mark her return to the catwalk for Victoria's Secret since the birth.
Image: Shutterstock