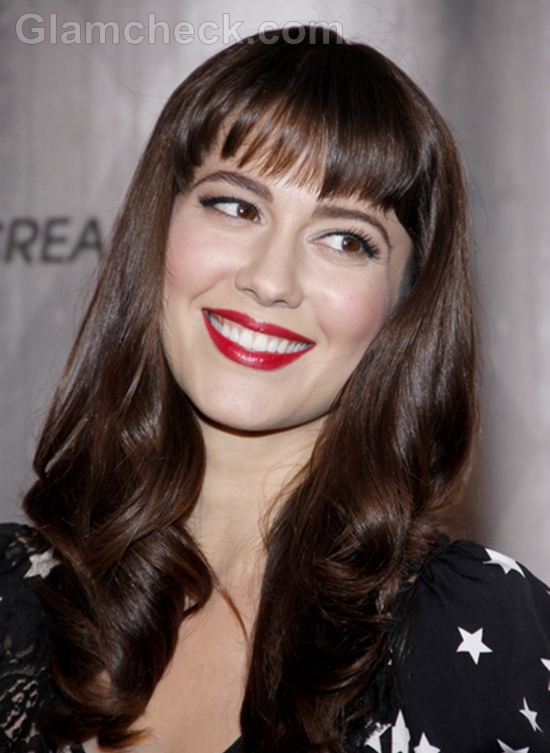 Actress Mary Elizabeth Winstead stayed true to her dressing style at the SCREAM 2011 awards held at the Universal Studios Backlot in Universal City, California on October 15th. The 26-year-old wore a black A-line gown with a starry print and puff sleeves. 
The floor-length gown had some very pretty black lace detailing along the front and back. The figure-hugging dress did full justice to her admirable rear. Apart from a silver clutch – supposedly to match the stars – Mary chose to leave out accessories altogether.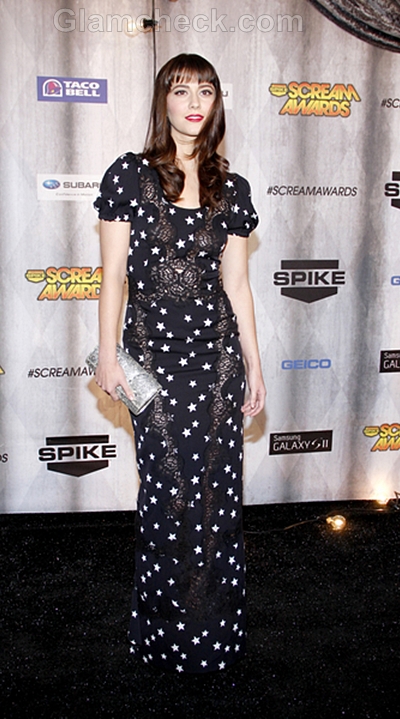 The Final Destination star left her medium length hair loose with soft curls at the ends. Her bangs were combed impishly down the front. And although her makeup was mostly natural, she did go with red lips.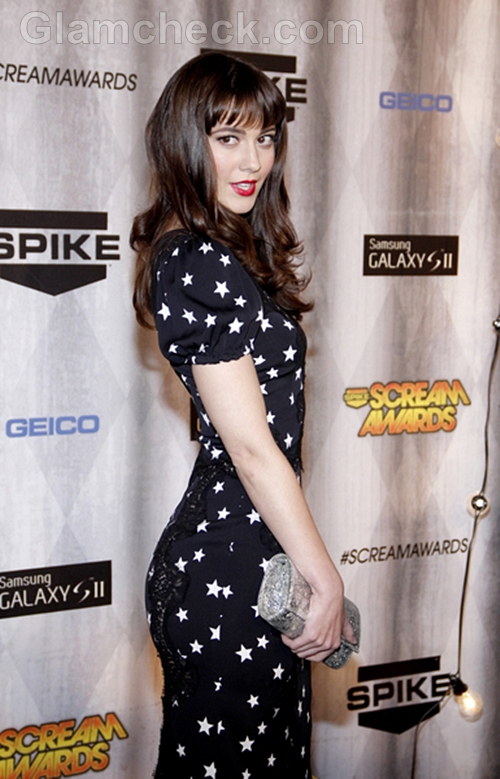 Mary has her own unique style and she is not afraid to show it even though it is not in keeping with what's 'in'. That takes guts when you are meticulously scrutinized and criticized by the media. No other celeb would dare to wear what Mary so seamlessly carries off.
Get The Look
One great lesson we can all learn from Mary is to wear what you want to wear, and be confident about it. Some prudence would not be amiss if you plan to dress for your personality, but you should mostly go with your instincts and wear what feels right to you.
Image: P R Photos