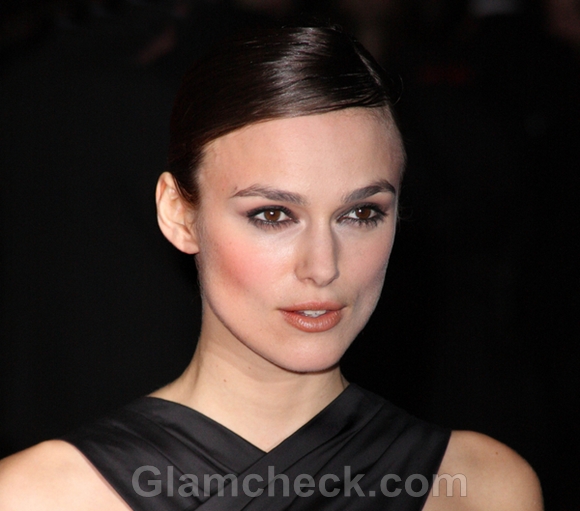 Brit actress Keira Knightley sure knows how to dress for the red carpet. She showed off her admirable fashion sense once again as she donned a tea-length dress for the London premiere of A Dangerous Method which was screened as part of the 55th Annual Times BFI London Film Festival at Odeon West End in Leicester Square, London on October 24th.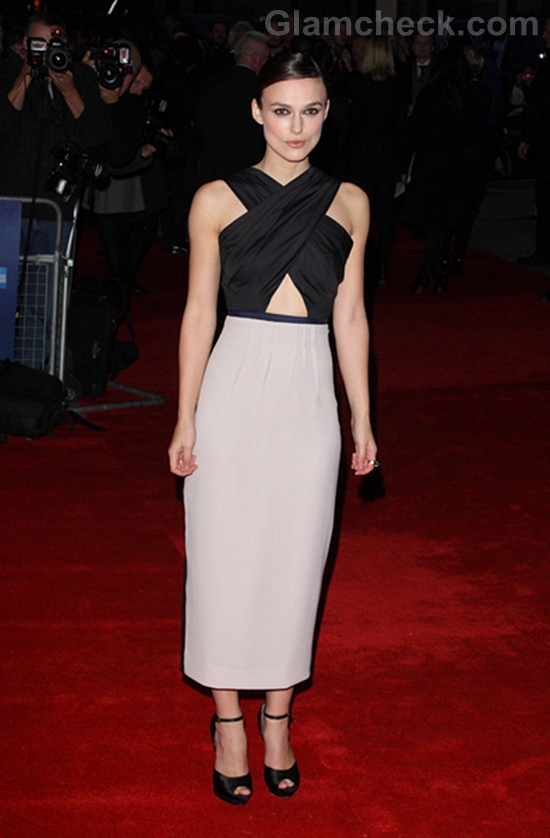 Keira sported a black and white cutout dress by Roksanda Ilincic which showed off parts of her middle and back. The fabric fitted her frame beautifully and accentuated her subtle curves – the petite brunette needs all the help she can get in that department and this dress did a great job of it. It made her look sophisticated, confident, and more filled out.
The Pirates of the Caribbean star had on a pair of black slingback peep-toe heels to complete her ensemble. She wore perfectly executed natural makeup, with soft pink lips and dark eyes. She had a ring on her left hand but no other jewelry – her flawless skin and selection of dress were enough to steal the show.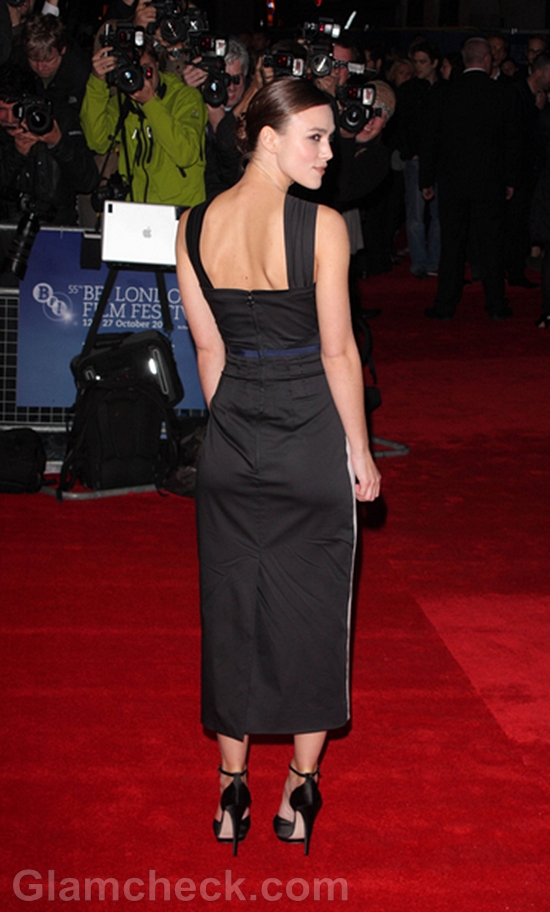 26-year-old Keira normally looks very skinny, which contributes to the media speculation about her being anorexic. This outfit though makes her look trim but healthy, so it will hopefully put those rumor mills on hold for awhile.
Get The Look
Tea-length dresses are an excellent choice for any occasion. They are usually worn at formal outdoor events during the day, but they can be worn at night for any occasion that calls for graceful apparel.
You can wear flat shoes with a tea length dress to make it look more casual. Add a sweater or jacket to lessen it's intimidating elegance and it can be worn to semi-formal events or even to work if you are so inclined.
Pair your tea-length dress with a hat to get a vintage look. Add some gloves and you'll look like a socialite from the 40s on her way to the races. The tea-length gown is a delightful little number and an invaluable addition to any wardrobe.
Image: P R Photos