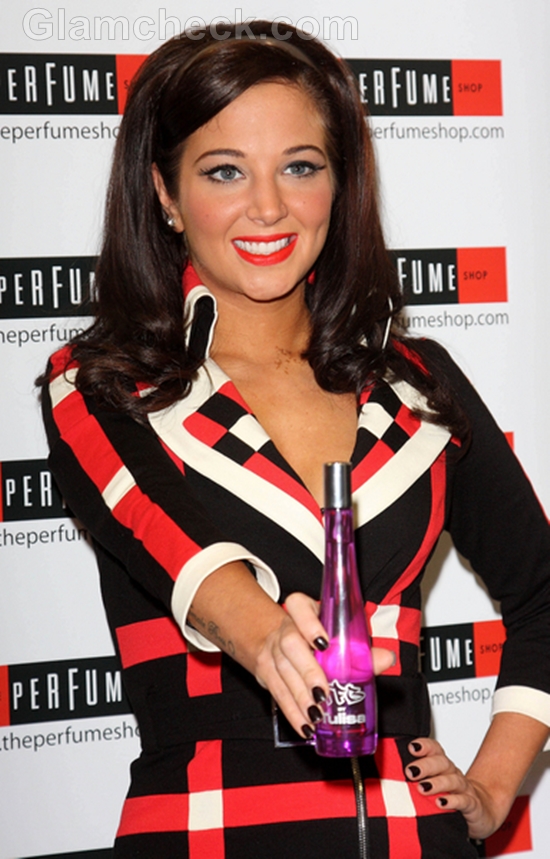 Singer Tulisa Contostavlos has always wanted to become a successful businesswoman. Only time will tell if that dream will  come true, but she is taking her first step in that direction by coming out with her own perfume. The 23 year old launched The Female Boss at The Perfume Shop in Oxford Street London on October 26.
The dress Tulisa wore to the event – a paneled check number from Karen Millen – was reminiscent of the  logo of The X Factor, on which she is currently a judge. It had the same red, white and black color scheme in its geometric patterns.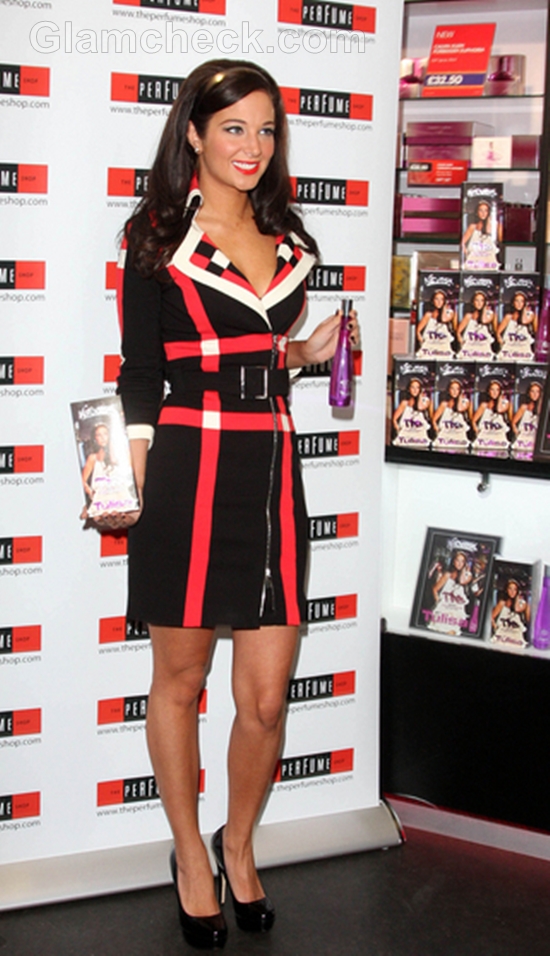 She complemented the look with 60s style hair and makeup too. Her dark locks were left loose but obviously doused in hair spray or mousse to give it a bouffantish look, and held back with a headband. She painted her nails black, wore bright red lipstick, prominent rouge on her cheeks and went with cat's eye makeup.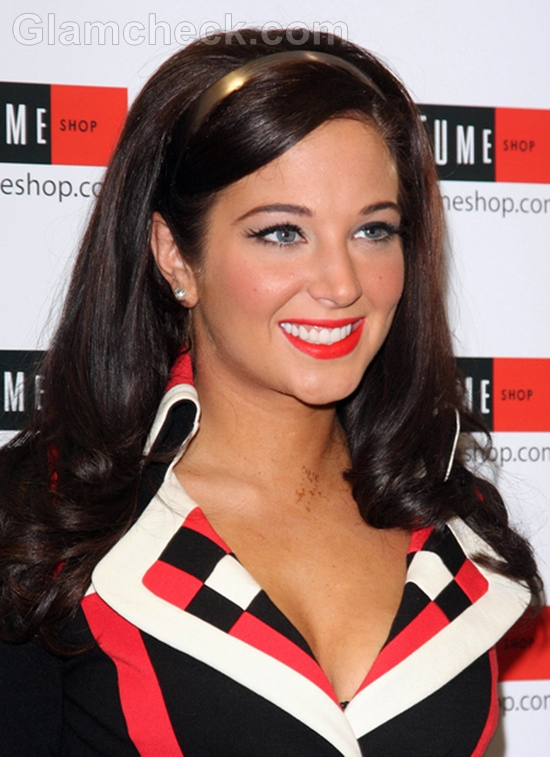 The only touch of sparkle were her diamond stud earrings. Tulisa completed the themed ensemble with a pair of black patent platform heels from New Look.
Not bad for a retro look. The only thing one could fault in her look is the over-done fake tan.
Back to the fragrance though. According to the literature, it has notes of rose, jasmine and spices. It is softly feminine and is targeted at the younger crowd. Tulisa said she wanted to create a scent you can wear everyday for a reasonable price. The perfume retails at £19.95 for 100 ml.
Get The Look
A retro looks is best reserved for casual events or themed parties. Not a good choice for an office do or a formal function unless you choose conservative colors and not-so-obvious retro styles.
Styles from the 60s look good on all body types if you know what to wear. They are colorful, stylish and have fun vibes in  keeping with the mood of that decade. Your accessories, hair and makeup are very important when opting for a retro look. Do your research about 60s styles and hairdos beforehand so you are not stuck fumbling on the day you want to try the look out.
Image: P R Photos