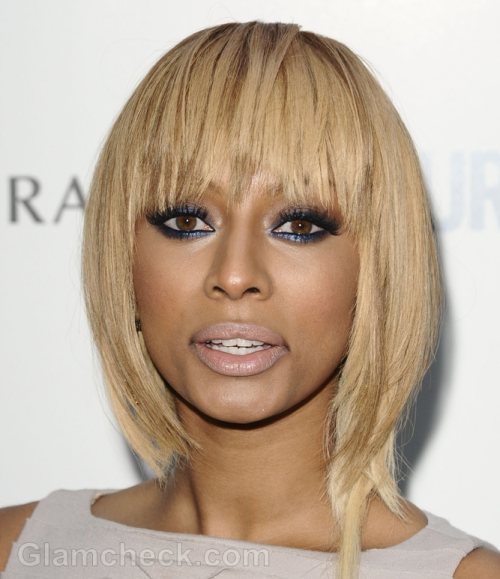 Three of Keri Hilson's bodyguards and her drummer had to drag a fan off stage after he tried to kiss her at her concert.
The incident occurred earlier this month in Europe when the R&B singer was performing at a show. Initial reports online speculate that it happened in Paris, France. However, Hilson's official dates of her current world tour do not include a stop at the city.
GlobalGrind.com posted footage that shows the fan leaping on to the stage toward the end of Hilson's concert and approaching her. He then starts to put his arms around her and moves in for a kiss when a security guard runs out from the wings and pulls the man away, and Hilson gets pulled along with him because he is still holding on to her.
The video goes on to show two more security guards coming to the star's aid. One of them gives the fan a punch in the face. Hilson's drummer then joins the three bouncers in dragging the man off the stage. A shaken Hilson appears unharmed and goes on to complete her concert.
Image: Shutterstock