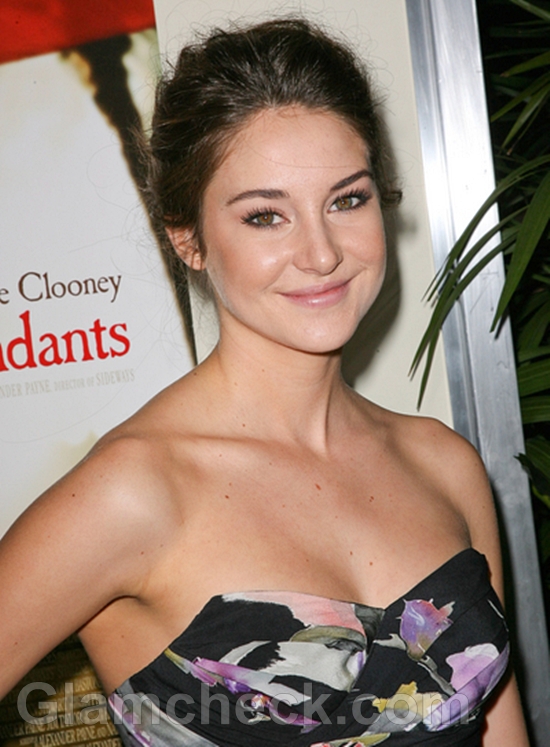 Actress Shailene Woodley may have had to work on her birthday, but she nevertheless had a night to remember. Not least because of the fabulous ball gown that she chose to wear as she attended the Los Angeles premiere of The Descendants at the AMPAS Samuel Goldwyn Theater in Beverly Hills, California on November 15.
The strapless number was absolutely beautiful, with a modern take on the traditional princess ball gown.  It was low-cut and fell below the knees in slight pleats. The printed dress had lovely, soft red and purple rose motifs against a black background. You can practically hear the longing sighs from young girls, and yes, quite a few older ones too. Shailene paired the dreamy, fun, and young dress with very sexy black pumps.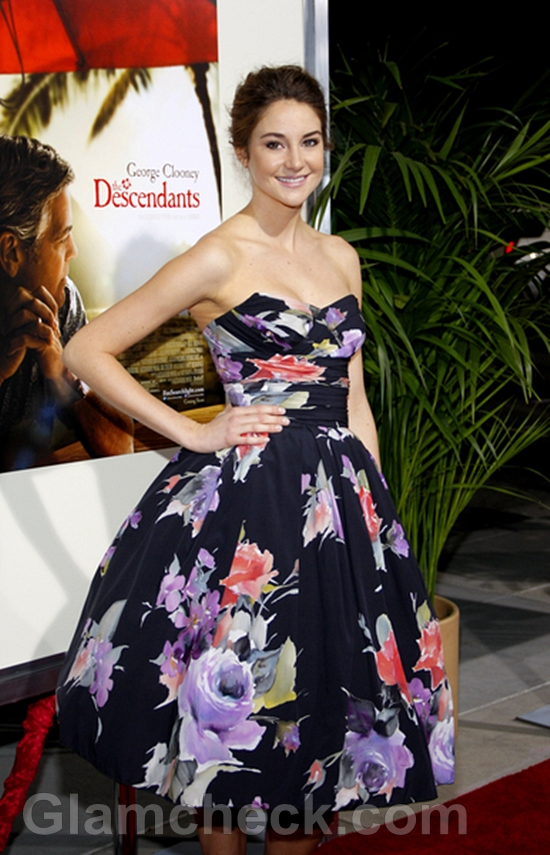 The charm of her ensemble did not end with the dress though. The Secret Life of The American Teenager star had it right from top to toe. Her hairstyle for the evening was a simple up do that swept all the hair away from her face and allowed her natural beauty to shine through. She chose to go with nude makeup and some mascara and eye liner, which suited her fresh face and pretty-girl complexion just fine. No jewelry needed – not with a show-stealing gown like this one.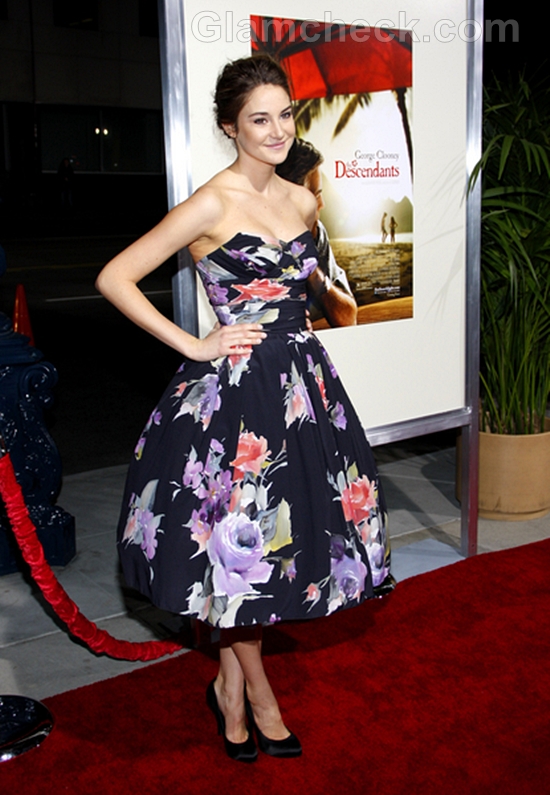 Shailene is one lucky gal. She looks great, she's famous, and she just turned 20. But what really puts the cherry in the top is that her handsome co-star from The Descendants George Clooney led a packed theatre in singing Happy Birthday to the blushing young star. More sighing? You bet.
Get The Look
Ball gown styled dresses should be reserved only for uber-formal occasions and events or you will just end up looking pretentious and over-dressed.
Make sure that the ball gown you choose has clean lines and a modern look. Otherwise you may look a little frumpy. You can go all out with the bling when you are wearing your ball gown. It is better that you put your hair up to give your ensemble a finishing touch.
Image: P R Photos