The premiere of any film is supposed to be a glitzy affair, with starts dressed up in their glamorous best. However, the recent premiere of The Twilight Saga: Breaking Dawn Part 1 in Los Angeles, at the Nokia Theatre, saw a good number of style offenders!
Worst Dressed: Kirstin Stewart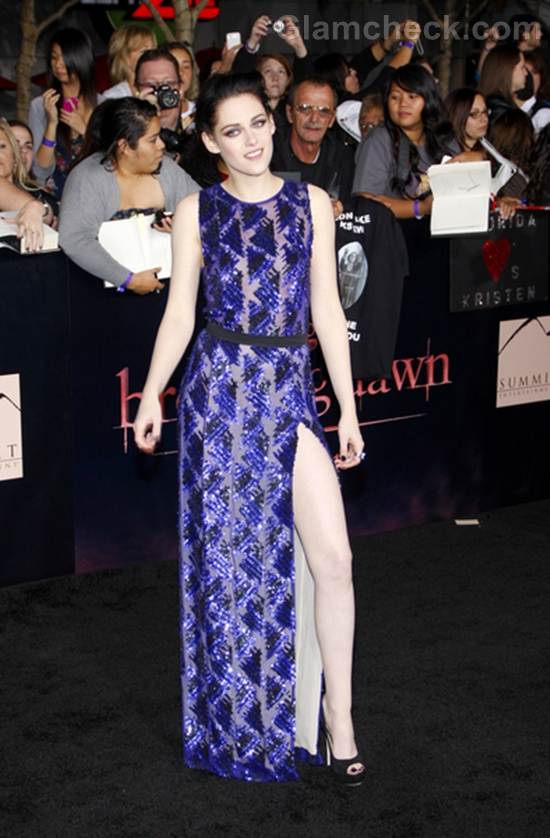 Style Offence: The gown that the leading lady chose to wear looked like a Christmas tree gone blue.
Style Tip: Kirstin, Christmas is still far, so we prefer if you do not get into holiday costume dressing a month in advance. And, while you are it, if you plan to wear a slit gown to your next event – at least ensure that the underside does not look like the ignored wrong side of a curtain.
Worst Dressed: Briana Evigan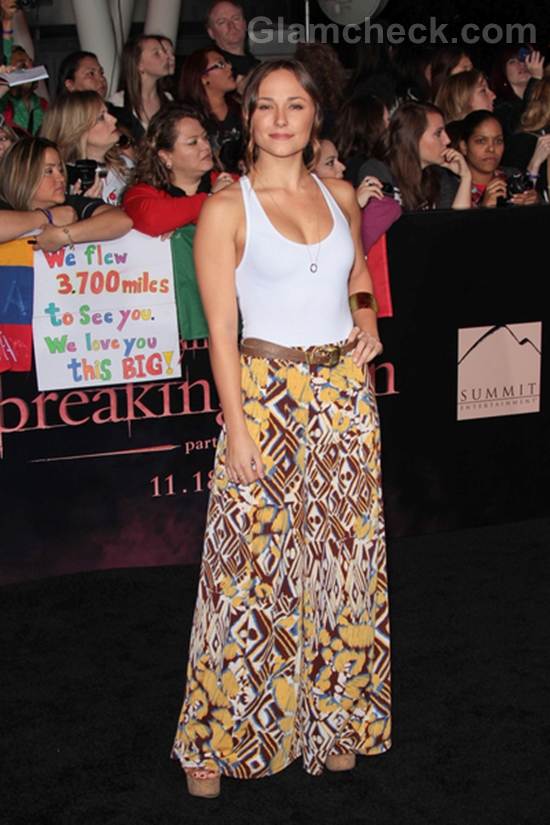 Style Offence: Hippy dressing on the premiere…really?
Style Tip: Ok, we seriously do not have ANYTHING against boho chic and quite love it actually – but there is a time and place for everything. So, turning up on the movie premiere looking like you have just landed from a trippy party may not be the best style move.
Worst Dressed: Cassie Scerbo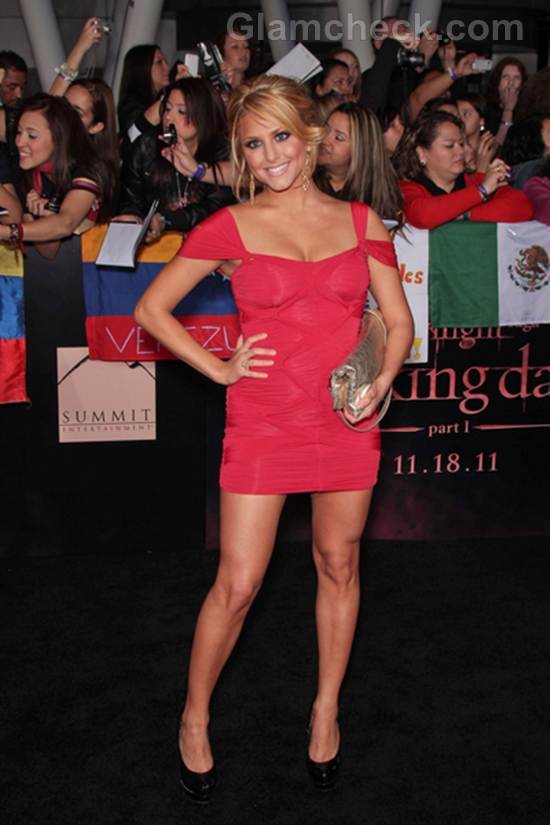 Style Offence: Wearing a dress that makes you look like a cuboid.
Style Tip: There are no dearth of shops and designers that sell figure and form flattering outfits – maybe you should take a look at them, instead of settling for an outfit that does nothing for you, especially when you have to walk the red carpet.
Worst Dressed: Julia Jones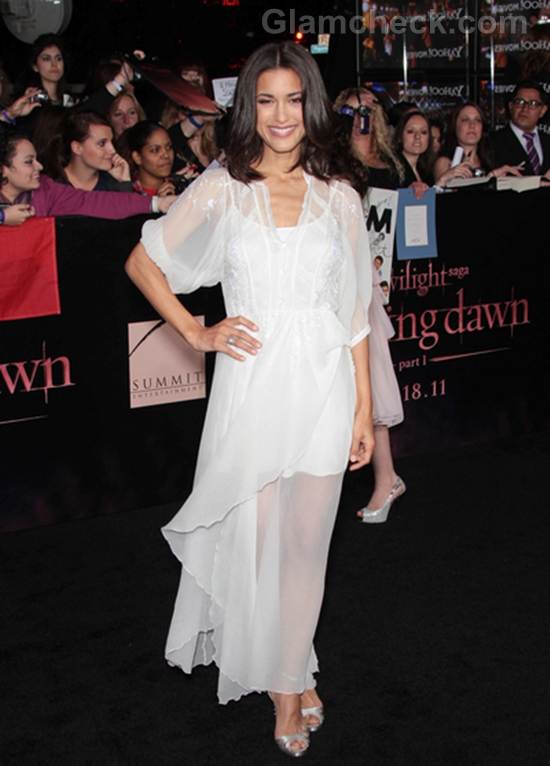 Style Offence: Walking the carpet in clothes more suited to the Grey Lady from Harry Potter.
Style Tip: Halloween is long gone, so keep floaty corpse bride kind of outfits for Heidi Klum's next Halloween Bash.
Worst Dressed: Genesis Rodriguez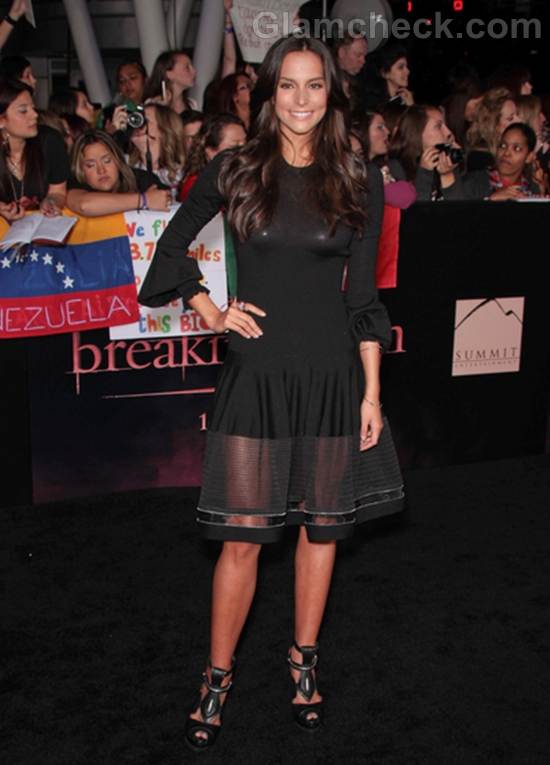 Style Offence: Visible adhesive bra.
Style Tip: You beat the purpose of an adhesive bra by clearly showing it through! Also, lose that footwear, it brings to mind all sorts of disturbing medieval period torture devices!
Worst Dressed: Sarah Clarke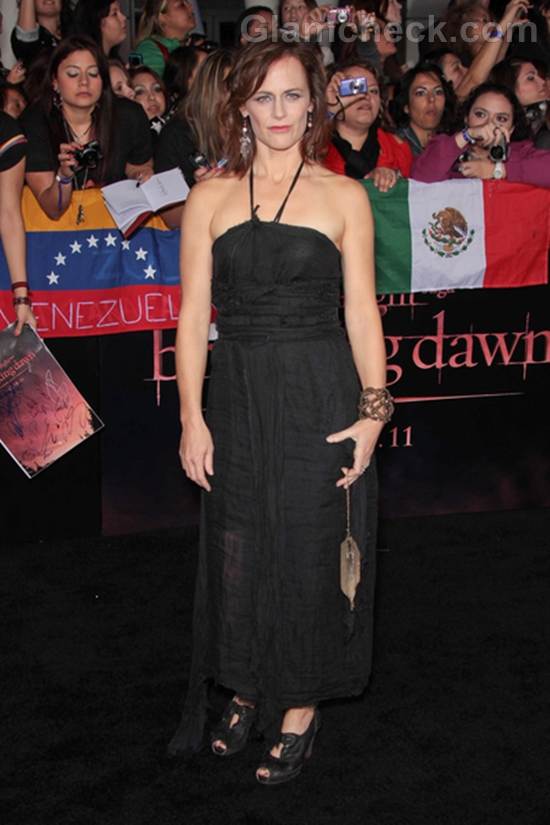 Style Offence: Taking the theme of the movie too seriously and dressing up as a vampire
Style Tip: Sometimes, it is good to curb the excitement on costume dressing. I can already imagine what you would dress up as for the premiere of Happy Feet 2 – if you choose to go!
Question: Did you by any chance go shoe shopping with Genesis Rodriguez? 'Coz, if you girls are shopping partners – you both are doing a great job of bringing out the Gothic Vampire in each other. However, next time perhaps you could remember that the Red Carpet (Even, if it is for the premiers of a vampire movie) = Glitz and Glamour and a Halloween Bash = Goth and Vampire, so please don't confuse between the two!
And, by now, we are thoroughly confused about whether this was supposed to be a post on red carpet dressing for the premiere of a movie or celeb watch at a Halloween Party!
Image: P R Photos