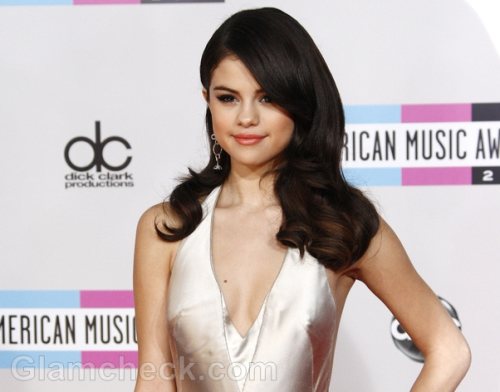 When the American Music Awards come a-knocking, the stars come out to shine in all their glory. Shield your eyes or, better yet, put on a pair of sunglasses as we take in the glammed up, shimmery celebs who made their way to the 2011 American Music Awards held at the Nokia Theater in Los Angeles, California on November 20.
First up, young Selena Gomez in a classy metallic gown with a plunging neckline and thigh-high slit. Looking sassier than ever, we have a hard time associating this very grown up image with her Wizards of Waverly Place persona.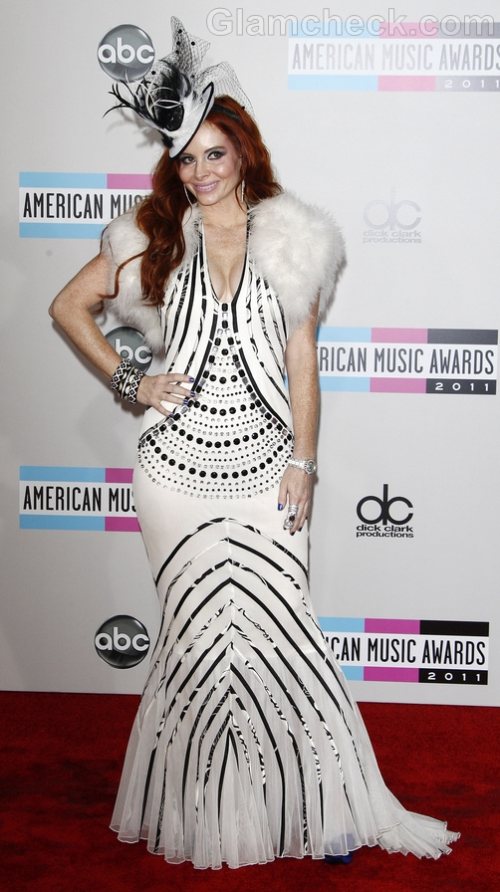 Then there's Phoebe Price who put together an outfit that was more suited for the royal wedding. But we'll take it. After all, celebs are some kinda royalty, right?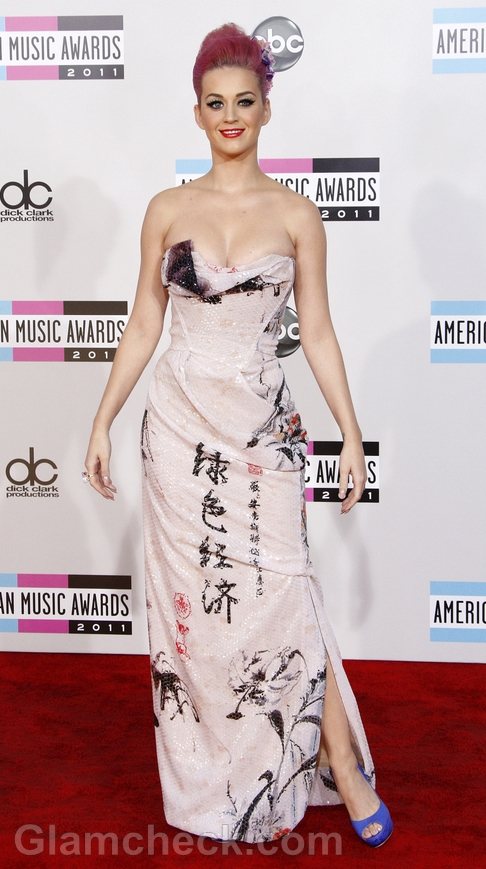 Next, we have singer Katy Perry in a stunning corseted gown with Japanese motifs and very exotic hair and makeup. Loving the burst of color with those shoes, Katy.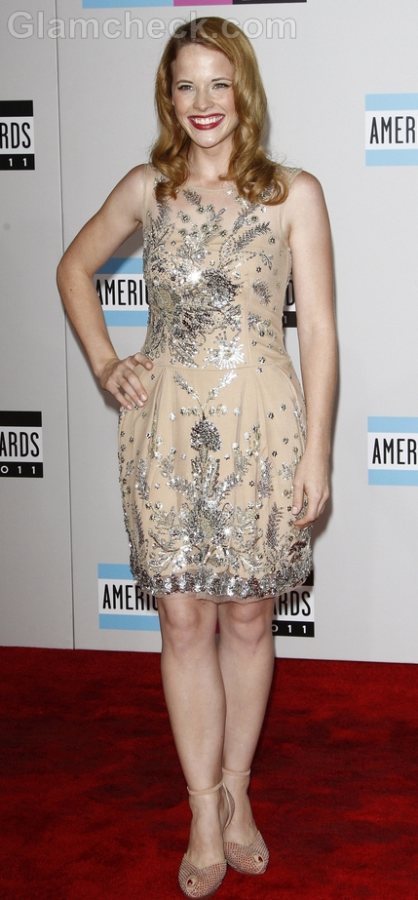 Pretty Katie Leclerc wowed us in this nude-colored knee-length dress with sparkling motifs and silver detailing in all the right places.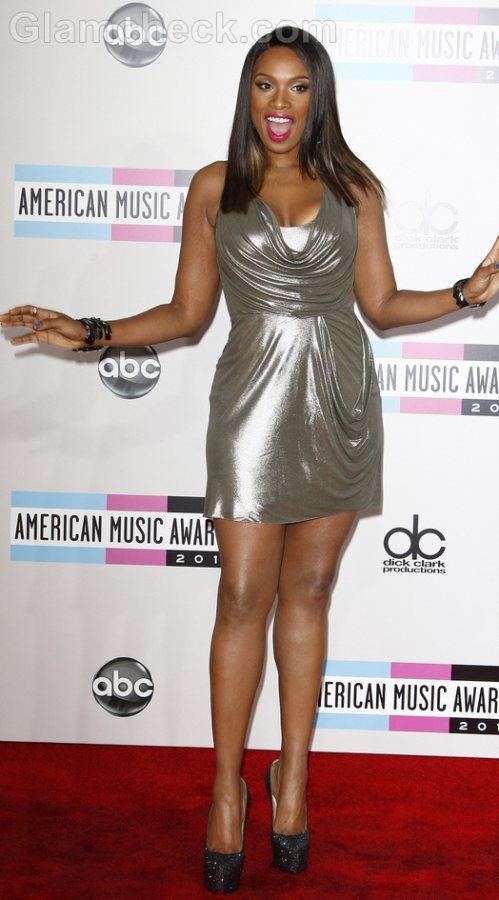 And as Jennifer Hudson boggles the mind with her incredible weight loss over the last year, we see she's looking hotter than ever in this short metallic dress with the shimmery pumps. How did you do it, Jennifer?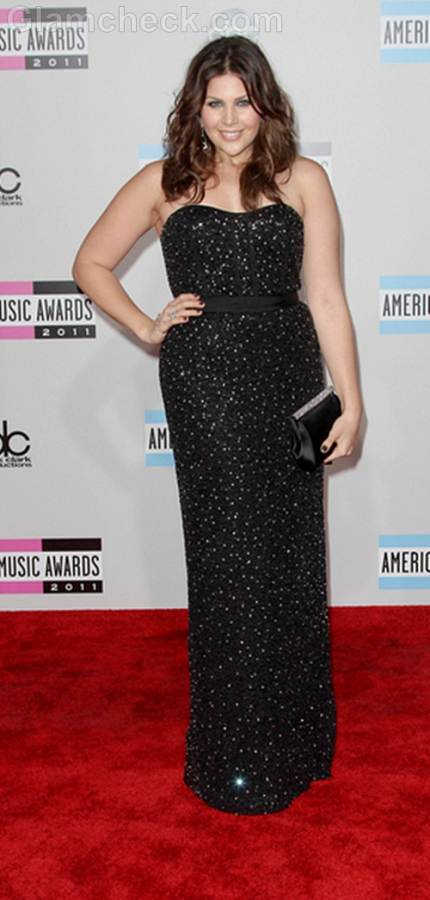 Singer Hilary Scott was also a dazzler in a strapless black full-length gown embellished with sparkly sequins or diamonds that really did look like a starry, starry night.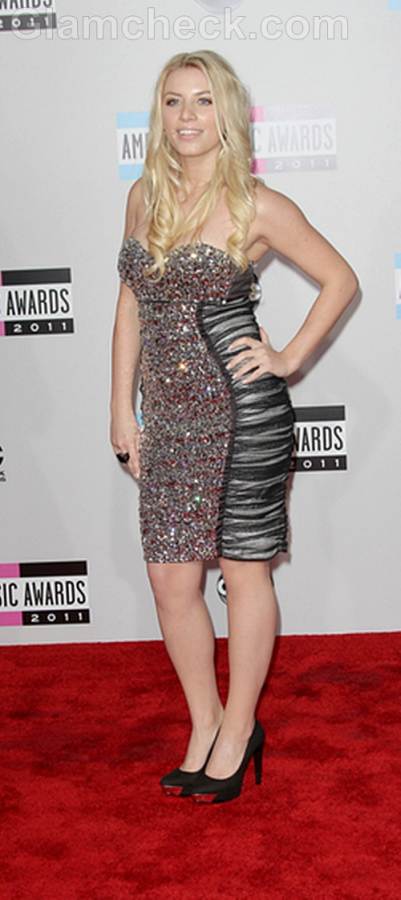 Grace Valerie looked quite the stunner in this embellished, strapless, optical-illusion sheath dress set off by blonde curls and simple black heels with red detailing on the toes.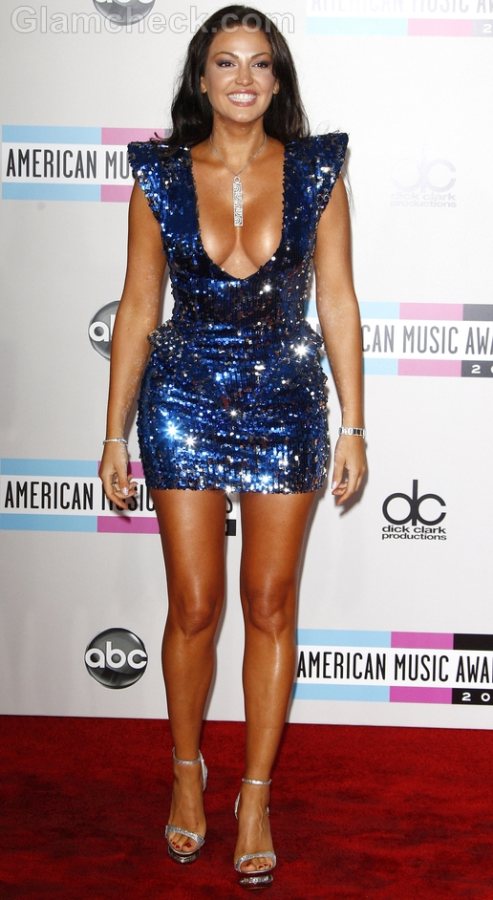 Bleona Qereti wore a magnificent sparkling blue mini dress that seemed to be in danger of a wardrobe malfunction at any second. Only god and her stylist know what's containing those ample curves. We're just happy to look up on the fabulous result.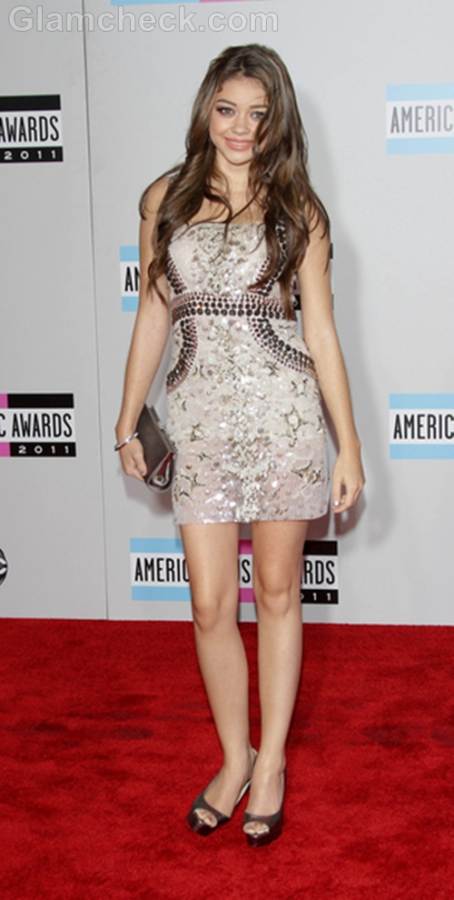 Sarah Hyland from Modern Family looked charming in a white and brown mini dress. Her chocolate brown heels are delectable and we're loving the I'm-so-effortlessly-hot look that her long brown tresses are portraying.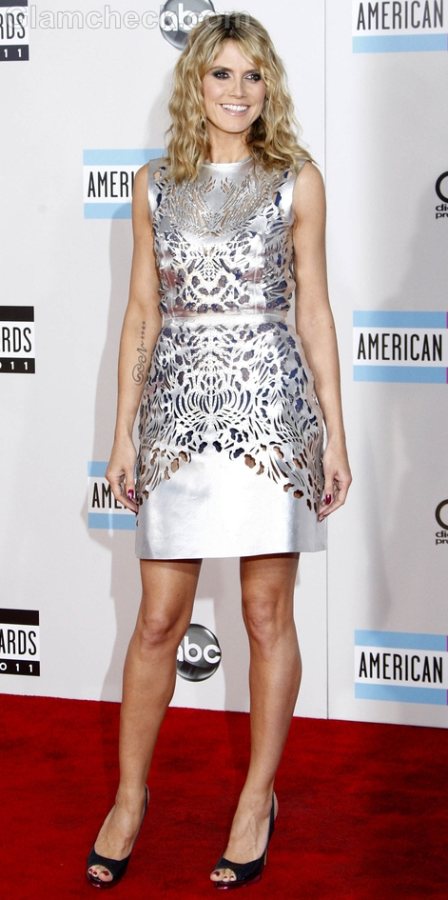 Supermodel Heidi Klum also went with the metallic theme in a stiff cut-out metallic dress with black peep-toe heels.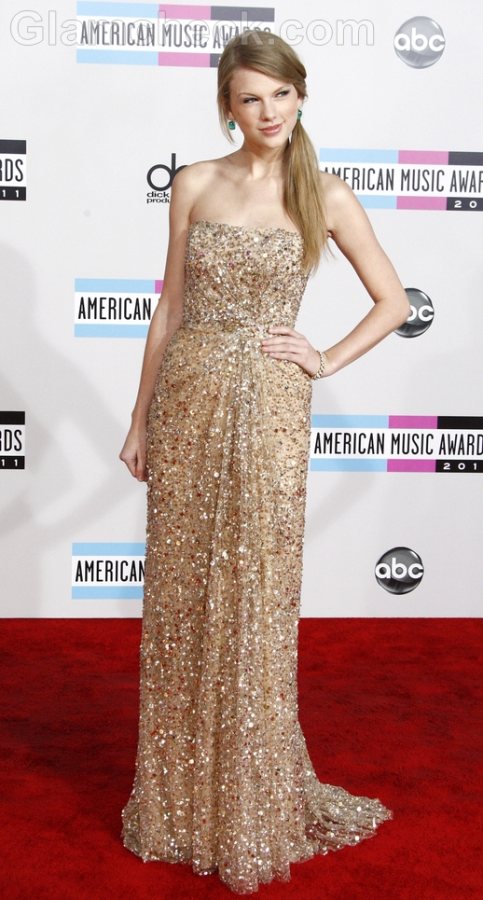 And last but definitely not least, there's Taylor Swift in a strapless, nude, embellished gown that swept the floor and swept us right of our feet. The bright green earrings are an interesting touch.
Image: P R Photos, Shutterstock