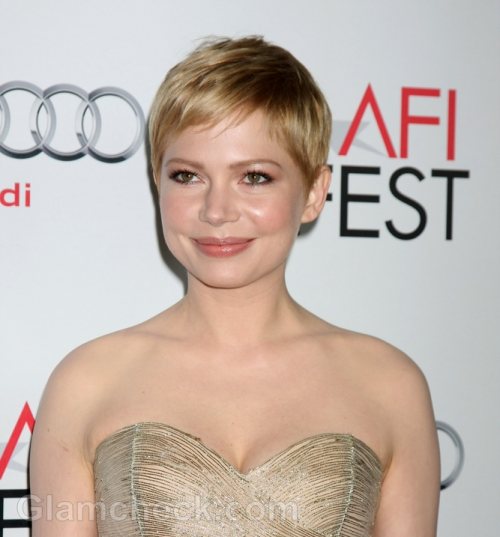 Actress Michelle Williams will follow in the prestigious footsteps of fellow thespians Kate Winslet, Natalie Portman and Halle Berry as she picks up the the Palm Spring Film Festival's Desert Palm Achievement Actress award next year.
Harold Matzner, the chairman of the festival, said that Williams has a a unique blend of talent and grace, and that when it came to mesmerizing audiences, the 31-year-old actress did a stellar job in one challenging role after another.
Prior recipients of the award include Charlize Theron, Anne Hathaway, Naomi Watts and Marion Cotillard.
Festival bosses previously announced that veteran actress Glenn Close would be presented with the Career Achievement Award at the event, while George Clooney will be honored with the Chairman's trophy.
Image: Shutterstock