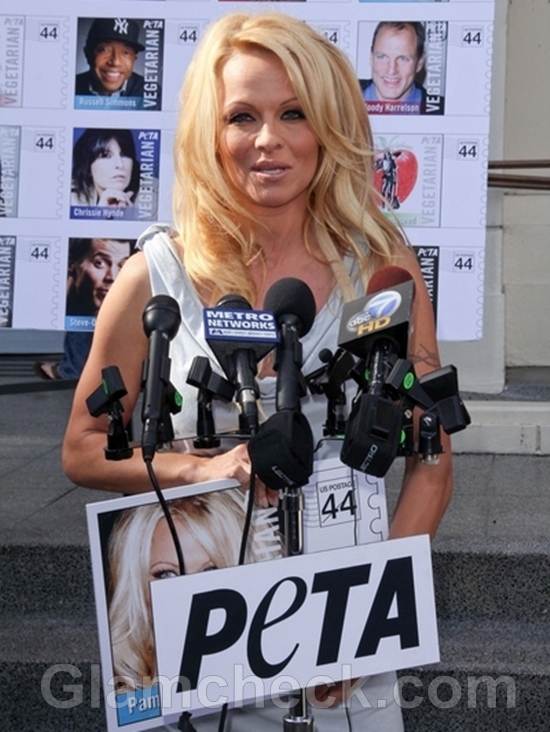 Probably the world's most famous vegetarian, actress Pamela Anderson continued in her fight for animal rights along with fellow vegetarians Bob Baker and Steve-O as she launched a limited edition stamp line featuring 20 of the world's most famous vegetarians. The stamp line was a part of the PETA Goes Postal campaign and was held at the Hollywood Post Office in California on November 29.
Pam chose a simple look for the day – a short light-blue sleeveless dress paired with open-toed beige heels with her blond hair cascading down her shoulders in her trademark style. Her makeup too was natural and she wore no jewelry.
Apart for Pamela, Bob, and Steve-O, some other big names that feature on the stamps include rockers Bryan Adams, Joan Jett and Paul McCartney, writer Leo Tolstoy, singer Leona Lewis, actors Woody Harrelson and Natalie Portman, TV personality Ellen DeGeneres, and great minds Leonardo Da Vinci, Pythagoras and Mahatma Gandhi.
Image: P R Photos