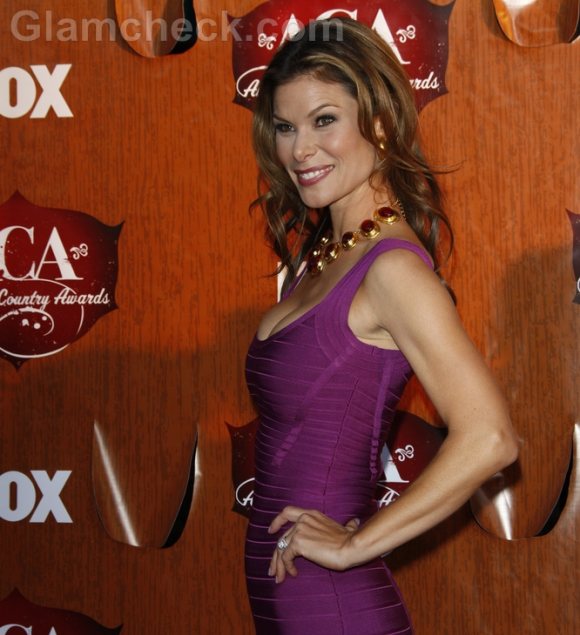 Sports reporter Jamie Little looked incredibly hot at the American Country Awards 2011 held on December 5 at the MGM Grand Garden Arena in Las Vegas, Nevada.
The 33-year old poured her toned body into a purple full-length gown that hugged her curves and left little to the imagination. No frills and flowy fabric with this one. Just straight-cut, let's-get-down-to-business, no-nonsense sexiness. The sleeveless dress with horizontal stripes was sensuous and provocative – a far cry from the jumpsuits and casual outfits that we're used to seeing her in. Va-va-vroom…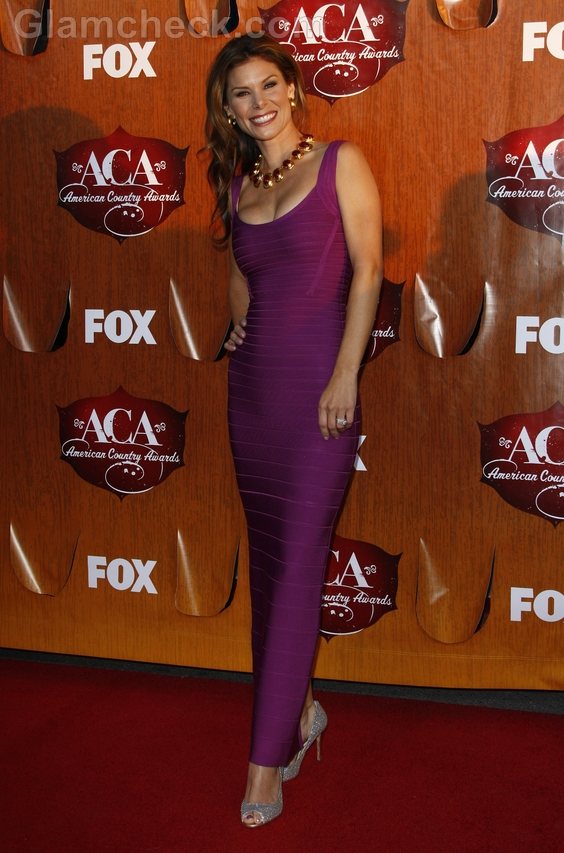 She wore open-toed silver heels that peeked out from under the dress, not that anyone's eyes were traveling that far down to even notice. She completed her ensemble with a gold and red necklace and
large gold earrings, an unnecessary addition really.
Jamie left her brown hair loose, parting it in the middle and brushing it to one side. Her makeup was meticulous – a darkish shade of pink on her lips, some blush, and dark eye makeup.
This is an amazing look – bar the jewelry. She looks absolutely fabulous and we're sure that a ton of men around world have drooled and women have envied on getting a glimpse of the hottie in this sizzling number.
Image: Shutterstock