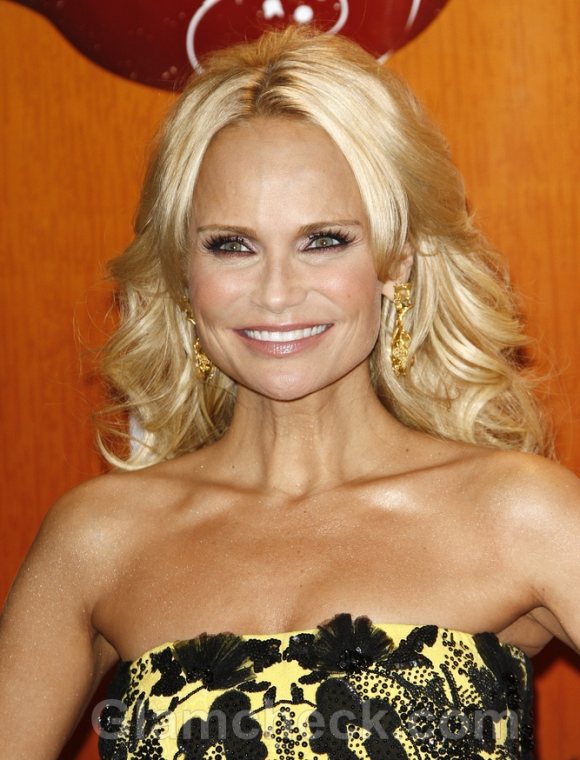 As she arrived for the 2011 American Country Awards at the MGM Grand Garden Arena in Las Vegas, Nevada on December 5, the delightful Kristin Chenoweth was a sight to behold in a creation from the Naeem Khan Spring 2011 collection.
The 43-year-old country singer and actress wowed us in this magnificent strapless gown. The full-length yellow crepe gown had black floral embellishments that really made the yellow pop. It's feminine and fun, and we really appreciate that a celeb is bringing more color to the red carpet.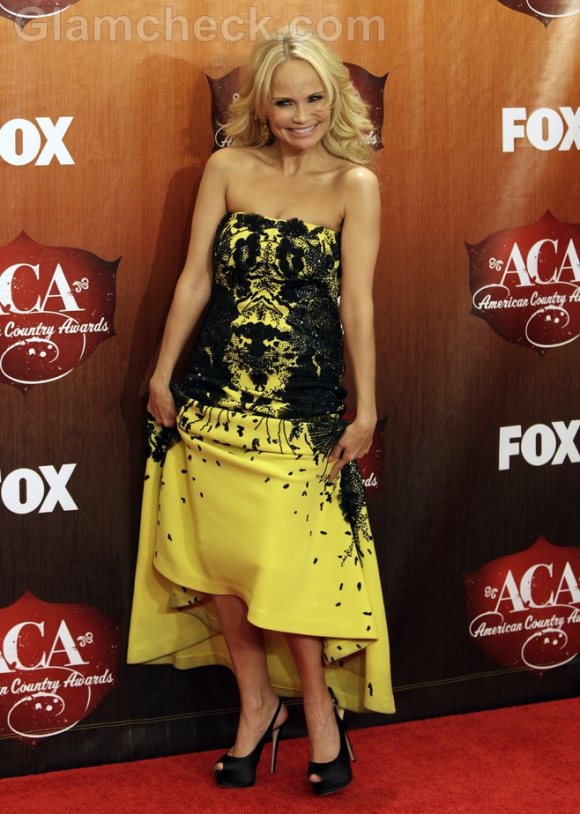 Her makeup had delicate pink tones and her eyes were done up darkly. Her hairdo further emphasized her sense of frolic with her blond tresses parted almost in the middle and left loose in lovely, bouncy waves and curls,
Kristin accessorised with fun, yellow dangle earrings and a pair of black, open-toed heels. Don't you just love this mischievous pose? The light-hearted, fun-loving country star with the big voice and bigger heart changed into quite a few outfits for the exciting evening. But this ensemble is our favourite of the lot.
Get The Look
There's a great lesson to be learned from Kirstin today – don't be afraid of bright colors. Colors can really make a difference to your mood, they can transform your personality in an instant. Having a bad day? Throw on a colorful T-shirt or skirt to get a boost of some positive vibes. And you know the best part? You can wear more color anywhere and everywhere – day time, night time, casual get-togethers, formal events.
If you don't want to go all out with color, do it in bits and pieces. Maybe a bright red or green scarf with your suit or an eye-catching pair of purple shoes with your boring everyday outfit.
Image: Shutterstock