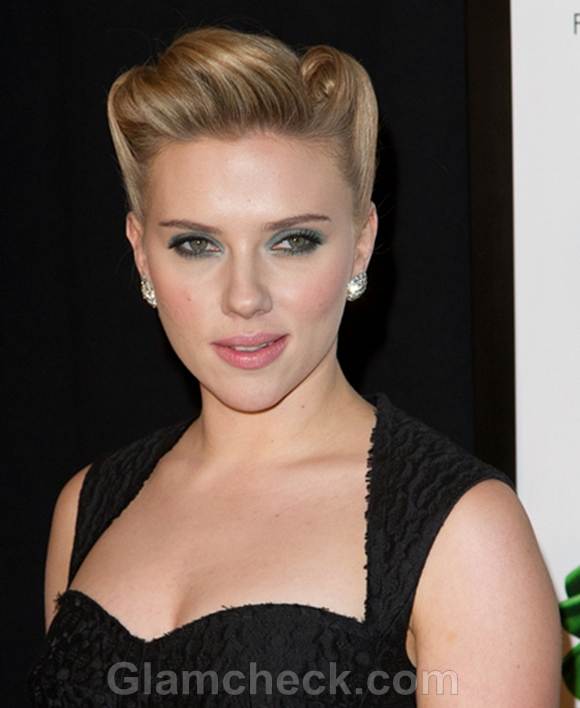 As she arrived for the premiere of her latest movie We Bought a Zoo at the Ziegfeld Theater in New York City on December 12, actress Scarlett Johansson drew all eyes to her like bees to honey. The 27-year-old went with a 40s Hollywood look in a black cutaway dress from Dolce and Gabbana's Spring 2012 Collection.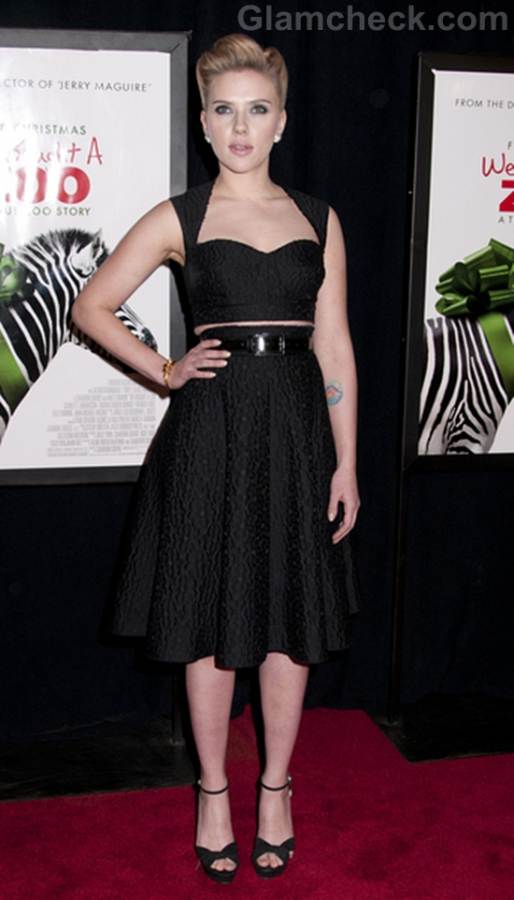 The sleeveless dress had a black corset top that hugged Scarlett's  figure and bared just a hint of cleavage and some skin on her waist where it cut away. A black belt high up on her waist gave way to the flared skirt that fell to just below her knees. Paired with black open-toed heels, this ensemble would have been a success even if she had not taken the trouble to make it more vintage with her hair and makeup.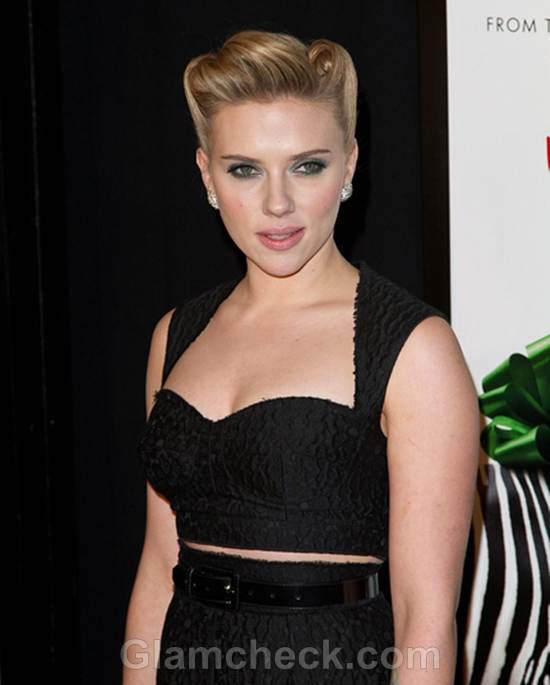 Done in a clean vintage updo with not a strand out of place, her blond hair was the epitome of the sophistication that was patent in Hollywood beauties in the 40s. Scarlett's makeup had hues of blushing pink, but her eyes – mascaraed and lined with blue eye shadow – stole the show. A gold bracelet and a pair of vintage-styled earrings completed the stunner's look for the evening.
Get The Look
Scarlett usually keeps her look simple like she did with this ensemble, but the effect is always more than desirable. You do not have to be a raving beauty like Scarlett or buy designer clothes to look your best. A simple combinations of clothes and shoes with some well-applied makeup can be all it takes to transform your persona from plain Jane to classy Carrie.
Image: P R Photos