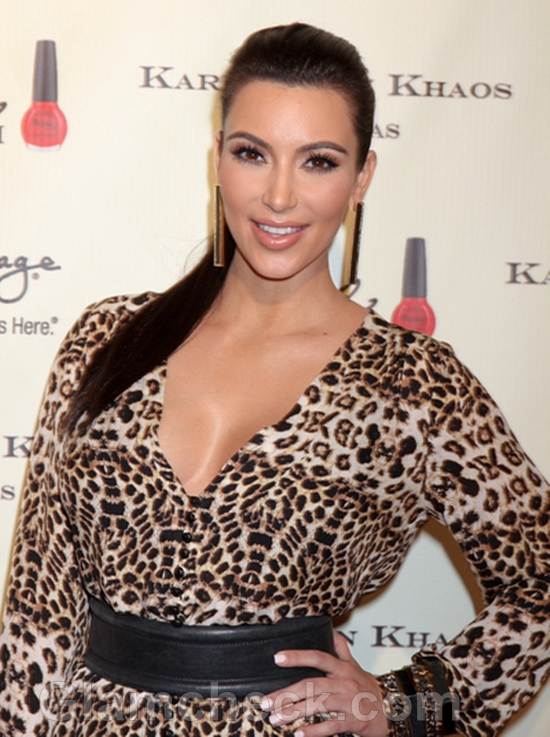 The Kardashians sure know how to make things grand. For the opening of their lifestyle boutique, Kardashian Khaos at the Mirage Hotel & Casino in Las Vegas, Nevada on December 15, the whole brood turned up in their very best for a red carpet celebration that fans and media hung around for hours just to get a glimpse of. Kim Kardashian would have made the news even if there was no grand opening – the socialite and reality TV star looked striking in a the leopard print mini dress she wore for the big day.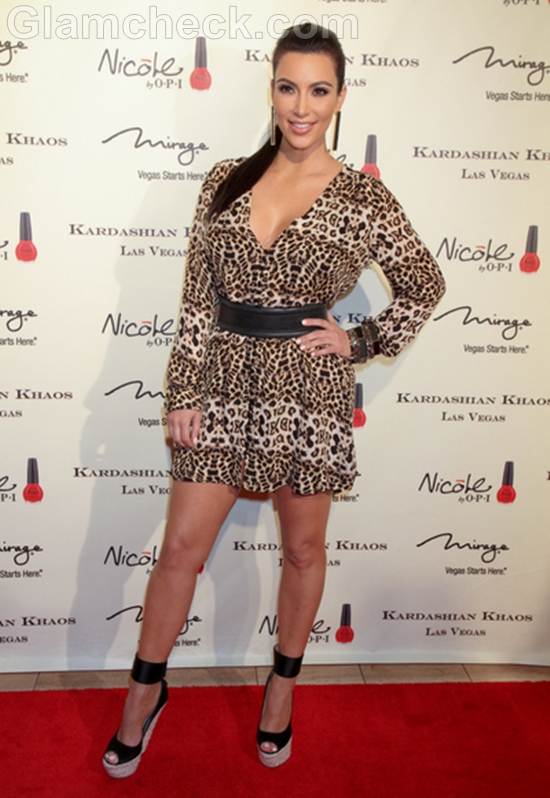 Kim's mini dress had long sleeves but a plunging V-Neckline; she accentuated the dress with a thick black belt. The fabric of the dress was filmy but clingy, so as if her exposed legs and luscious cleavage weren't enough to titillate, the fabric made what was hidden seem not so obscure. Kim paired the dress with a pair of towering wedge, peep-toe heels with ankle straps, and she accessorised with large gold dangle earrings and chunky bracelets on her left hand.
The 31-year-old's makeup was flawless, as usual. She went with subtle peach shades on her lips and cheeks, and of course, the patent mascara overload was imminent. Kim tied her hair back in a sleek simple ponytail that made her look delectable but sweet.
Get The Look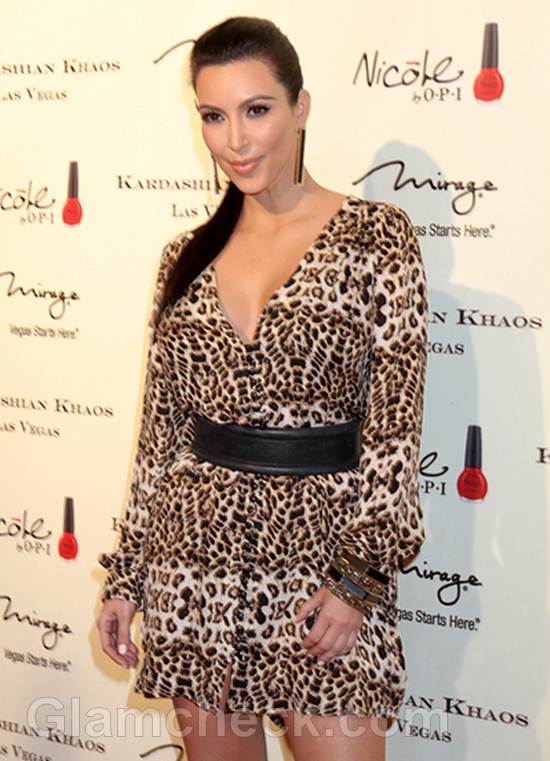 There's a rule in fashion about exposing either the legs or the cleavage, but never both. If you have a hot bod like Kim's or even half her confidence, you can throw that rule out the window. One thing you that's really admirable about Kim is that she is comfortable in her own skin and she does not try to be something she's not. And that is the number one reason that she looks so sexy no matter what she wears. So develop your confidence before you spend money on your wardrobe and you will find that even the simplest outfits make you look fabulous.
Image: P R Photos