The shutterbugs never stop clicking when they're around the A-listers. So there are bound to be times when even the most beautiful and famous women in the world are photographed with horrific expressions on their faces. You know exactly what we're talking about – the red eye, half yawn, open mouth, drunken eye roll, and quirky expressions that you and I can hastily delete from our digicams so no one ever, ever, ever has to see them. No such luck for the celebs though. They get photographed without permission and they have no say over what is done with their images. You gotta feel sorry for them. But that doesn't mean we can't have a bit of a laugh (and in some cases, a scare) at the funny celebrity photos that made their way to our desks in 2011.
Funny Celebrity Photos 2011 – Shea Curry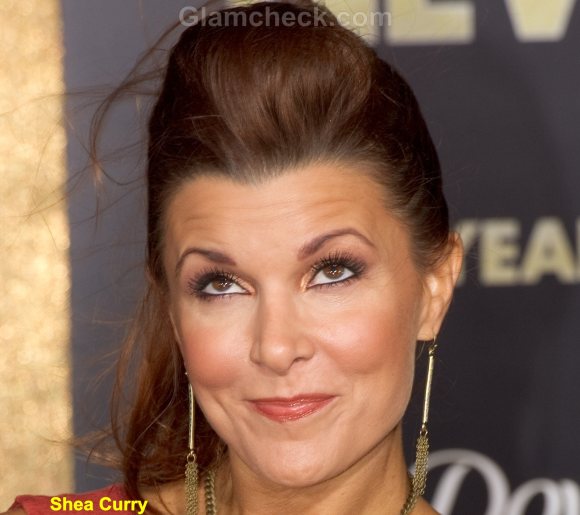 Actress Shea Curry arrived at the premiere of New Years Eve at Graumans Chinese Theater on December 5 in Hollywood, California in a great outfit with flawless makeup and a trendy hairdo. And the poor dear got her picture taken when she trying to check her hair without a mirror.
Funny Celebrity Photos 2011 – Sally Gunnell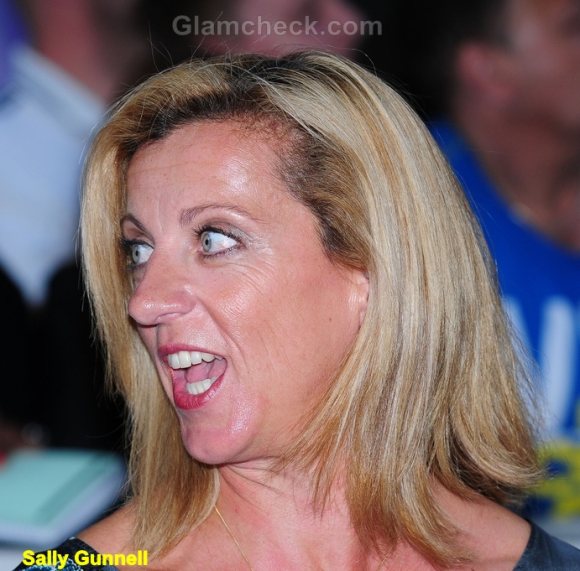 Sally Gunnell made an appearance at the 2011 Pride Of Britain Awards at the Grosvenor House Hotel in London on October 4 and had the bad luck to have her photo taken just when she turned around to yell at a bunch of hoodlums who were trying to crash the party.
Funny Celebrity Photos 2011 – Charlotte Ross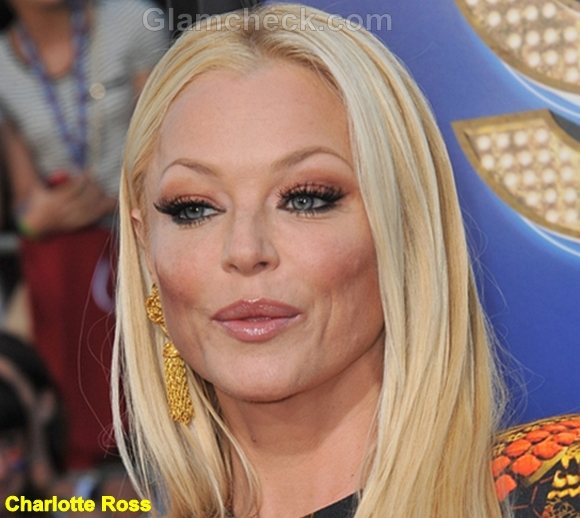 Then we had Charlotte Ross as she attended the world premiere of Glee: The 3D Concert Movie at the Regency Village Theatre in Westwood, Los Angeles on August 6. Was she throwing us a kiss or was she midway to a pout? Who cares! She still looks like a million buck despite being on the funny celebrity funny photos list.
Funny Celebrity Photos 2011 – Kate Walsh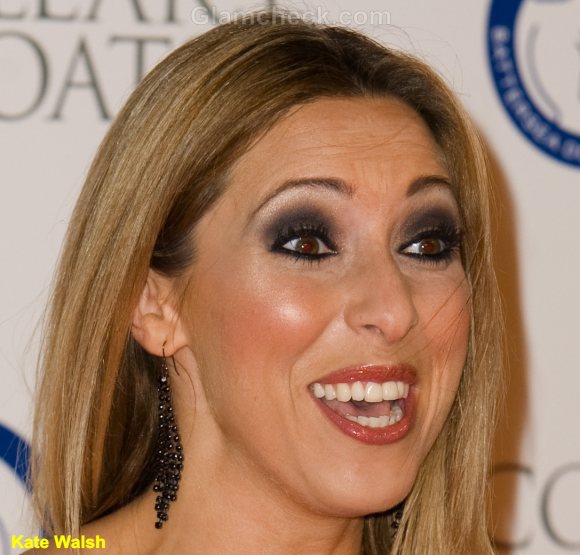 Just when you're starting to think that celebs have some guardian angel that protects them from being photographed with the dreaded red eye, Kate Walsh arrives at the Battersea Evolution for the 2011 Collars and Coats Ball on behalf of the Battersea Dogs Home, London on November 11 and proves that we're wrong. Thank you, Katie, for making us feel better about ourselves.
Funny Celebrity Photos 2011 – Lisa Rinna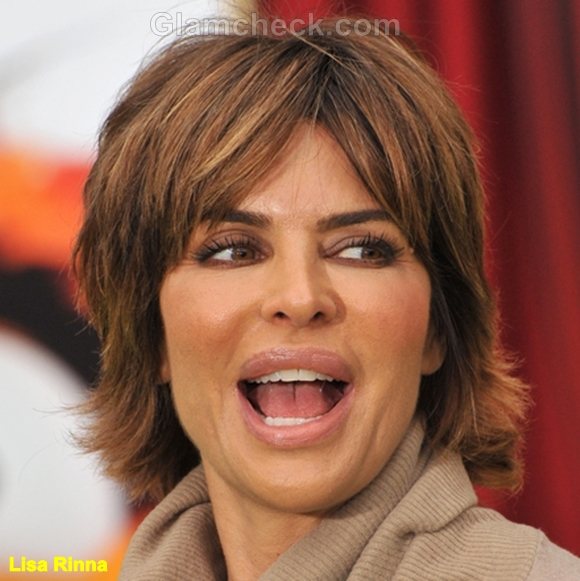 No one should be photographed when they're in the middle of doling out a good scolding. Lisa Rinna looks like she was yelling at the same bunch of hoodlums that Saly Gunnell took to admonishing in this picture which was taken at the world premiere of The Muppets at the El Capitan Theatre in Hollywood, California on November 12. Hmmm, there sure seem to be a lot of hoodlums at these dos, eh?
Funny Celebrity Photos 2011 – Nancy Dellolio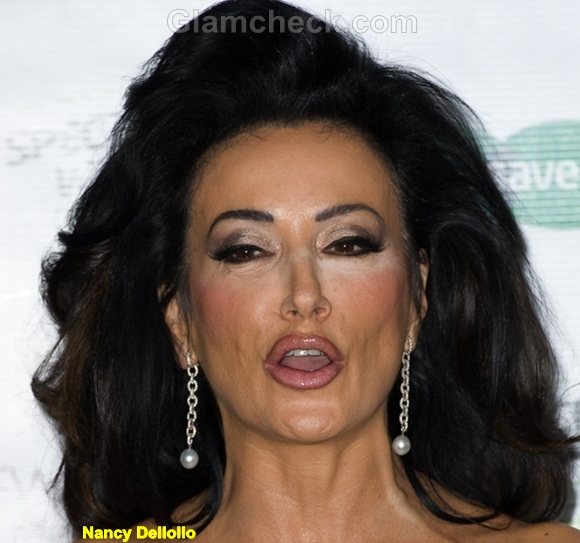 Nancy Dellolio looks possessed in this rather scary photo as she arrives for the Spectacle Wearer of the Year 2011 Awards in London on November 16. See what we mean about being caught in the middle of a sentence? Can't you paparazzo's learn to wait till they pose before you click?
Funny Celebrity Photos 2011 – Robin Tunney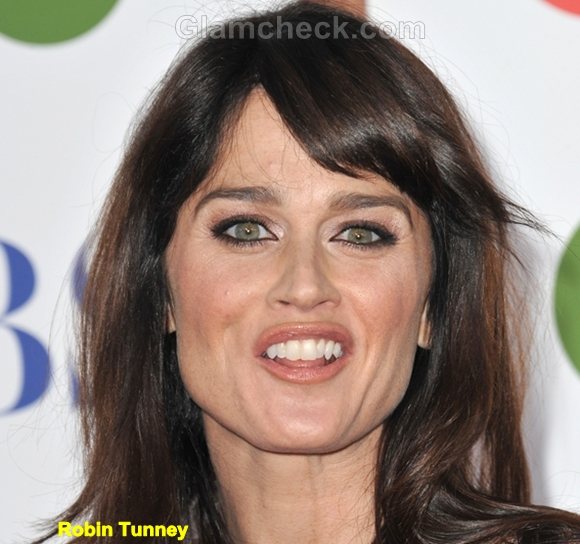 This funny photo of Robin Tunney at the CBS Summer 2011 TCA Party at The Pagoda Beverly Hills in Los Angeles, California on August 3 makes her look like she's got something stuck in her teeth and has been challenged to get it our without using her hands. Either that or she's trying to do a Stallone impersonation.
Funny Celebrity Photos 2011 – Rochelle Wiseman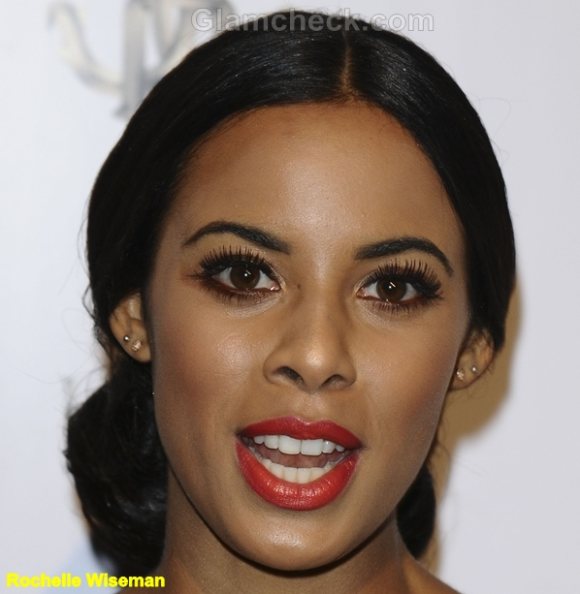 And here's Rochelle Wiseman at the Roberto Cavalli party at Battersea Power Station, London on September 17 trying her best to tell the paparazzi to stop clicking so she can finally blink.
Funny Celebrity Photos 2011 – Tara Palmer Tomkinson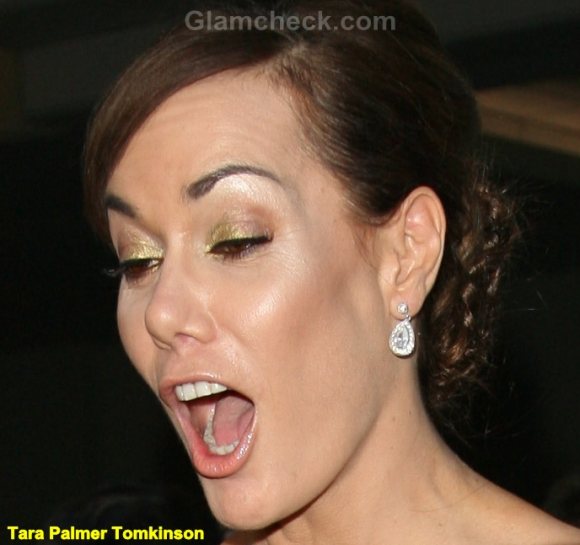 Gobsmacked? Or in pain? We don't know, darling, we just don't know. But Tara Palmer Tomkinson's expression at the 2011 Pride Of Britain Awards at the Grosvenor House Hotel in London on October 4 had us in splits for a bit there.
Funny Celebrity Photos 2011 – Vanessa Feltz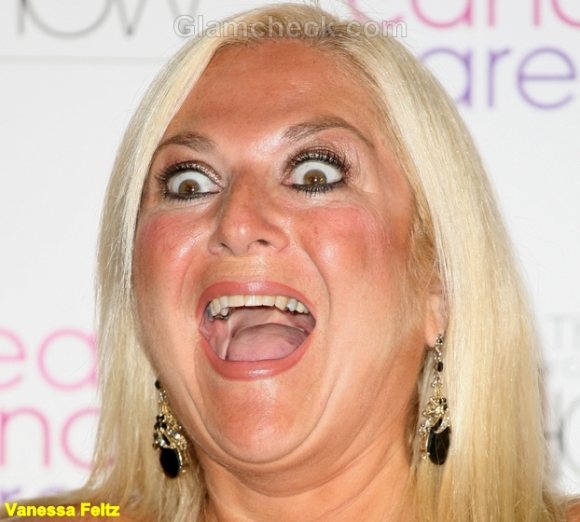 Vanessa Feltz attended the 2011 Breast Cancer Care Fashion Show at the Grosvenor House Hotel in London on October 5. Talk about bad timing, Vanessa got the worst of the worst. We're not sure what she was doing when this picture was taken – maybe she was super-surprised at seeing a long-lost friend or maybe someone gave her a hard kick in the shin just when she was laughing at something hilarious – but we're a little terrified at the result.
Like all celebrity funny photos, we're sure the memory of these too will fade away or be buried under the more news-worthy accomplishments of this talented bunch. But we're grateful for the opportunity they gave us to smile this year, and to see that although they are stars, they are only human. Thanks for the laughs, ladies. For your sake though, we hope you don't make it to the 2012 funny celebrity photos list.
Image: Shutterstock