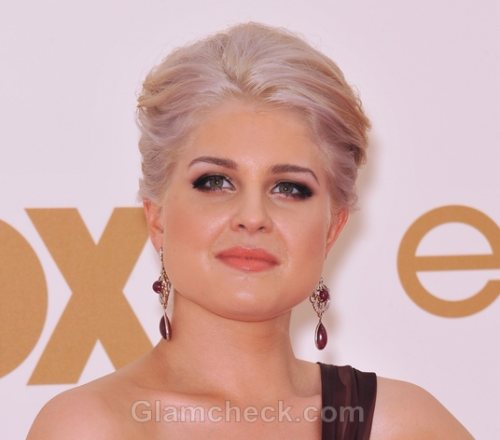 Kelly Osbourne's hand was fractured in three places over the weekend when she fell out of bed. The accident-prone star now has it in a cast and needs her mother Sharon to help with everyday activities.
Osbourne took to her Twitter account on Sunday evening to explain the accident, saying that the hotel she was staying at had a 4-and-a-half-foot-high bed which is why her hand was so badly fractured from the fall.
She went on to tweet that it is her left hand that was fractured, and since she is left-handed she now needs her mom to do her hair and feed her like a baby, which her mom was loving every moment of. She also joked that the way her cast is done she looks like she's constantly giving everyone the thumbs up.
Image: Shutterstock