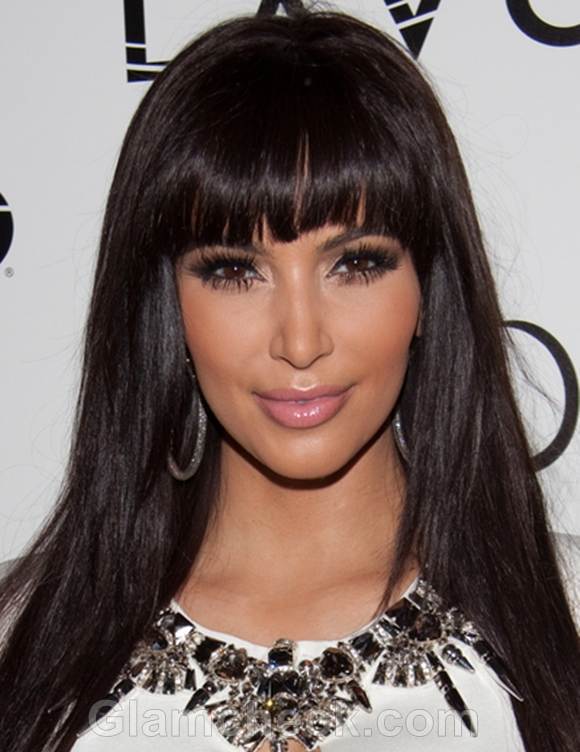 Wedding bells, divorce, and accusations of slavery – these may count as a lifetime for some. But for  Kim Kardashian, it's all in a year's work. The socialite bounces back from the difficult year with admirable grace. As she rang in the New Year at Tao las Vegas at the Venetian Hotel and Casino in Las Vegas, Nevada, Kim looked like she was ready to take on the world.
Kim wore a short white dress that hung on to her curves for dear life. The neckline was embellished with jewels, and a deep oval cutout at the chest showed off ample cleavage. The outfit was accessorized with silver peep-toe heels, chunky cuff bracelets, and glittery silver hoop earrings.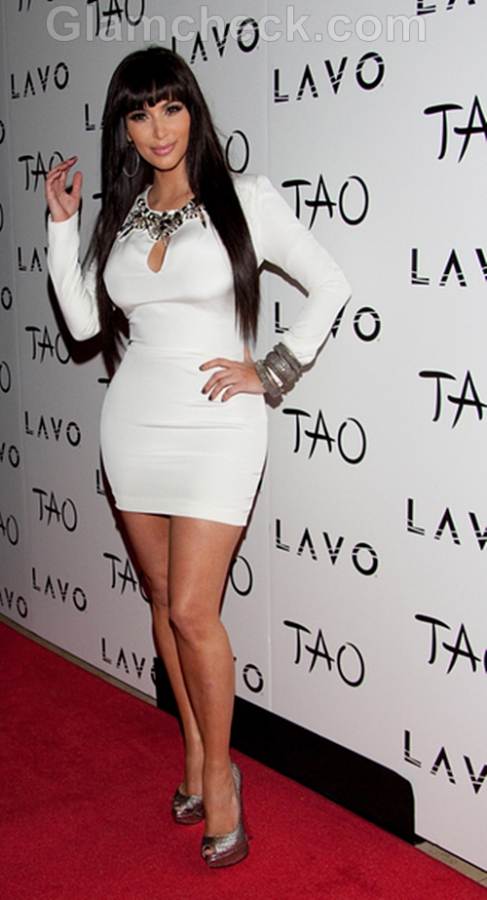 Kim went with a new hairdo, maybe to signify her readiness for new things…? Her long brown hair was straightened and left loose, with wide fringes falling down the front. We love her hairstyle and we'll be taking a closer look at it in another post today.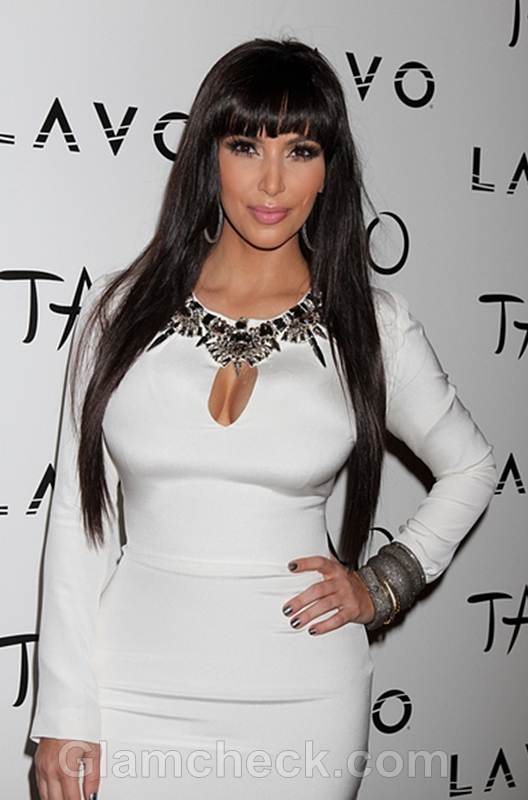 While her makeup was natural, it wouldn't be Kim without her patent fake lashes and oodles of mascara. She also had on some nude lip gloss that lent her pout a sensuous hue. Her metallic black nail polish completed the 31-year-old's rocking ensemble.
Get The Look
White is one of the easiest colors to accessorize, but it's also one of the easiest colors to make faux pas with when accessorizing. Kim plays it smart by pairing metallic accessories with her white dress. From her shoes to jewelry to the embellishments around the neck of her dress. They are all different shades of silver metal which give her ensemble a highly elegant feel without appearing pompous.
You can easily glam up a plain white dress in the same way. Keep some silver bracelets, necklaces and earrings in your jewelry box for just such occassions. Don't forget a pair of metallic shoes.
You can wear a look like Kim's to the most formal events, preferably at night. And by simply toning down the accessories, you can wear it to less formal events as well.
Image: P R Photos