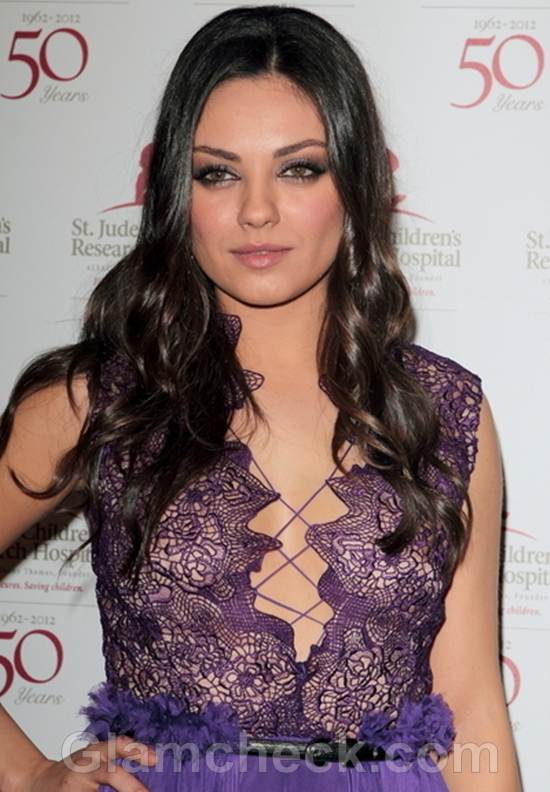 Fun, frilly, flirty – they all describe Mila Kunis' outfit for the 50th Anniversary of St. Jude Children's Research Hospital at the Beverly Hilton in Beverly Hills, California on January 7. The actress brought a burst of color to the evening in her phenomenal purple dress.
The sleeveless outfit had a plunging neckline which was part of the design of the lacy bodice. The ruffled skirt of the knee-length dress was off-set by a thin black belt. The 28-year-old accessorised with black open-toed heels and a black clutch.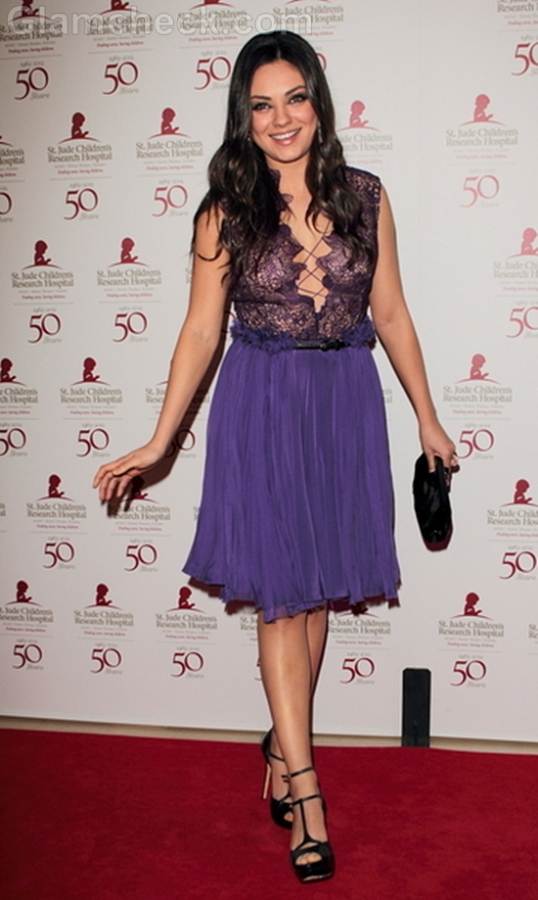 Mila's brown hair was left loose to fall in curls around her shoulders. She stuck to makeup that works for her – soft pink lips and dark eye makeup to accentuate her brown peepers.
We're always wishing that celebs would wear more color on the red carpet, and we're glad this wish came true so early in the year.
Get The Look
When wearing dresses with lace or ruffles, make sure your shoes and accessories are simple.
Ruffled dresses should be avoided if you are on the heavier side as they give the illusion of fullness. You can see that although Mila is actually quite slender herself, this nifty little outfit makes her look more healthy than she truly is. That's all thanks to the ruffling at the waist and the way that the skirt falls.
A combination of race and ruffles is something you want to reserve for a fun-filled formal event like someone's 25-year wedding anniversary or a get-together with your gal pals on the weekend.
Image: P R Photos