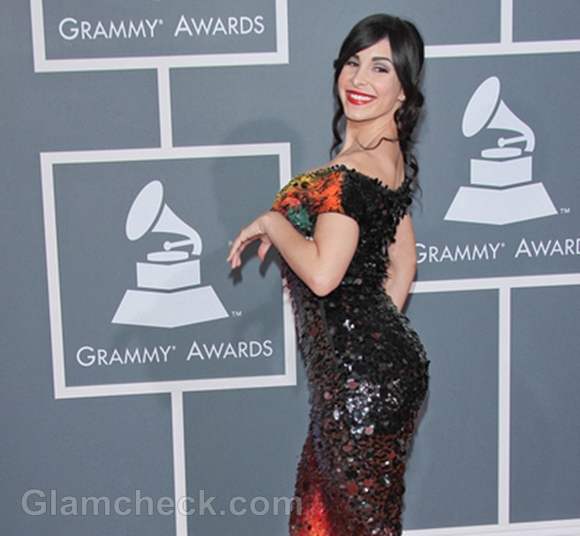 Model Mayra Veronica decided to go over the top with her red carpet look at the 54th Grammy Awards which were held on February 12 at the Staples Center in Los Angeles, California.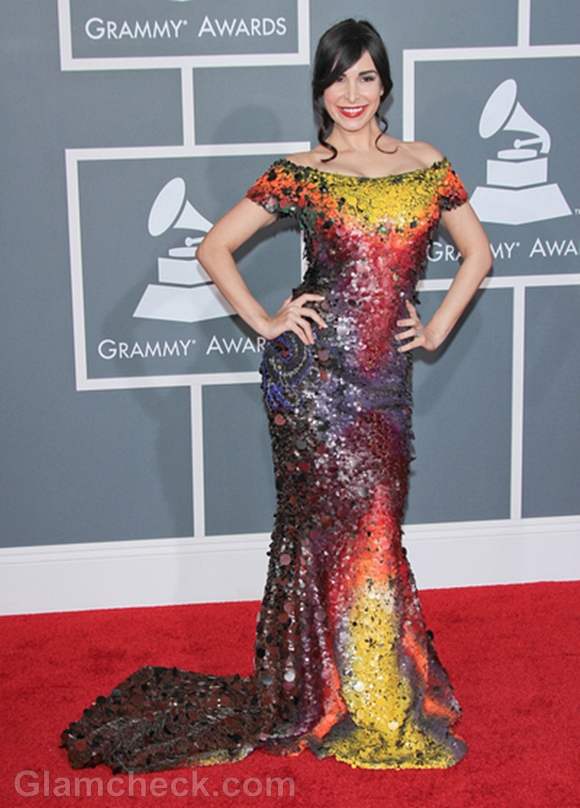 The curvaceous brunette walked in wearing a heavily-sequined full-length dress that boasted hues of black, brown, yellow, orange and blue. The off-shoulder number with a train had a singular look which we haven't seen on the red carpet before.
This is a gutsy choice for the Grammys and we applaud Mayra's grit. She obviously enjoyed the buzz her dress created as she posed and played for the cameras.
Mayra pulled her soft black hair back in a low updo that was simple but elegant. Wisps of curly hair were left loose to trail down the shoulders and a long flick was casually swept over her eyes.
The Cuban beauty completed her look with bold red lipstick and pink blush.
Image; P R Photos