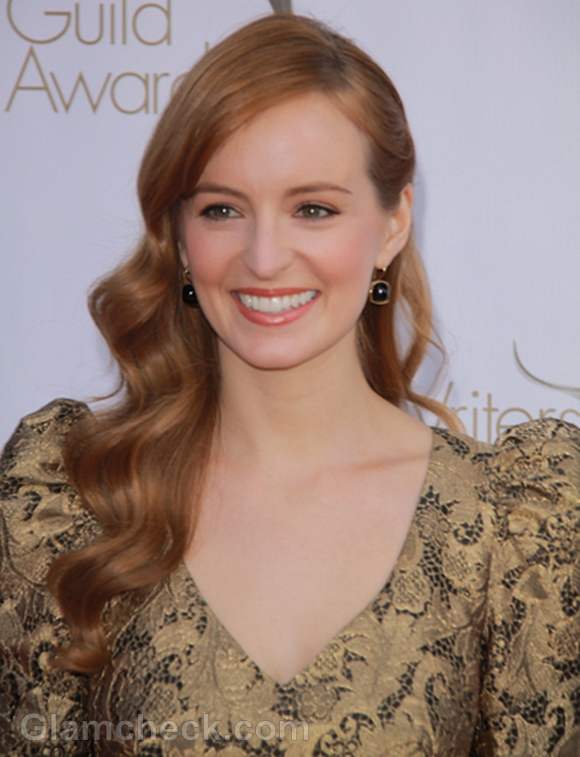 Actress Ahna O'Reilly made heads turn at the Hollywood Palladium in Hollywood, California on February 19 where she was attending the 64th Annual Writers Guild of America West Coast Awards.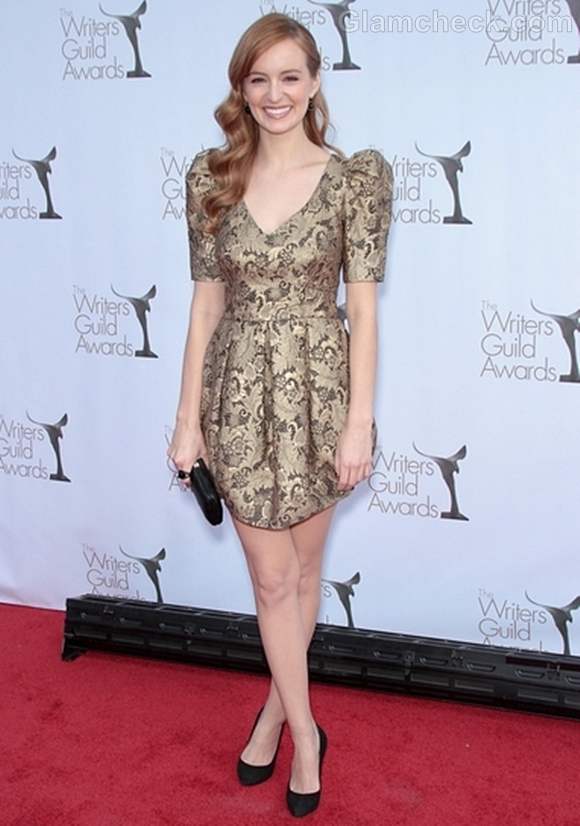 The pretty redhead donned an exquisite black and gold embroidered dress that worked well against her skin tone and unique hair color. . The thigh-high number featured an enticing U-shaped hemline, puffed up sleeves that stopped short at the elbows and a V-neckline.
She matched her accessories with the dress too – black pumps, black clutch purse, black ring and black dangle drop earrings.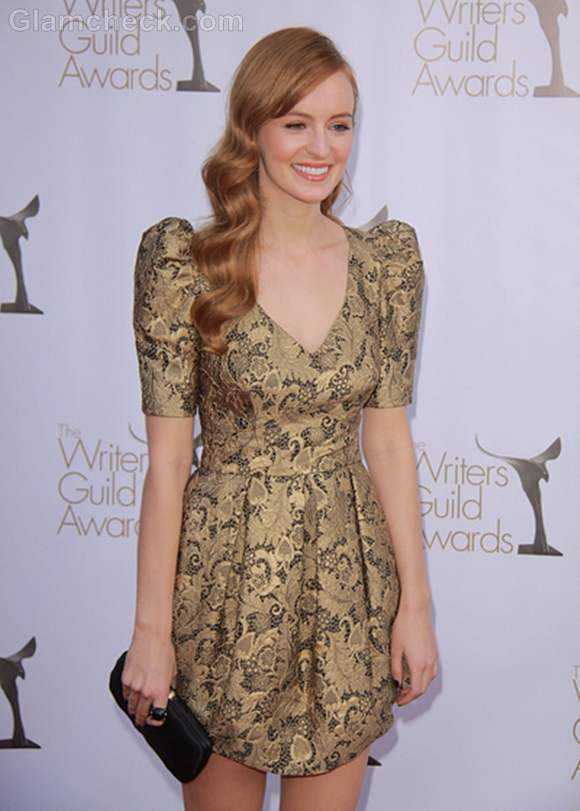 Ahna's hairstyle was quite the winner. Her red hair was parted on the left and tucked behind her left year while the abundance on the right was swept over her shoulder in soft waves.
She completed her red carpet look with subtle pink gloss, mascara, eye liner and a little blush.
Image: P R Photos