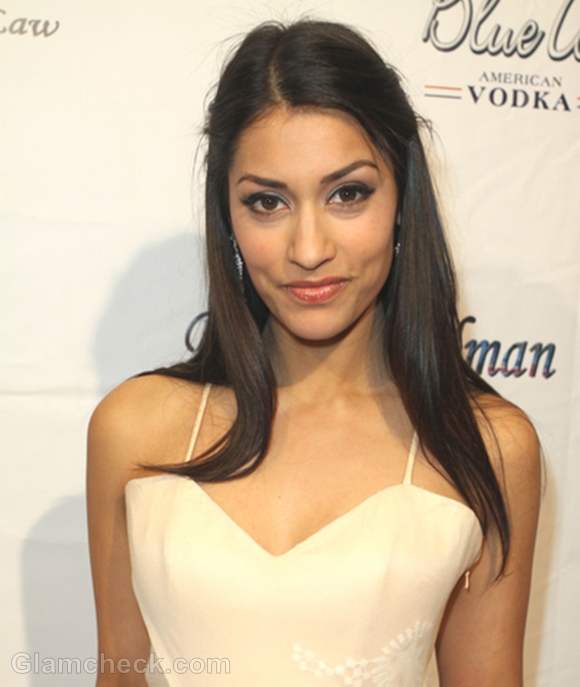 Actress/musician Janina Gavankar was one of the beauties who attended the 5th Annual TOSCARS Awards at the Supperclub on 6675 Hollywood Boulevard in Los Angeles, California on February 21.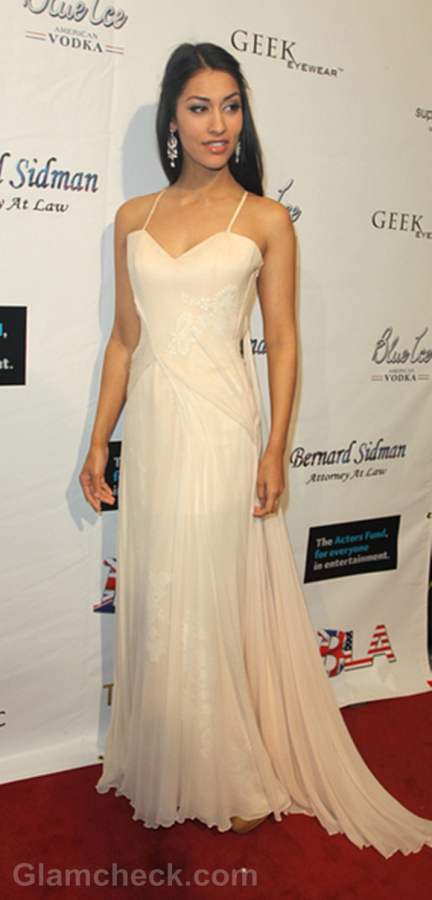 The True Blood star wore an off-white flowy gown with spaghetti straps and a train. The fitted bodice of the dress had intricate white embroidery in a floral design on the side. Beige pumps peeked from under the floor-sweeping number. The 31-year-old accessorized with silver dangle earrings. 
It's always hard deciding on makeup and hair with a dress of this color. Fortunately, Janina knows what's what as is evident from the muted red lipstick she chose. And you could drown in her large doe eyes which were subtly done up with mascara and eye liner. Take note of how well her eyebrows are shaped. It gives her whole face a refined definition.
Even though choosing an appropriate hairstyle for such a dress is always a dodgy affair, we think her ensemble looks complete and elegant with her soft black hair pinned back at the crown after a side parting but otherwise left loose.
What do you think of Janina's red carpet outfit? Are you fed up of the nude color trend? Or do you think she pulls this off perfectly?
Image: P R Photos