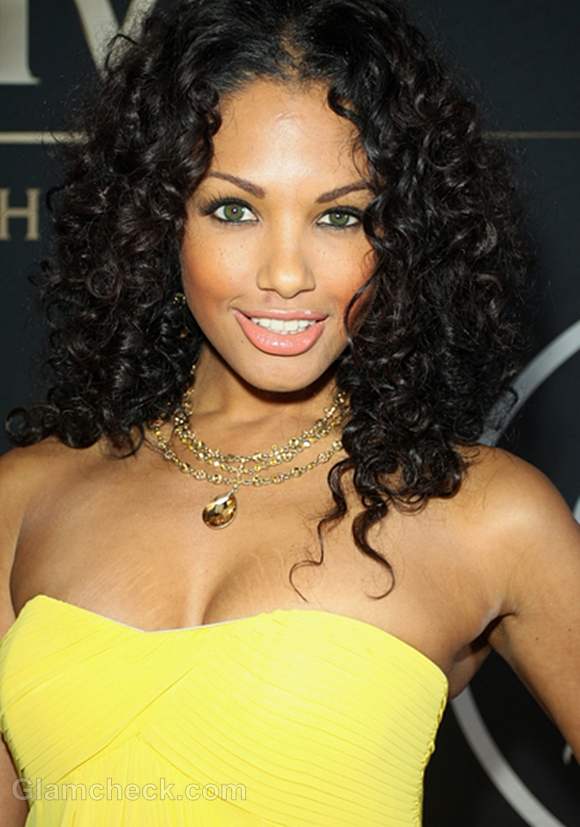 Actress and former model K. D. Aubert looked mind-blowingly beautiful at "The Gentlemen's Closet" 2012 Pre-Oscar Gala presented by Chivas, Ekquality Style Hause and Styling the Modern Man at Siren Studios in Los Angeles, California on February 24.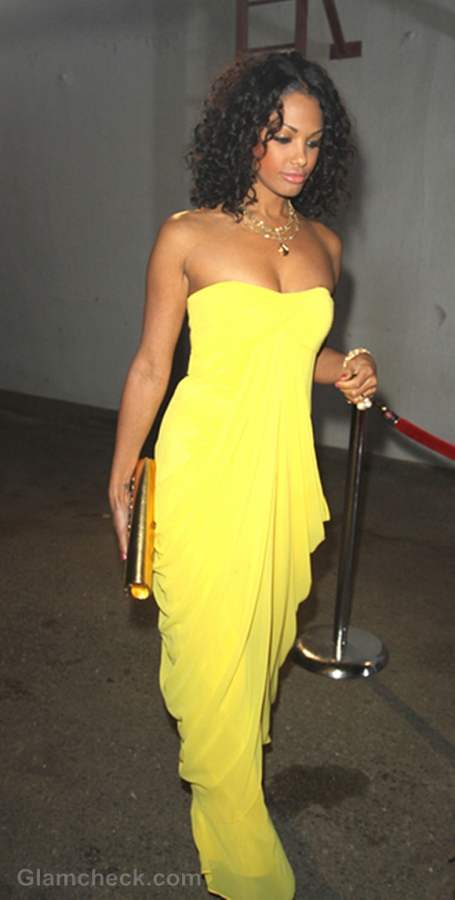 The 33-year-old wore a gorgeous off-shoulder sunshine yellow full-length gown with a draped skirt. She made the outfit pop with a gold mutli-layered chain with an amber stone pendant, gold dangle earrings, a gold clutch purse and a gold bracelet
K. D.'s hazel eye color was emphasized by dark eye makeup and glossy pink lips. Her blush was a warm orange that complemented the vibrant yellow as well as her dark skin tone. She completed her awesome party look with her hair left loose in abundant curls.
This yellow dress brings to mind the gorgeous flirty dress of a similar hue that Emmy Rossum sported at another pre-Oscar event on the 22nd.
Get the Look
Accessorize yellow dresses with gold jewellery. Silver will not stand out enough to be noticed, plus it's a cool color and better worn with shades in the same palette. Gold will totally amp the glam factor of your yellow ensemble.
Orange is the perfect makeup color palette for a yellow dress. If you're unsure of what to do with makeup at the last minute, a stroke of orange blush will give you a perfect finish.
Gold, orange and yellow are all warm colors. So wearing them together will usually give you good results.
Image: P R Photos