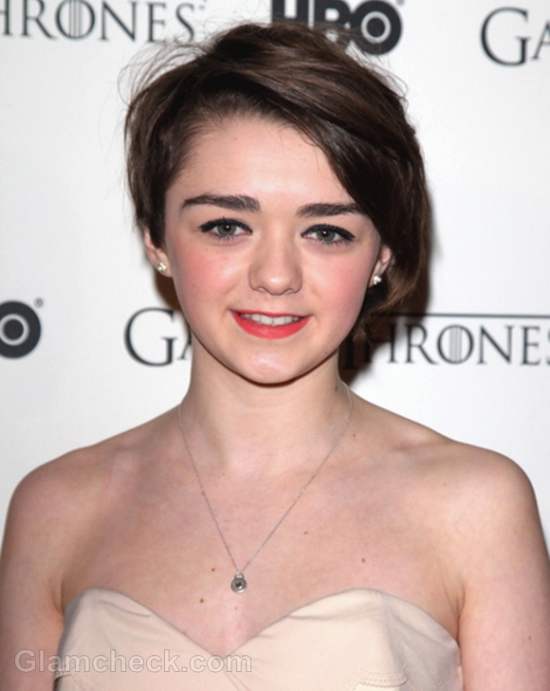 Maisie Williams is definitely one to watch out for in 2012. She has star quality and great talent. Not to mention she's already making waves on the red carpet, as is evident from her outfit at the Game of Thrones DVD Launch party which was held at Old Vic Tunnels in London on February 29.
Maisie wore a sweetheart cut, off-shoulder tank top in a nude shade paired with a short black skirt. Pretty black platform heels with white bows made her fun look even more girly.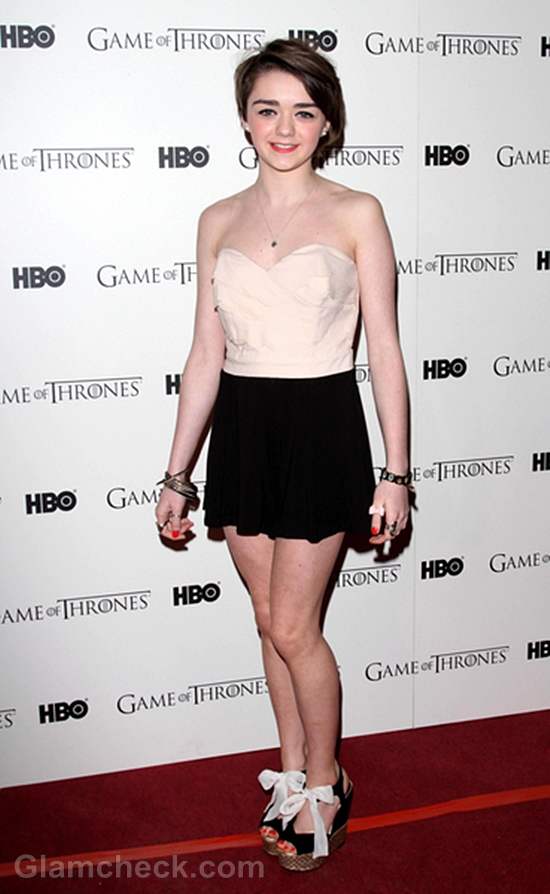 Her accessories for this outfit were rather varied as they had decidedly different feels. Her delicate pendant and diamond stud earrings brought elegance and femininity to the ensemble. But she also wore thick cuff bracelets in a Goth design as well as Goth knuckle rings which gave her an edgier look.
She finished her not-a-girl-not-yet-a-woman look with bright red nails and lips, eye liner only on the upper lid and a generous swipe of the mascara wand.
The 14-year-old's style is a clear reflection of her transition from daddy's little girl to teenager on the verge of womanhood. The child star's skirt and hairdo are cute but the top and the Goth-themed jewellery are obvious efforts to be seen as a grown-up with a mind of her own.
Do you think she captures the best of both worlds with her look? Or do you think she should have chosen one over the other?
Image: P R Photos