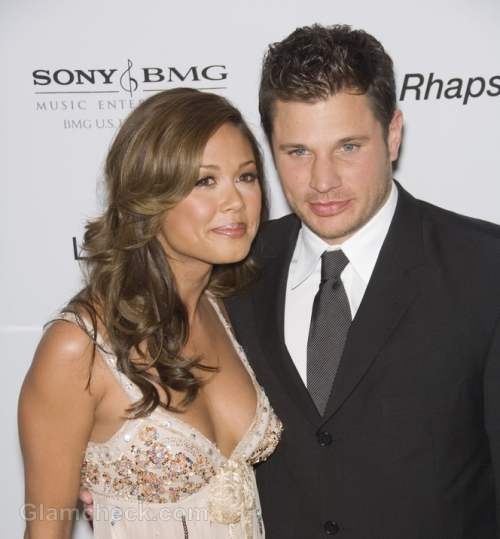 Nick Lachey and wife Vanessa Minnillo are expecting their first baby less than one year after their wedding.
The former pop star and the TV presenter tied the knot in a secret ceremony in July 2011. On Monday, they announced the baby news on TV.
Lachey told Live! With Kelly that Minnillo was in New York and he was in the Bahamas when she got a pregnancy test from a store and it came back positive. He said they had been looking forward to this more than anything else and they were both overwhelmed.
He went on to say that they had already discussed baby names, settling on Sophia for a girl but undecided on a boy's name.
The ex-98 Degrees frontman also joked about how his wife's baby bump had been blamed on a high calorie intake because she had a craving for burritos and it looked like she had eaten a really big burrito.
The ecstatic couple's baby is due later this year.
Image: Shutterstock