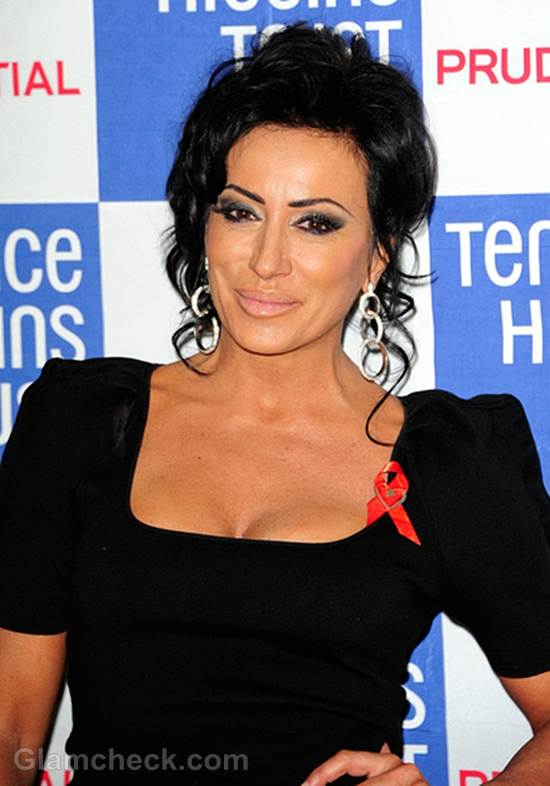 Nancy Dell'Olio takes her charity work very seriously. Which is why she puts in as much time and effort into her outfits for charity events as she does for any other high-profile function. The Italian businesswoman was spotted in a glamorous ensemble yet again as she attended the 16th Annual Lighthouse Gala Auction at Christie's King Street in London, UK on March 19.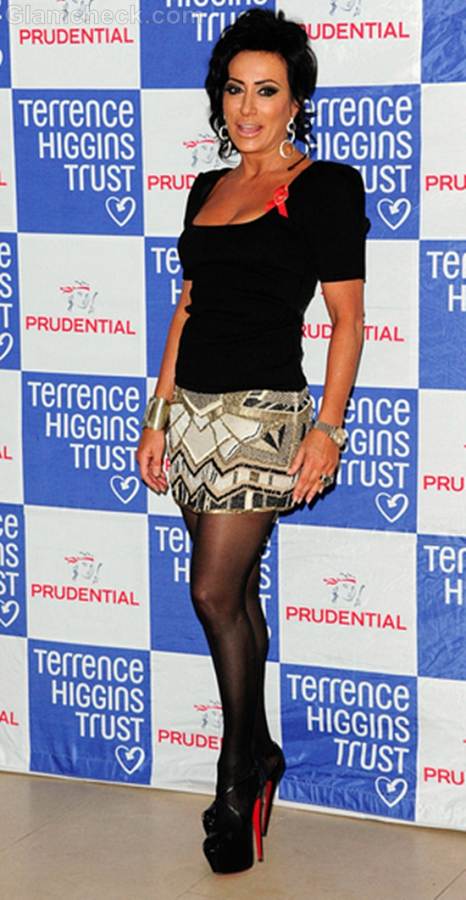 The 51-year-old sported a black and white printed mini skirt with a plain black top. The top featured a cleavage-baring square neckline and short sleeves while the design on the skirt had accents in gold – both doing their bit to create an elegant combo.
She's never one to go muted with the accessories so we were treated to a view of some eye-catching bling in the form of a men's watch, a cuff bracelet and inter-linking hooped dangle earrings,
She finished off the outfit with black stockings and towering black heels.
Nancy's eye makeup for the evening had an animal magnetism. She wore fake eye lashes and enhanced her peepers with blue and grey eye shadow plus thick black eye liner. Nude lips and a light dusting of blush completed her look.
Get the Look
Nancy shows us that you can go all out and be glamorous from head to toe without looking over-dressed. Her outfits are usually simple but she ups their desirability by accessorizing with some luxurious jewelery. This is a simple tip for when you want to look like a star but do not feel that any of your outfits make the cut. Costume jewelery looks the same as the real thing and it's cheaper to boot. You can buy a bunch of trinkets which will add the sparkle to a dull ensemble when needed.
Image: P R Photos