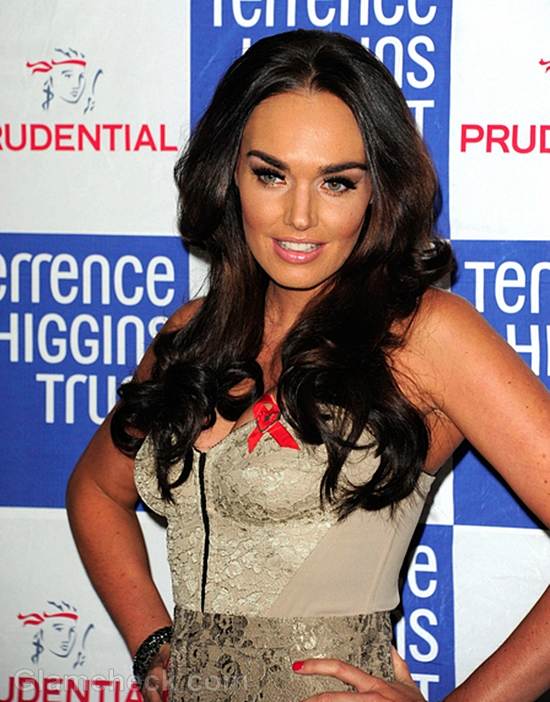 Tamara Ecclestone showed off her fabulous figure in a tiny gold dress at the 16th Annual Lighthouse Gala Auction at Christie's King Street in London, UK on March 19.
The 27-year-old brunette wore a strapless mini dress which featured gold lace along the bodice and skirt. Already bubbling over with allure, she gave the dramatic outfit a pop color with towering ankle-strap purple heels with bow detailing. A cuff bracelet was the only jewelery she wore.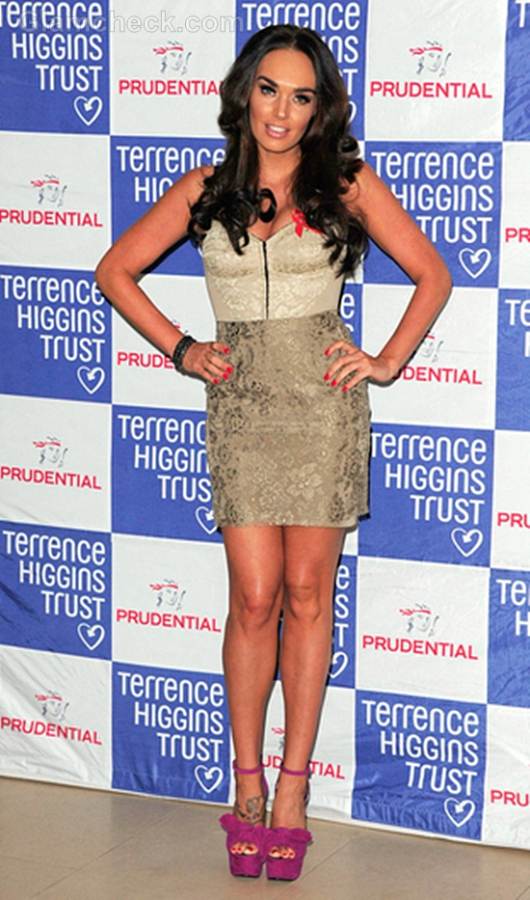 Her uber gorgeous hair was parted in the middle and the ends were curled beautifully to look light and bouncy. Fake eye lashes, bright red nails and glossy lips completed her look.
Get the Look
You know the rule with gold and silver outfits – don't  wear other colors which will clash with the dress and just let it do the talking and so on. Sometimes though, it's cool to toss the rule book out the window.
Tamara's yummy purple shoes and even her bright red nails do not take away anything from the outfit and do not look garish or unfashionable even though it goes against the norm. We're not saying you should wear loud colors with gold (unless it looks awesome). However, you should definitely listen to your gut and break the rules once in awhile so you can make a style statement and not be a slave to trends.
Image: P R Photos