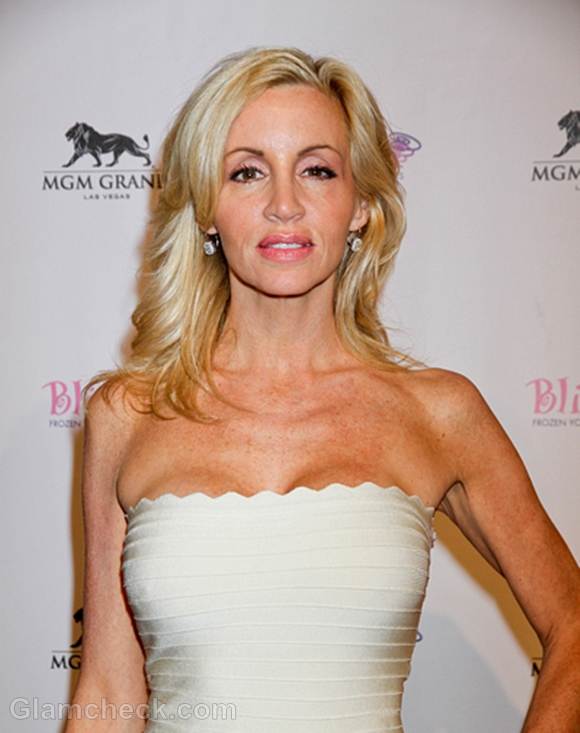 The Real Housewives of Beverly Hills star Camille Grammer confirmed that she will not be appearing in the next season of the show. While she hasn't said why, she showed her solidarity and love for the rest of the show's cast as she attended a promotional event with them at Blizz Frozen Yogurt at the MGM Grand Hotel and Casino in Las Vegas, Nevada on March 24.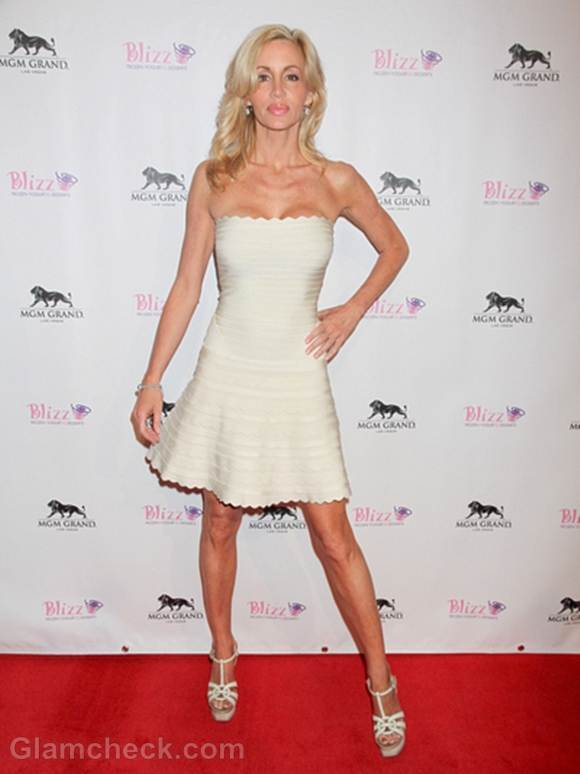 Camille looked very hot as she snacked on the cool dessert with her kids in tow. She wore an off-white bandage dress with a flirty, flared skirt that stopped short of being knee-length and showed off her enviable pins. The neckline was slightly low-cut to show off a very elegant expanse of bosom. The frock also featured an interesting zig-zag neck- and hem-line which gave it a dainty, feminine feel.
She accessorized the outfit with white, strappy ankle-strep heels, dangle diamond earrings and a couple of silver bangles. Simple but stunning.
Pink eye shadow, black eye liner, mascara and a touch of color on her cheeks were all the makeup she wore while her shoulder-length, blond locks were side parted and left loose in luxurious curls.
The overall look was very graceful, light and summery. We'll miss Camille on the show, but we're not bound to forget her anytime soon if she keeps showing off her fashion sense this way.
Image: P R Photos