3 Worst Dressed Celebs
If there is something which is worse than sinning, it is styling yourself in the most hideous ways. One of the perfect examples of this was Louise Roe who was spotted at the Valentino Flagship Opening on Rodeo Drive Valentino, 324 North Rodeo Drive / Beverly Hills.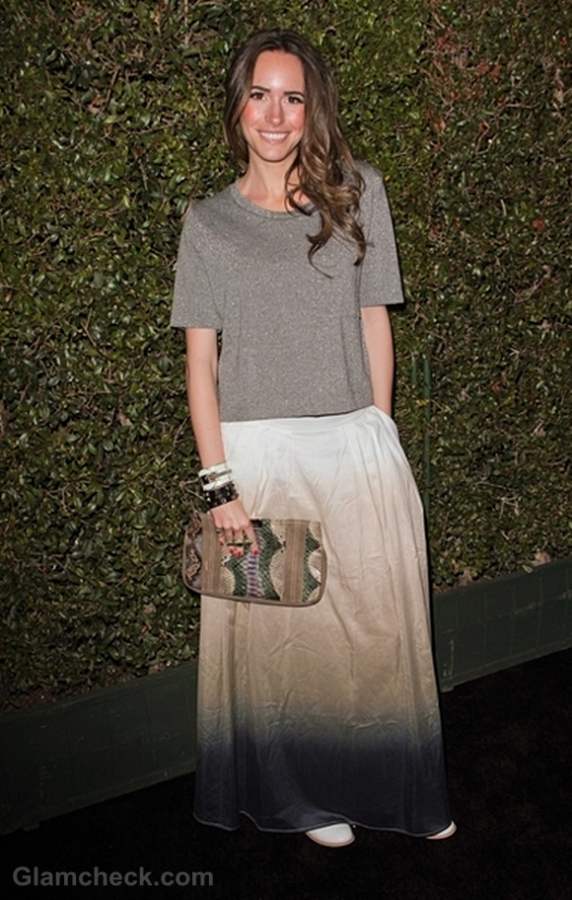 She was wearing a grey top with an ombre full length skirt with white footwear. I was appalled to see that combination coming out of a person who styles herself up really well. I mean what was she thinking? Western chic meets boho? That top looked like she took it from her grandmother's wardrobe and that skirt definitely needs to be returned from where she bought it. 
She could have paired that top with a skinny fit jeans and gorgeous black pumps. I will give full marks to accessories and the snake print purse. Even for the top, I absolutely love that grey color but I wished it would have been an off shoulder from one side because those lovely collar bones need to be showed off. The hair was nicely curled at the bottom and left to fall on one side of the shoulder. The makeup was subtle and simple.
I really hope to see Louise living up to her image of a stylish television presenter rather than someone who needs to be one of the people on her style shows who need a makeover!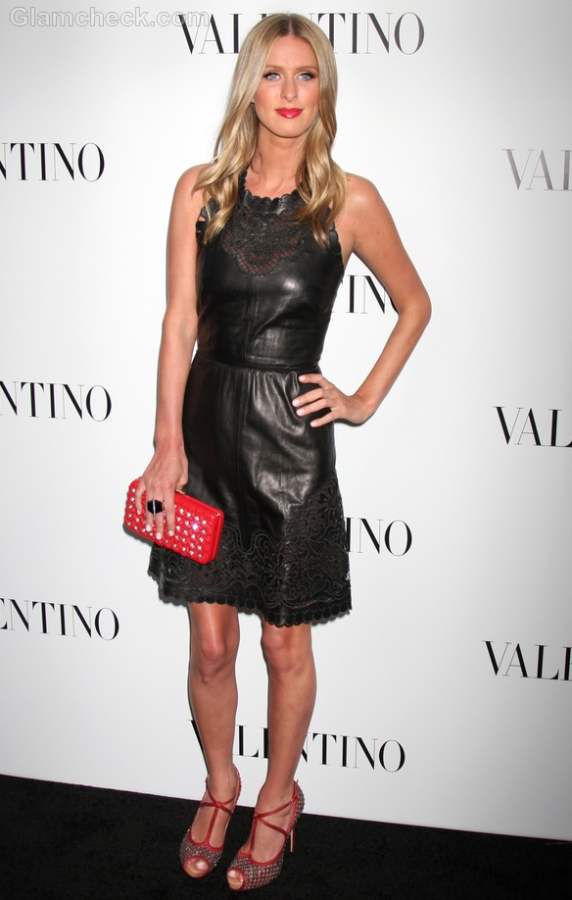 Joining the list of worst dressed is the fashion model, socialite, celebutante, heiress and fashion designer Nicky Hilton. She was also spotted at the event in a black leather cut work dress by Valentino.
The dress looked kind of interesting as an individual piece but was definitely not getting any appreciation while it was on her. You'd definitely expect something better from the Hilton Heiress and prefer not getting disappointed. I would have been rather happy if she would have picked up simple yet sexy LBD which always works no matter what.
The red studded stiletto heels were a total turn off along with the matching studded clutch bag. The hair looked nice and simple but the makeup needed some sort of rest. The red lip color was too bright; I suggest a nude color with gloss to cover it up with. The beautiful eyes were nicely defined and I won't be criticizing her on that.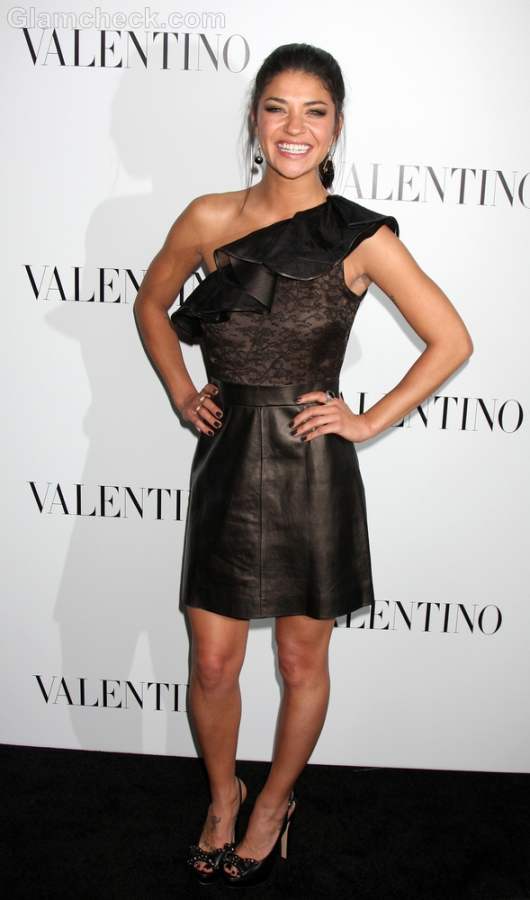 Also joining the bandwagon is the Gossip Girls star Jessica Szohr. She was spotted in the same event wearing a Valentino Pre-Fall 2011 One Shoulder Ruffle Lace Chiffon and Lace Dress.
When you are staring in one of the hottest shows on television you can't seem to be going wrong with the fashion and styling, especially when that show is a trend setter.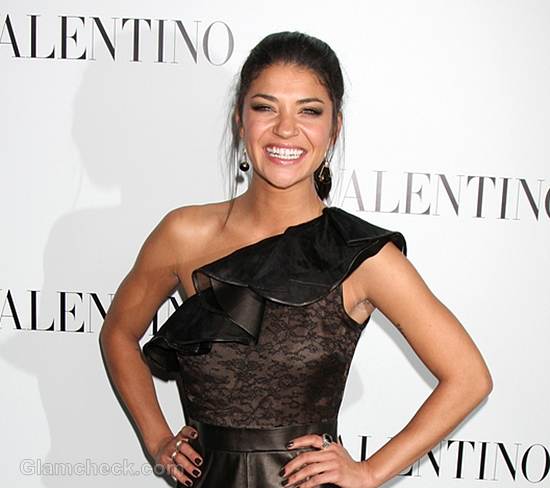 Honestly, I love the cut and silhouette of the dress but my mind starts boggling when I see that fabric ruffle running along the neck to the shoulder. The dress could have looked absolutely gorgeous without it. The leather bottom seems kind of okay, though I would have preferred it to be a lace fabric too.
The footwear needs to be totally thrown away and never seen in the closet again. A pair of sexy stilettos or pumps would have pulled the look without any hitch. The earrings and rings looked perfectly fine but there was something missing which could have been fulfilled with a nice clutch.
3 Best Dressed Celebs
After a list of not so impressive fashion people, let's get on to a list of people who were successful in impressing us.
Spotted at the same event was the talented American actress Mary Elizabeth Winstead.  She wore a beige textured batwing sleeve number and may I tell you, she looked totally gorgeous.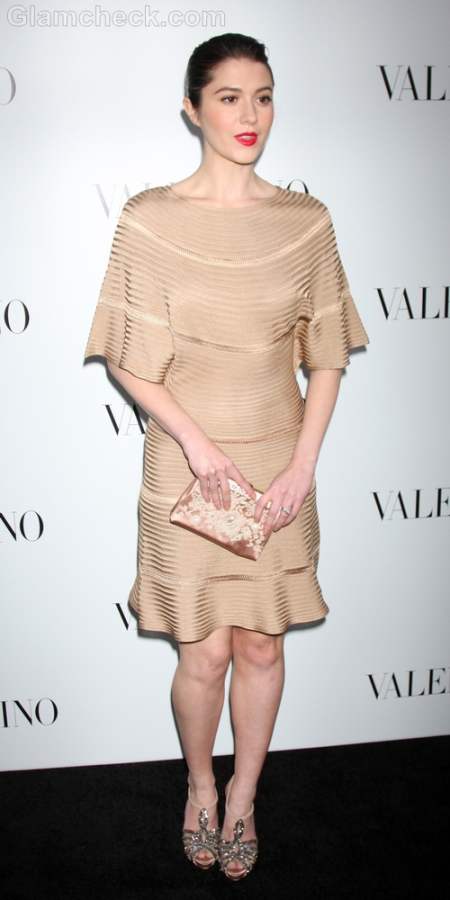 It's good to see some good style sense after scrutinizing some bad ones. The dress fell perfectly on her body and suited her complexion well. She paired it up with a pair of studded Valentino heels and a dark brown clutch. The hair was neatly tied back into a bun and the makeup was close to perfection with the red highlight on the lips. Job well done!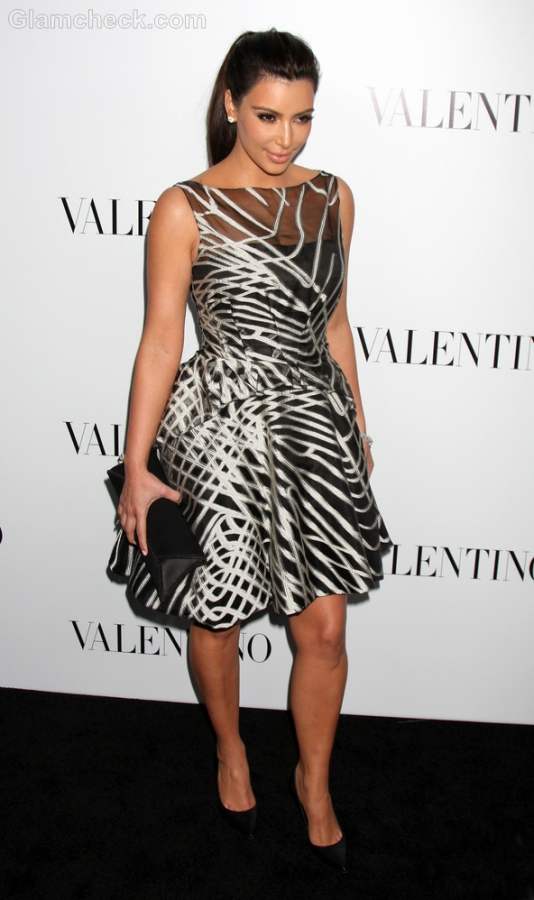 Following on our good dressers list is American socialite Kim Kardashian spotted at the same event. She has definitely got a taste in fashion and it shows.
She was wearing a classy sleeveless Lela Rose print frock with a boat-neckline and full skirt. I am in complete awe of the dress and give her full points for including it in her wardrobe. She looked simple suave and classy at the same time.
She paired it up with a simple black clutch bag, black pointy toe heels. Her hair was neatly tied back into a sophisticated ponytail. The makeup was perfect with the emphasis on the strong bows and muted lip color. Full marks to the style diva!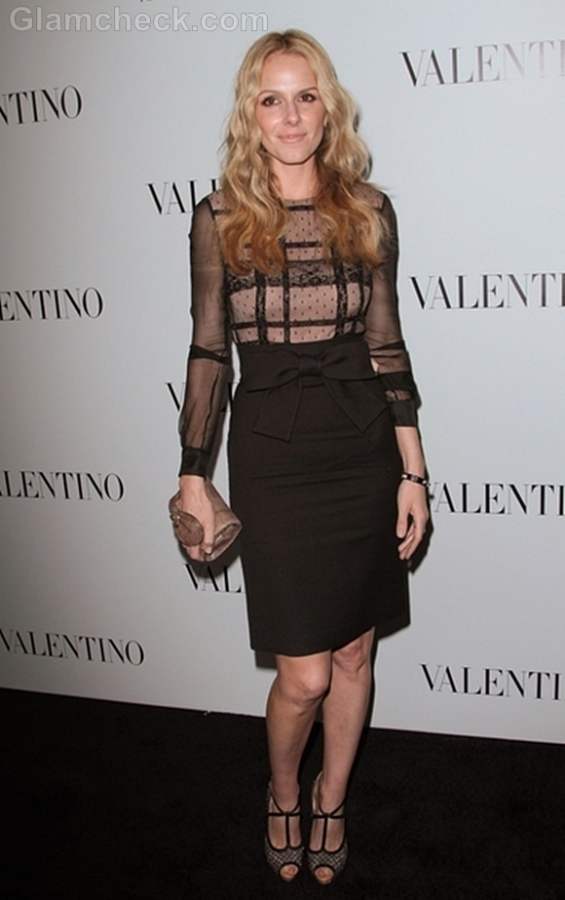 Lastly we have the American actress, model and musician Monzet Mazur. Also seen at the same event she was looking like an absolute doll.
She chose a bow-adorned chiffon number by Valentino and looked beautiful in it. She in fact is one of my favorites in the list of well dressed people. She teamed up the dress with a pair of strappy suede and crystal heels. The combined the classy look with a brown textured clutch and kept to a minimal accessory look.  She looked every bit of a glam diva in a subtle manner.
Her hair was messy and left to fall freely on the shoulders. The makeup was muted and I give her full marks for that. Perfection achieved!
Image: P R Photos, Shutterstock