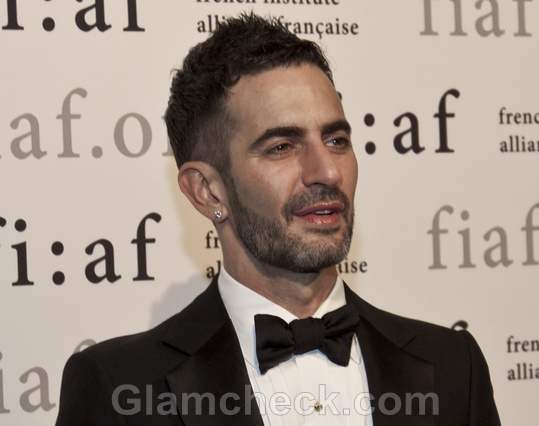 Last week, we reported that Marc Jacobs was going to be releasing a new perfume– Dot – to add to his perfume line. The question on everybody's mind now is who will be the face of the new scent. Right on the heels of that exciting speculation comes the news that Jacobs is planning to launch a new makeup line with Sephora.
Apparently the cosmetics giant and the designer met last week after which Jacobs spoke to Women's Wear Daily saying that he saw makeup as an opportunity for growth. He related how it was a delightful experience to wake up in the morning and have to decide which lip color or eye liner to wear for the day and how people really enjoyed it. He went on to tell WWD that he was still working on what exactly would define Marc Jacobs makeup and set it apart and that although it would all take time the initial meeting had been very encouraging.
It's quite early in the process and although it's strange that hes talking about it so soon it's hardly surprising. The savvy businessman is garnering consumer and press interest for the new range at least a year in advance.
Image: Shutterstock