Irish-Greek model Georgia Salpa has a hot bod and she knows it. This one's no demure daisy either. So when she has to attend an event on National Cleavage Day (yes, it's a real thing) you can bet that she'll pull out all the stops to be noticed big time.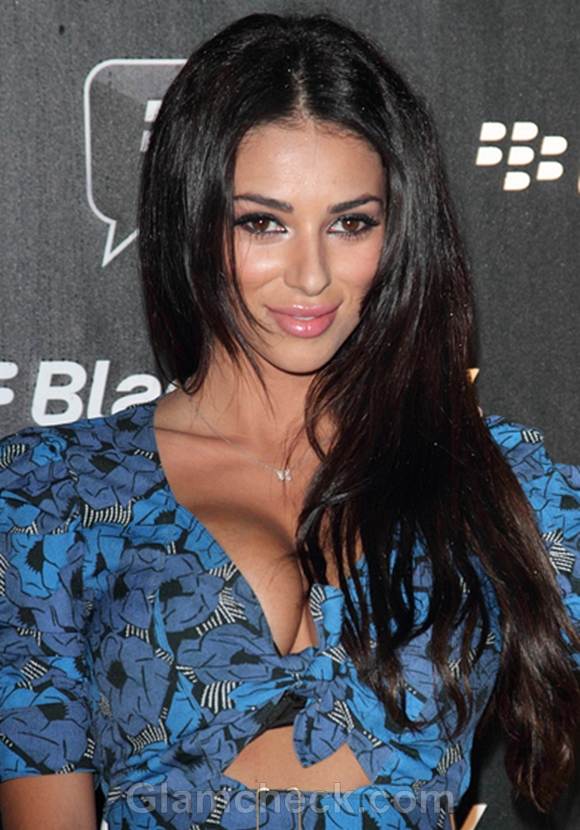 Georgia was spotted in an uber-revealing outfit at the Blackberry Messenger BBM Service Launch Party at Bankside Vaults in London on April 3.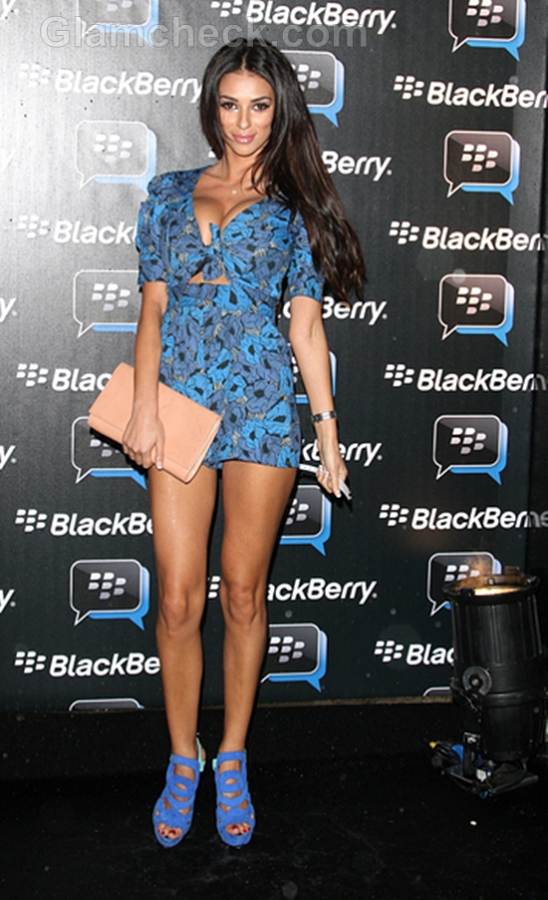 The Celebrity Big Brother star had already tweeted a photo of herself in nothing but a lacy bra earlier that day. She continued to titillate in a patterned, electric blue playsuit with a low-cut, knotted top that showed off a large expanse of her breasts and cutaway detailing at the waist which accentuated her toned midriff. The shorts of the playsuit were pretty tiny so her incredible legs were also on display for a delighted crowd.
She accessorized her outfit with a beige clutch purse, a silver cuff bracelet, a delicate silver pendant and gorgeous, strappy matching blue heels.
Of course, Georgia's beauty doesn't stop at her body alone. She has an unbelievably beautiful face which doesn't need much makeup. So lip gloss, mascara and black eye liner were here only go-tos to complete this ensemble. Her beyond-enviable long, brown hair was parted in the center and left loose to make her look more sensuous, if that's even possible.
Georgia pulls off this look with effortless ease. Her beauty and confidence blaze through and although the outfit is revealing you don't sense any sort of vulgarity about it.
Image: P R Photos