G Tom Mac released their latest album "Untame the Songs" at the Rolling Stone Lounge in Los Angeles, California on April 9. The CD release party was attended by a bevy of celebs, but stealing the show was none other Bai Ling.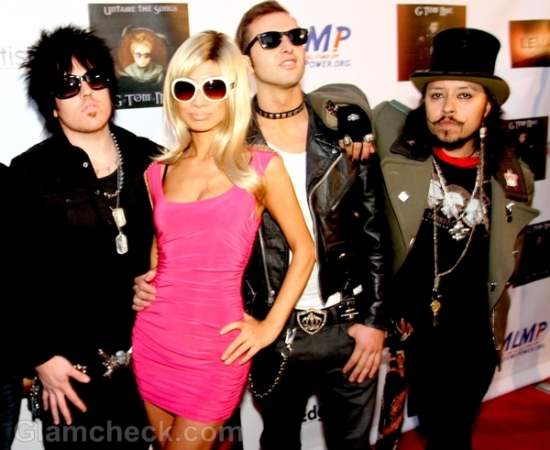 It may have been the band's big day, but we doubt anyone was noticing them with her in their midst. There were several aspects of Bai Ling's ensemble that blew our minds. The first thing that drew our eye to her was her lovely new hair color – a soft shade of Hollywood blonde. The second was her tiny hot pink dress.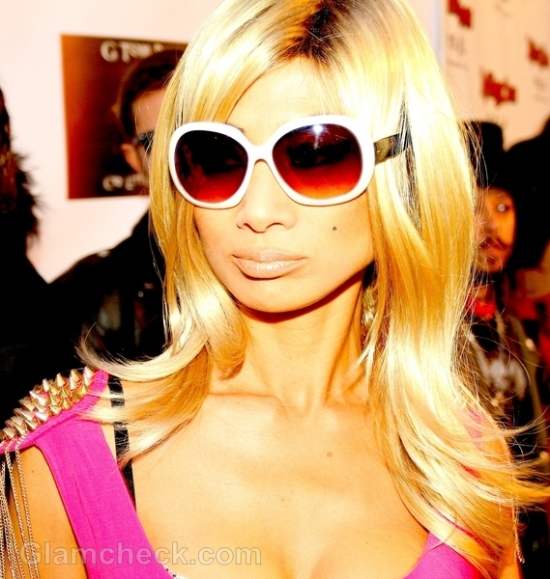 She's got a great body. That dress made sure everyone could see that. Sleeveless, really short and tightly enveloping her figure, you wouldn't think it could get any sexier than this until you saw the golden spikes on her shoulders.
If you could pull away from looking at that snug number, you'd be thrown by the side-parted, shoulder-length blonde locks looking velvety smooth. This is a far cry from Bai Ling's usual crazy hairdos and we have to say we're loving it. She looks feminine and classy and yet somehow retains her distinct edgy style.
Nude makeup ensured that you kept your eyes on that dress. She accessorized her outfit with retro-style white-framed sun glasses.
Image: P R Photos