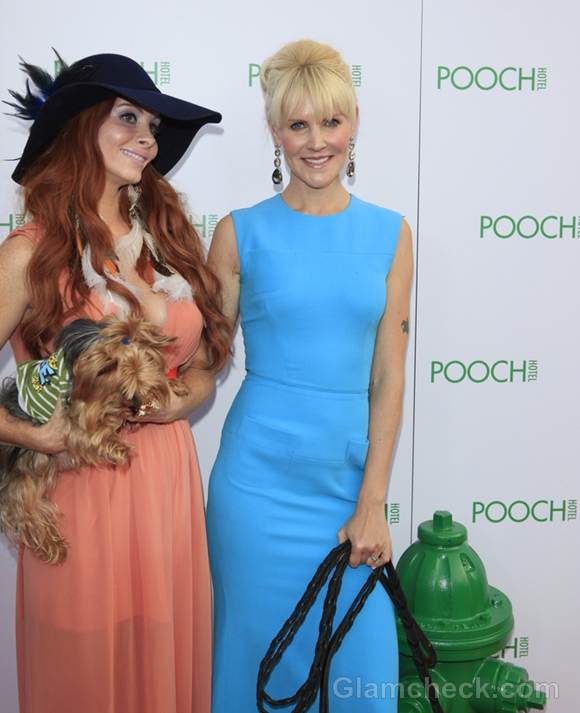 The Pooch Hotel had its grand opening in Hollywood, Los Angeles on May 3. For the uninitiated, and as you may have guessed from the name, The Pooch Hotel is a daycare center and luxury hotel designed exclusively for… you got it, dogs. Wonder what took them so long to enter Hollywood. After all, that's where the big money is. Well, they're there now and celebrity dog lovers arrived with their canine companions to show support and celebrate.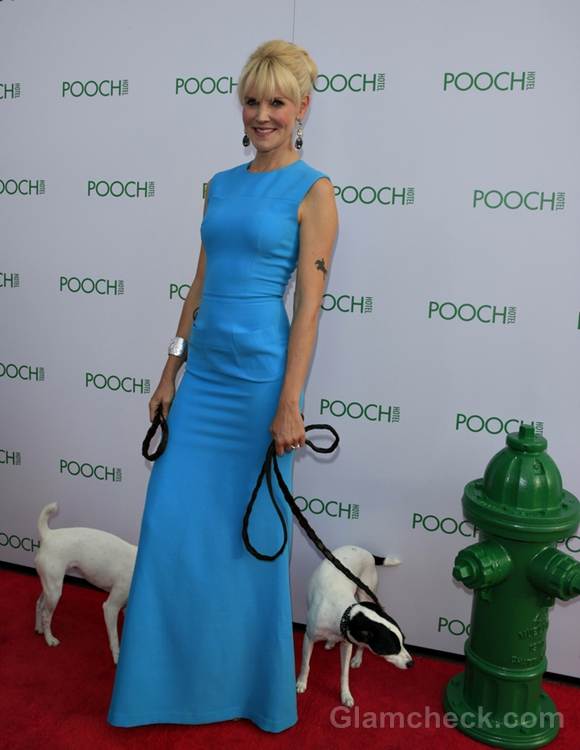 Robin Tomb, the founder of The Pooch Hotel chain, looked smashing in a sleeveless, full-length blue dress that showed off her slim frame. We love her classy hairstyle – blonde hair done up in a simple bun with her bangs combed down the front. It's timeless and elegant. She finished off the look for her big day with a silver cuff bracelet and dangle drop earrings.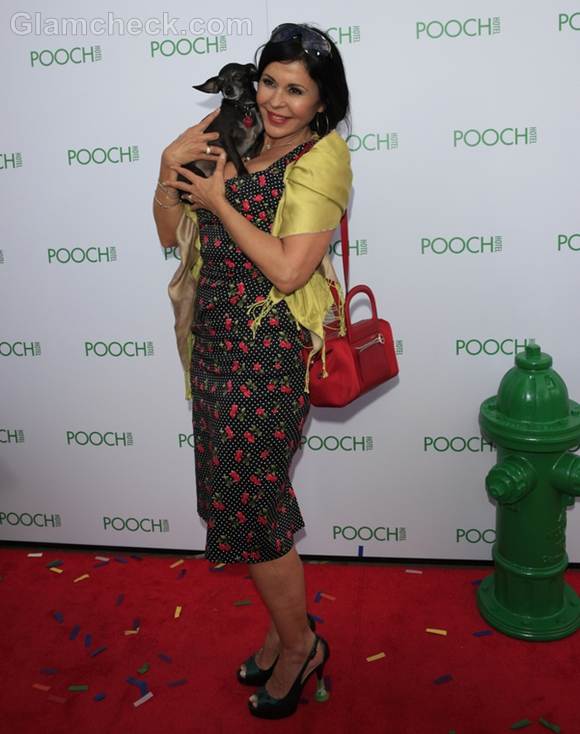 Singer/actress Maria Conchita Alonso, a self-confessed dog lover, was one of the first few celebs to arrive at the opening along with her dog. The Venezuelan brunette wore a 50s style black polka-dotted dress with a red and green flower print. She accessorized her day outfit with a yellow stole, a red handbag and a pair of black, peep-toe heels, finishing off with red lipstick and a little blush.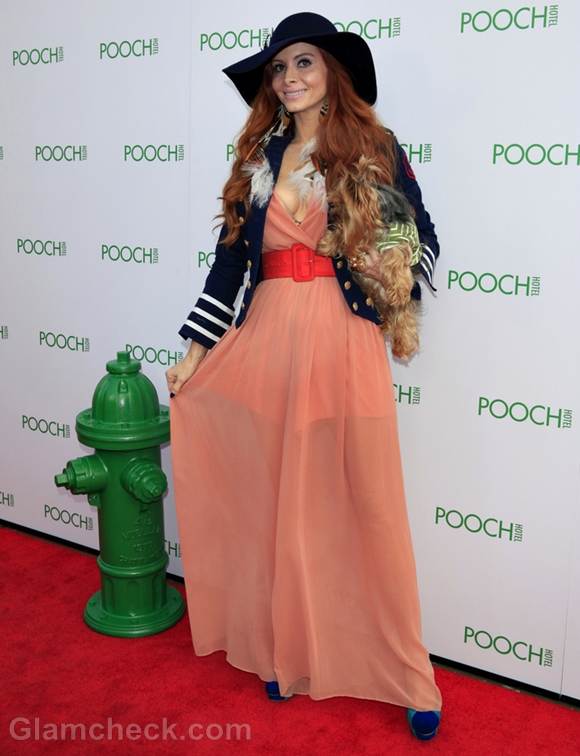 If there's a dog-event in L.A. you can bet your right hand that Phoebe Price will be there. Her love for her own pooch Henry is a well-known fact. The 28-year-old graced the opening in her usual flamboyant style. She wore a flowy peach dress with a red belt and a short navy jacket, finishing off her look with a large black feathered hat which could barely contain her long, wavy red hair, white feathered earrings and, of course, her beloved Henry, who looked quite chipper himself in a green and white striped T-shirt.
Image: Shutterstock