Burlesque artist Dita Von Teese never fails to blow our minds. After the stunning turquoise gown she donned for her perfume launch just two days ago, the beauty wowed us again – and that's an understatement – as she attended the Duffstars Awards 2012 at the Tempodrum in Berlin, Germany on May 4.
What She Wore:
Jean Paul Gaultier haute couture gown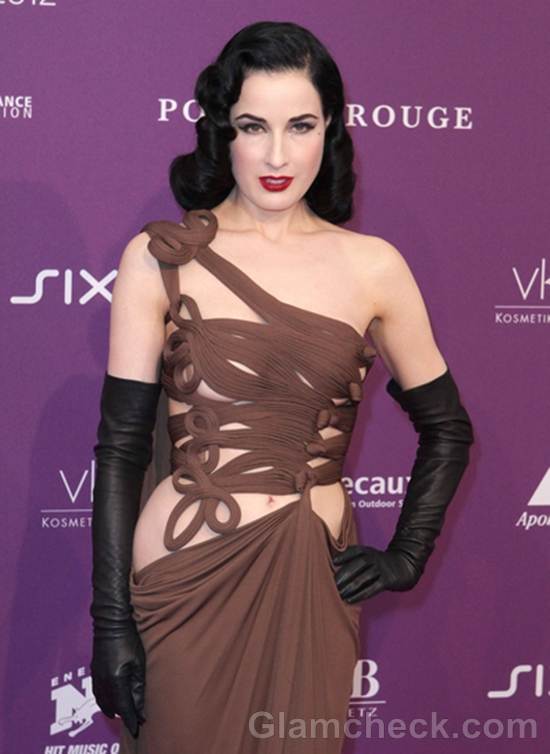 The one-shoulder brown gown had cutout detailing along the entire bodice, both on the front and the back. Bits of her impossibly-slim waist, curvaceous hips and breasts all peeked out from strategic cutouts, the deep brown delectable against her alabaster skin. The skirt of the floor-sweeping gown only started below her hip.
She accessorized the risque dress with long black leather gloves, the length and modesty of which off-set the outfit's show of skin even more.
Hair and Makeup:
Retro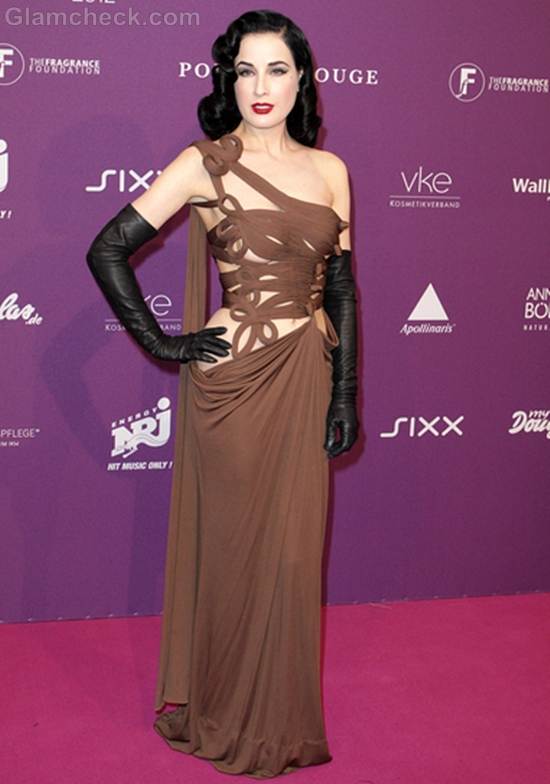 No surprise with her hair and makeup. Her raven tresses were done in retro curls while her makeup consisted of her patent deep red lips, blusher and winged eye makeup.
Image: P R Photos