The weather outside played spoilsport but the ladies within more than made up for it in their cheerful, spring outfits as they arrived at John Lewis in Oxford Street, London for the re-launch of the Beauty Hall on May 5.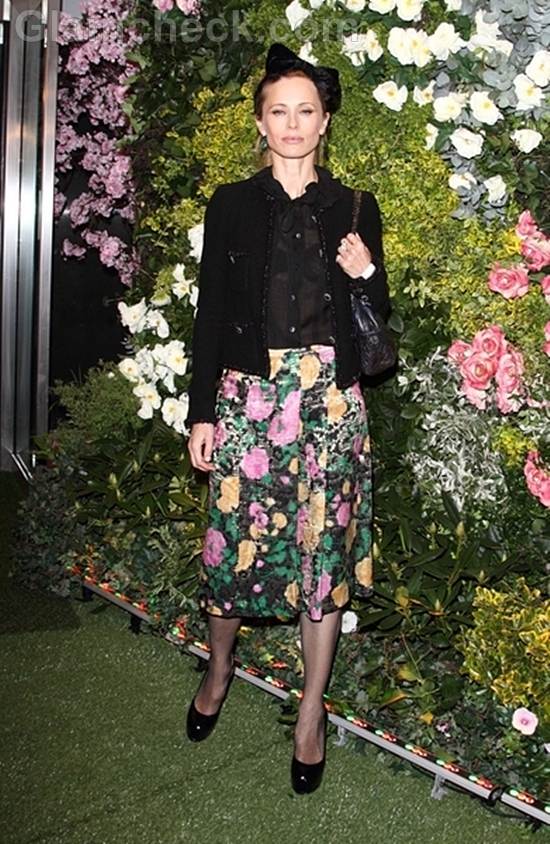 Laura Bailey looked prim, proper and stylish in a floral skirt that boasted shades of yellow, pink and green against a black backdrop. She paired this with a sheer black top and a short black jacket. Her outfit was accessorized with shiny black pumps, a black over-sized bow hair band and a black purse.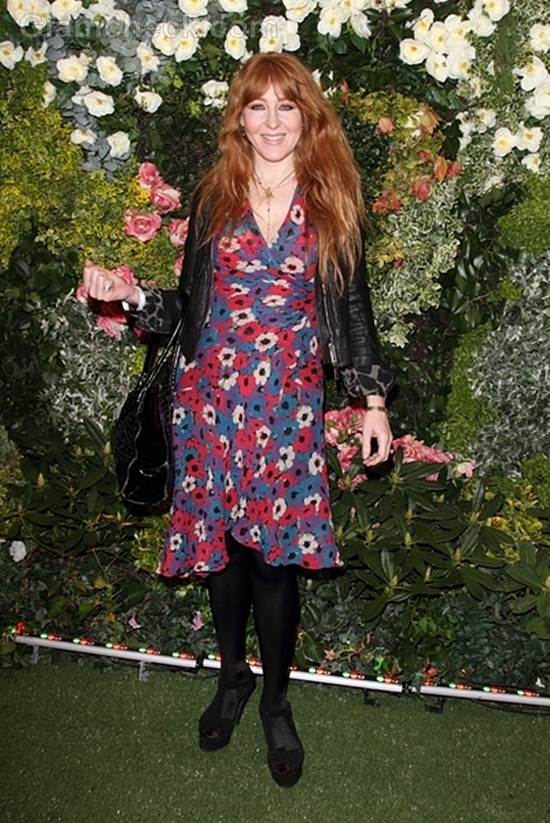 Charlotte Tilbury's choice of apparel feels slightly Bohemian. The red, white, black and blue wraparound dress is vaguely reminiscent of 70s fashion. She too chose to tone down the rest of her outfit so everything from her bag and shoes to her stockings and leather jacket was black. The only other burst of color was provided by her lovely red hair left loose in a laid-back style.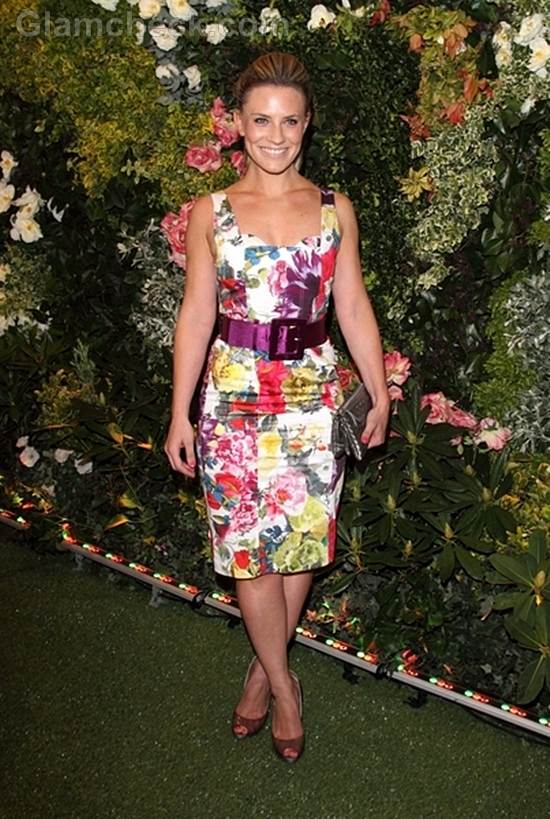 Georgie Thomspon  simply rocked the green carpet in this flower-burst print, knee-length sleeveless frock by Alice + Olivia. The purple belt she accessorized the dress with is to die for. She completed her look with a black clutch purse and sheer peep-toe heels through which her pink painted toe nails peeked through.
Image: P R Photos