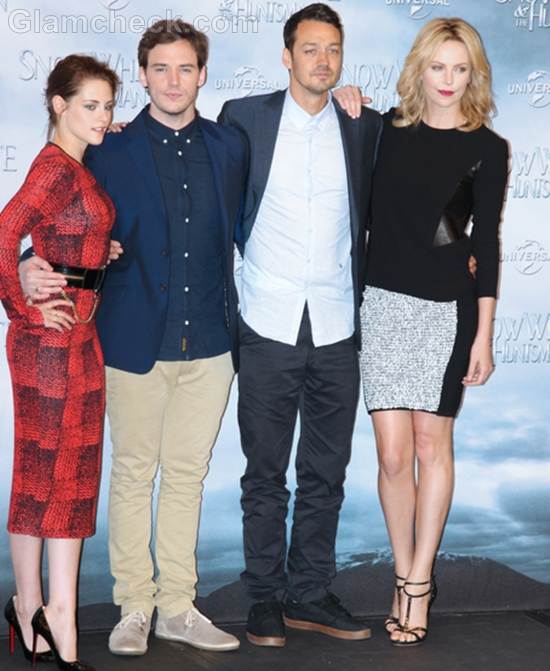 One of this summer's most-awaited movies, "Snow White and the Huntsman" finally premiered recently and the actors of the film are now traveling across the European continent promoting the modern-day adaptation of the timeless fairytale.
The main cast made their way to The Ritz Carlton in Berlin, Germany on May 16 for a photocall as part of their promotional activities for the release of the film in that country.
Kristen Stewart, who plays Snow White, and Charlize Theron, who plays the evil witch, were joined by the film's male stars Rupert Sanders and Sam Claflin at the glitzy venue. The ladies were, of course, dressed far more formally than the boys, but that seems rather appropriate since the women are the central characters in the story.
Image: P R Photos