It's still a little cold and damp in London despite it being spring. That's all the more reason to dress in spring and summer colors and styles. Perhaps the weather will be inspired and finally let bring in some sunshine.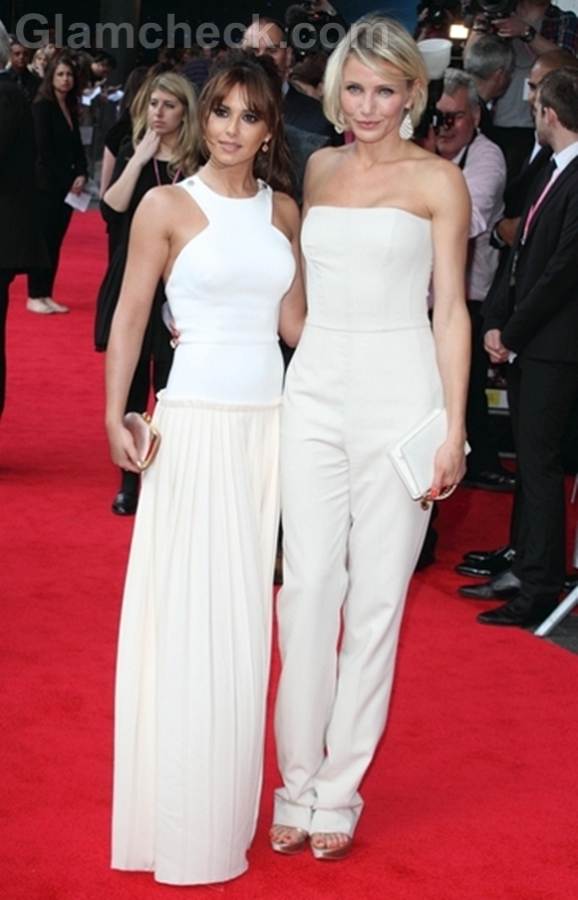 Actress Cameron Diaz and Cheryl Cole did just that as they arrived at the BFI IMAX on the Southbank in London on May 22 for the UK premiere of "What to Expect When You're Expecting".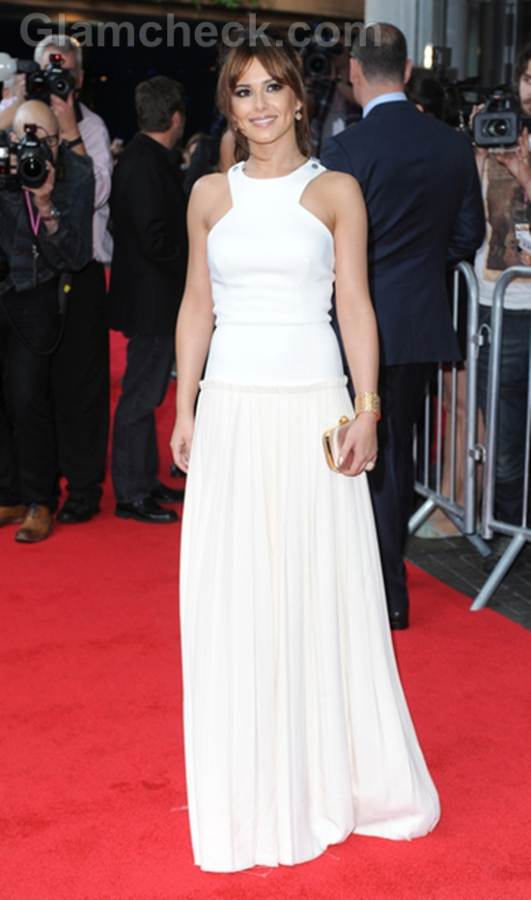 Cheryl wore a two-toned dress from Victoria Beckham's Spring 2012 collection which consisted of a nude pleated skirt and a white halter-neck top half. She accessorized her gown with a champagne clutch purse and jewelry by Garrard, finishing off her look with dark eyes, glossy lips and a simple ponytail with her grown-out bangs down the sides of her face. Simple, fresh and right on trend with that flowy nude skirt.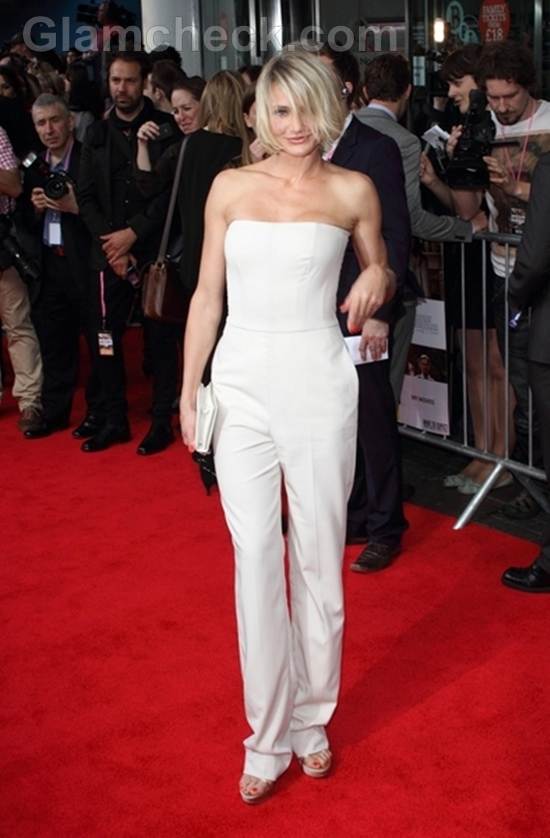 Cameron went with an edgier, sexier look in a strapless white jumpsuit by Stella McCartney. Her trademark blonde bob was blown out for a bouncy, wispy feel. Like Cheryl, she too went with darkly-lined eyes but chose pink for her lips. She completed her red carpet ensemble with nude satin sandals and a faux leather white clutch purse also by McCartney, plus elegant teardrop earrings by Kimberly McDonald.
Cameron and Cheryl both star in the movie along with Hollywood biggies Matthew Morrison, Jennifer Lopez, Elizabeth Banks, Chris Rock, Dennis Quaid and Anna Kendrick to name just a few! The star-studded cast is this summer's most-awaited romantic comedy and has already made over $10 million at the US box office in its first week alone. Let's see how the Brits like it.
Image: P R Photos