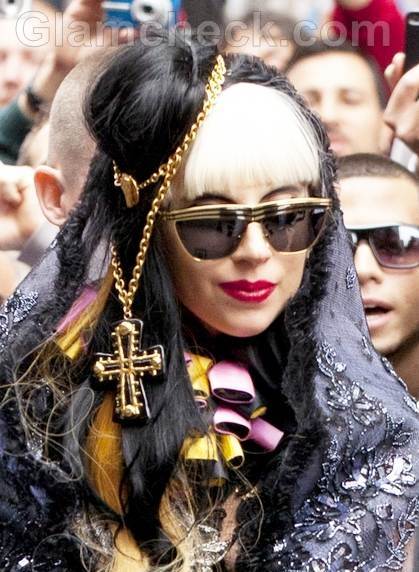 Lady Gaga's much-awaited fragrance 'Fame' will reportedly hit shelves by August.
Gaga initially told fans that the scent would be made of blood and semen without actually smelling like either. Her goal was to make women smell like high-class hookers, in her words.
Turns out that although there won't be any semen in the perfume (thank God!). There will indeed be blood, the pop singer's own.
That's not the only weird thing about it though.
The perfume will be black when it's in the bottle but it will change hues when it is sprayed. Change to what hue, you ask? We don't know either. Guess we'll just have to wait and watch.
Image: P R Photos