A new exhibition opened on June 13 at the Museum of Moving Image (MOMI) in New York City, New York. The Persol Magnificent Obsessions: 30 Stories of Craftmanship in Film Event honoring costume designers Patricia Clarkson and Arianne Phillips as well as director Todd Haynes is an art and style lover's delight.
Several A-list celebs attended the event clad in the best and most dramatic that their wardrobes had to offer. We look at a couple of them below.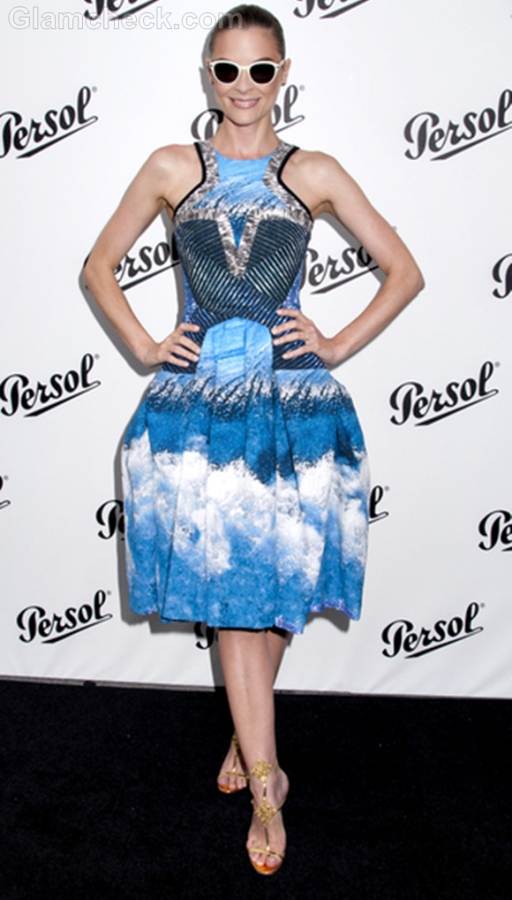 Jaime King wore a knee-length dress with a dramatic skirt from Peter Pilotto's Spring 2012 Collection. It featured digital prints and a racer back style on the front and the back.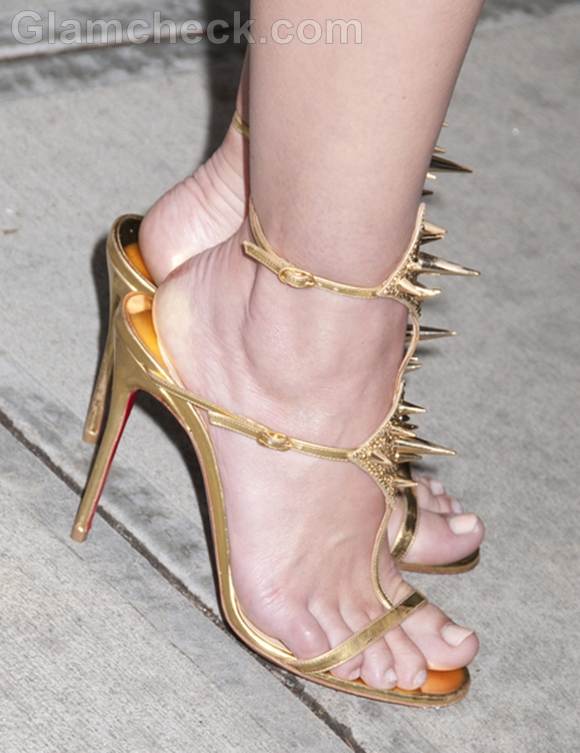 Her slicked back hairdo was off-set by a pair of white-framed sun glasses and she chose a unique pair of shoes to accessorize the dress with – metallic gold Christian Louboutin sandals with spikes embellishing the front.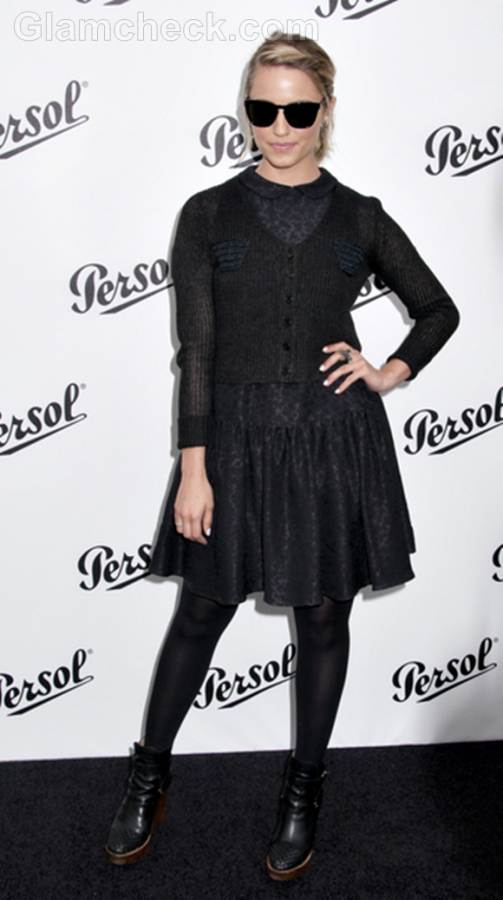 Actress Dianna Argon went all black for the event – black skirt, black sweater, black stockings, black boots and black sun glasses.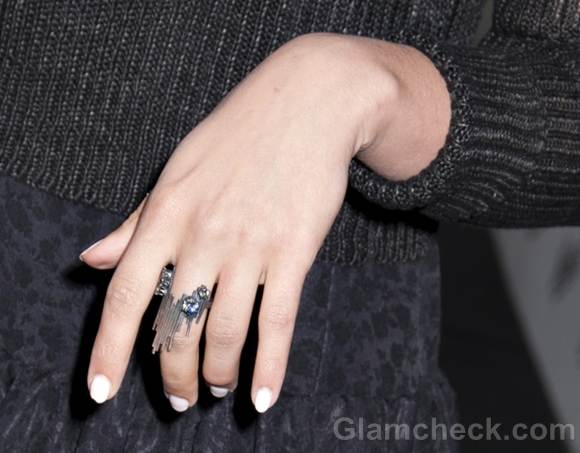 Her manicured nails were accentuated by a striking finger ring, the design of which defies explanation so we'll just leave you to check out an image of it.
Image: P R Photos