"The Amazing Spider-man" has been one of the summer's most-awaited movies. So you can imagine how exciting the premieres must be, the latest being in the UK on June 18 at the Odeon in Leicester Square, London.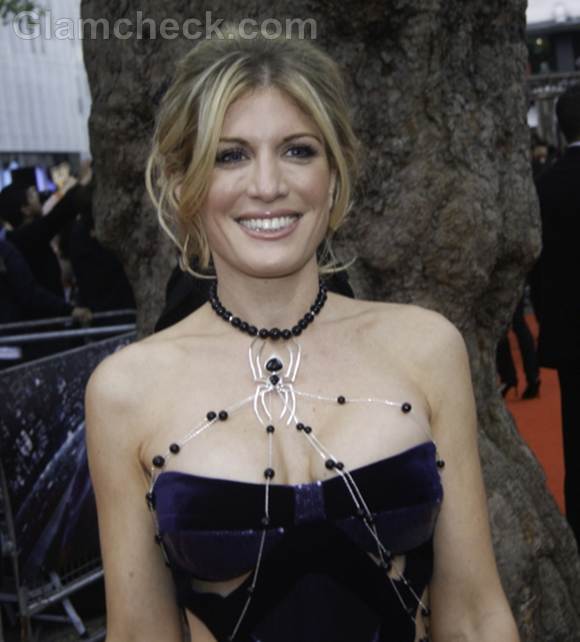 Hofit Golan & Donna Air showed off their love for the movie and their spirit of fun in dresses that were totally appropriate for the occasion and quite similar in several aspects.
For one thing, they were both short. Donna wore a tiny black mini dress and Hofit wore a purple velvet cutout one.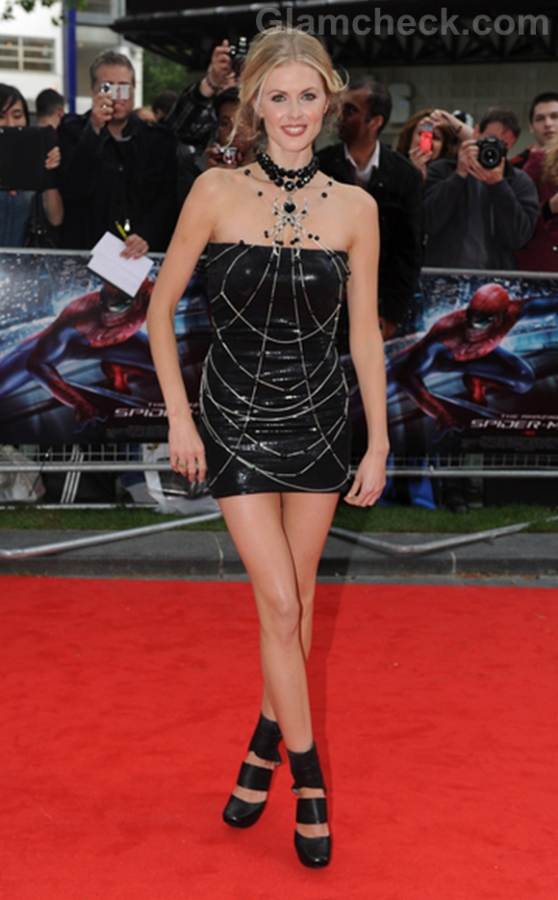 Donna's off-shoulder creation was accentuated by silver spider body jewellery that stemmed from a string of black beads around her neck, the spider on her upper chest, and a web formation in silver on the rest of the dress. She teamed this with black cutout ankle boots.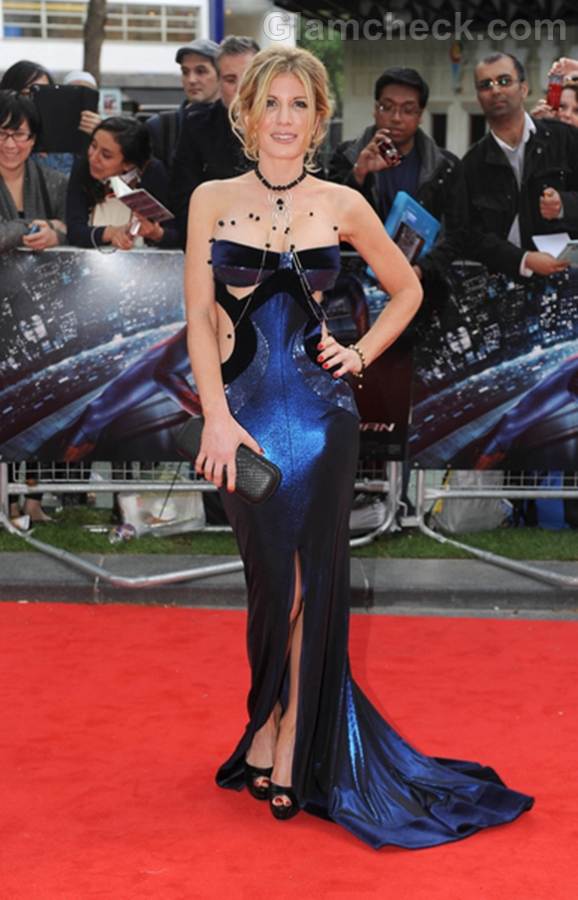 Hofit's outfit was highlighted by similar body jewellery which curved its way over the off-shoulder dress with the deep cutout detailing on the waist.
Both ladies put their hair up in wispy, relaxed dos and finished off with glam makeup.  
Image: P R Photos