Singer Nicki Minaj is known for her outlandish personal style. At the 2012 BET Awards held at the Shrine Auditorium in Los Angeles, California on July 1, her outfits continued to steal the limelight. She changed into three different ensembles for the evening. The one we're featuring here was her last and undoubtedly her most bizarre.
What she wore:
Reptilian-themed outfit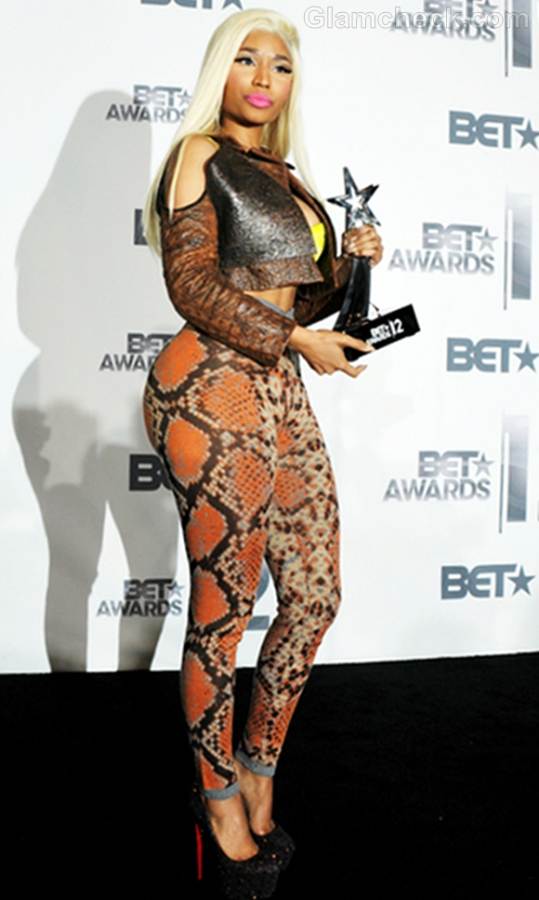 There were several aspects to her final ensemble, starting with a pair of leggings which boasted a snakeskin print. She paired this with a neon yellow bra top, finishing off with a short crocodile skin jacket featuring cutouts on the shoulders. She accessorized the outfit with towering stacked black pumps by Christian Louboutin.
Hair and Makeup:
Blonde wig; neon pink lips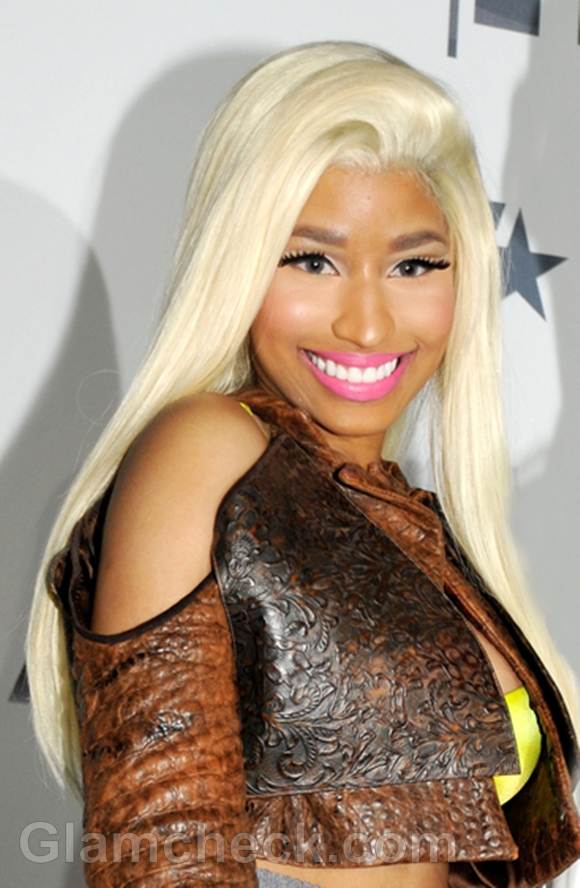 Nicki wore a platinum blonde wig styled straight, loose and luxurious from a side parting. Her signature neon pink lips and fake eyelashes completed her look.
Image: P R Photos