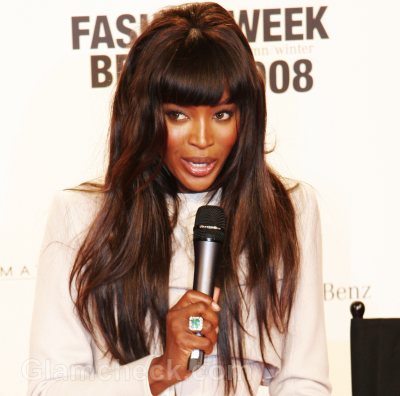 We've known since May that supermodel Naomi Capmbell would soon be starring in her very own reality show The Face. A press release revealed that casting for the show has now begin in Los Angeles and New York City.
The premise of the show is very similar to America's Top Model so you already know what it's going to be about – a room full of nobodies with pretty faces competing to get on the cover of a famous magazine and become the new abassadors of some high-end fashion or makeup brand. As you may have already guessed, Campbell will be one of the judges.
The 41-year-old stunner has some pretty clear-cut ideas about the kind of contestants she's looking for. The model should be fearless and beautiful, have a toned body, a personality worth getting to know, solid work ethics, ambition, and a look that will appeal globally while still exuding the essence of the girl next door. No pressure!
Image: P R Photos