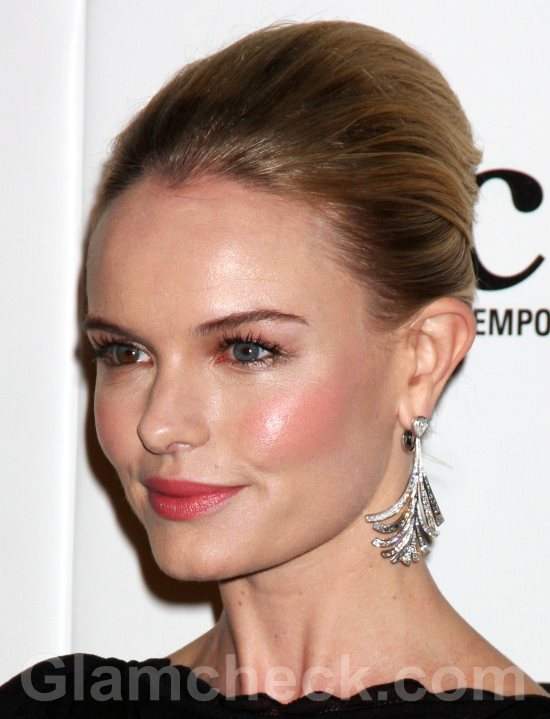 Actress Kate Bosworth let it slip that she is engaged to filmmaker Michael Polish. Although the couple have not yet made an official announcement, Bosworth's Vogue magazine blog referred to her boyfriend of one year as her fiancé.
She was writing about South Korea and talked about how she and her 'fiance' were enchanted by the magical Changdeokgung Palace. Check out her blog if you want to know more about her travels, we're more interested in the engagement.
Bosworth and Polish met a year ago on the sets of Big Sur. She starred in the film and he directed it.
The blonde beauty has had some pretty high-profile relationships in the past with actor Orlando Bloom who is himself now very happily married, and Alexander Skarsgard.
Congratulations, Bosworth and Polish! May your marriage NOT go the way of most Hollywood relationships. 
Image: Shutterstock