With all the pool parties, barbecues, get-togethers, screenings and whatsits going on since the weather got balmier, it was only a matter of time before somebody figured out that they could use all the general summery bonhomie and fun to do a spot of good work. And that's exactly what the "Get Wild! Summer Gala" was about. The do, held at Dune Beach in Southampton, New York on August 11, benefitted the Evelyn Alexander Wildlife Rescue Center.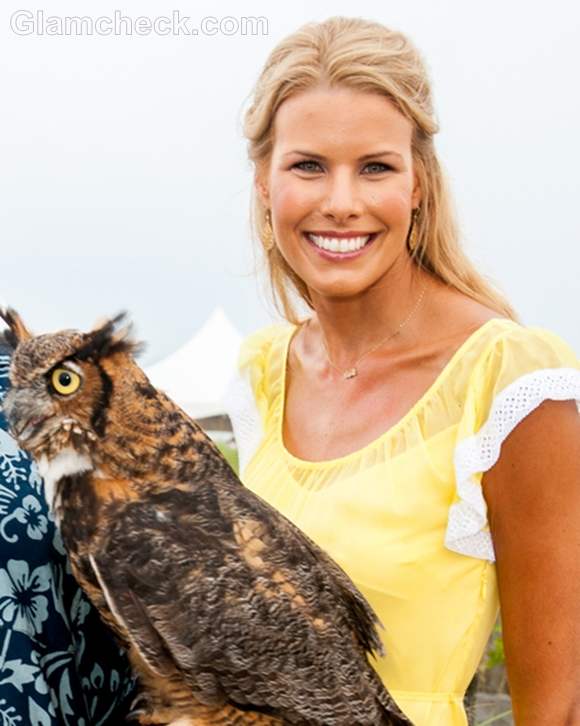 OK, so maybe a lot of the A-listers didn't attend this one. But enough did to make it a success. Rob Carmicheal and Beth Ostrosky showed up to extend their support, posing with a live owl to garner publicity for the cause.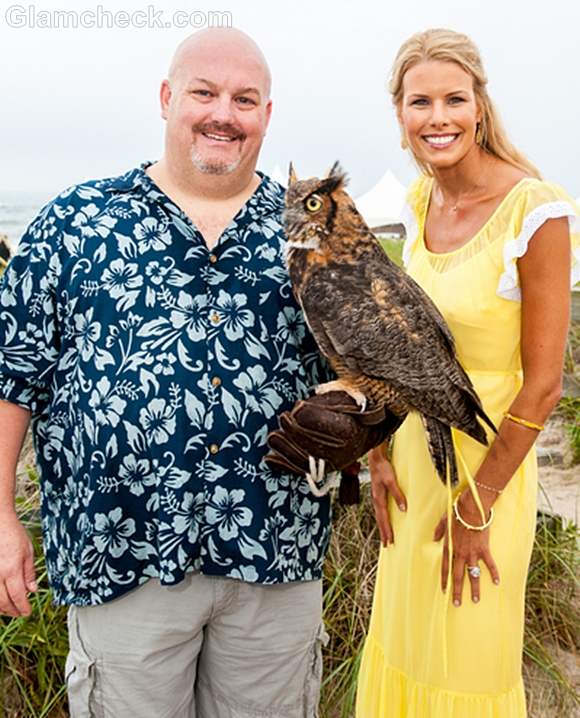 The day called for casual attire, which Rob reflected wonderfully in his floral-print Hawaiin shirt and light grey shorts. Beth was channelling the sunnier side of the season in a cheerful yellow maxi with delicate matching accessories to spruce it all up.
Image: P R Photos