Singer Nicki Minaj was told that her vocal chords need a break after an x-ray showed slight bruising. But as they say in showbiz "the show must go on". The petite star ignored her doctor and rocked the stage as she performed on NBC's "Today Show" at the Rockefeller Center in New York City on August 14.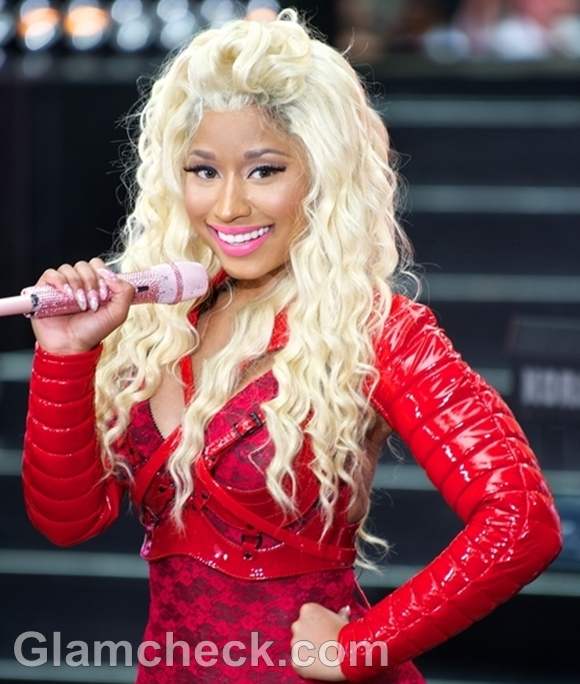 Not only did she bring her powerful voice as she doled out a live rendition of Starships, she kept up the drama and pizzazz that is her patent style by pouring her generous curves into a red bodysuit for the gig. The skin-tight outfit boasted a revealing neckline which was only partially covered up by the criss-cross of a full-sleeved short leather jacket with titillating cutout detailing designed to enhance her sex appeal.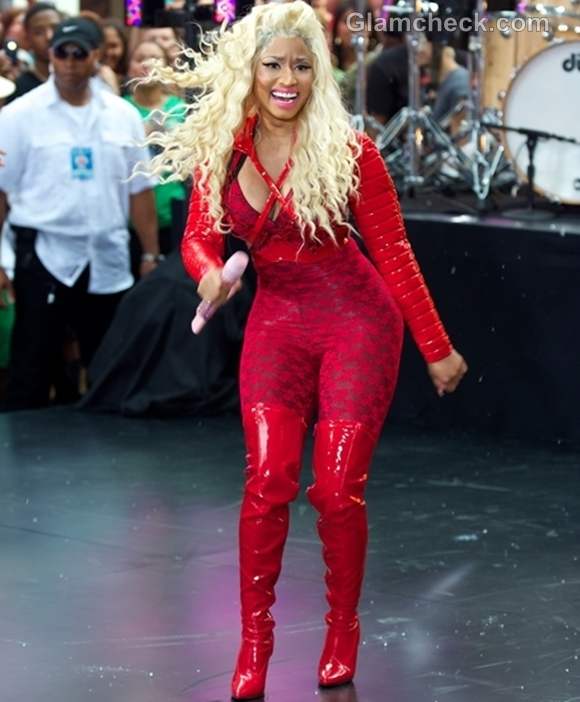 Thigh-high red boots completed her ensemble Well, those and the blonde curly wig and pink lips, of course. Have you ever seen her without them?
We've come to expect nothing less from the outrageous performer. Kudos for keeping up the image, Nicki! We just hope the concert doesn't do more damage to her pipes and keep her from performing at the V Festival this weekend. 
Image: P R Photos