Actress Natalie Portman has always been very involved in politics and humanities, unafraid to stand up and speak her mind about what she feels is right for the country and willing to go the extra mile to ensure that it happens. She voted for President Barack Obama back in 2008, and she's now determined to garner support for him to be re-elected in the upcoming elections.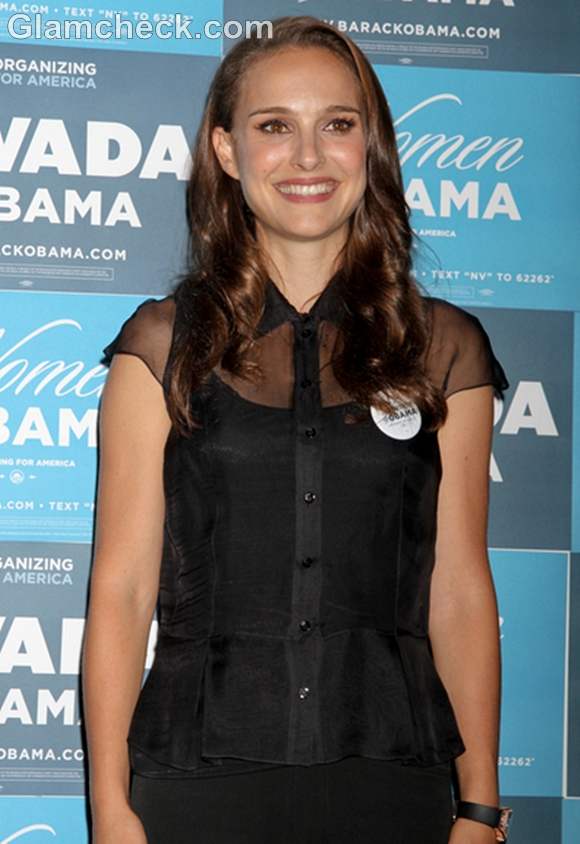 The 31-year-old beauty turned up at the Nevada Women Vote 2012 Summit hosted by Organizing for America at the Historic Fifth Street School Auditorium in Las Vegas, Nevada on August 25 speak to attendees about why Obama should be allowed a second term in office.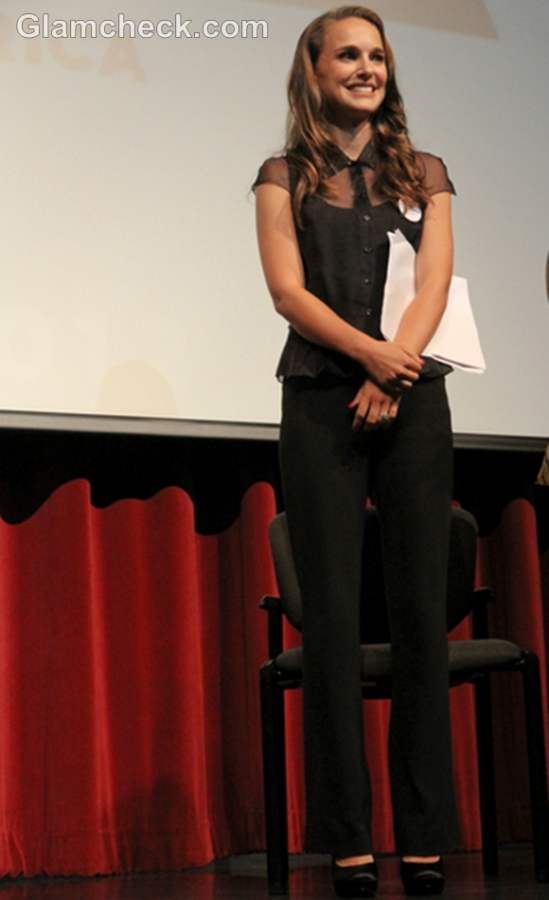 Natalie's no stranger to the fact that how you look can affect people's opinions so she ensured that her outfit for the event was feminine but yet exuding and aura of competence and confidence. She wore black pants and a sheer black top with a black tank top underneath. A black watch and black pumps were her only accessories. With hair styled in her trademark curls, Natalie completed her look with eye liner, mascara and pink lipstick.
With fiery supporters like Natalie, who needs campaign managers.
Image: P R Photos