French actress Melanie Bernier put together an adorable summer ensemble as she attended the premiere of "Killer Joe" at the 38th Annual Deauville American Film Festival at The CID in Deauville, France on September 2.
What she wore:
White floral skirt with red sweater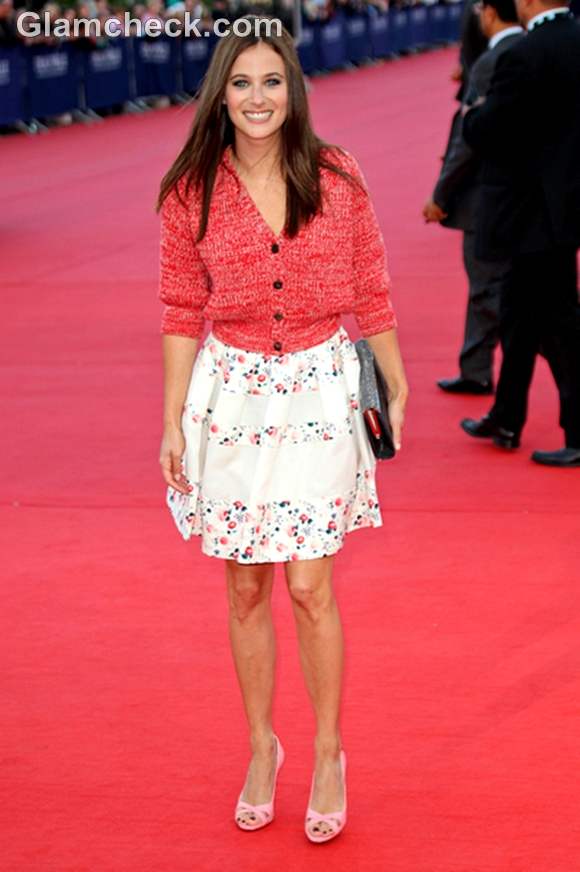 Melanie revealed her youthful, fun-loving side with this outfit. She donned a knee-length white skirt which boasted a tiny floral print. The skirt looked light and airy, lending an air of carefree summer spirit to her ensemble. A red wool sweater made an unlikely but elegant top for the girly bottoms. She accessorized with a black clutch purse and pink peep-toes with red floral detailing. This is a charming look for the young star.
Hair and Makeup:
Straight hair; dark eye makeup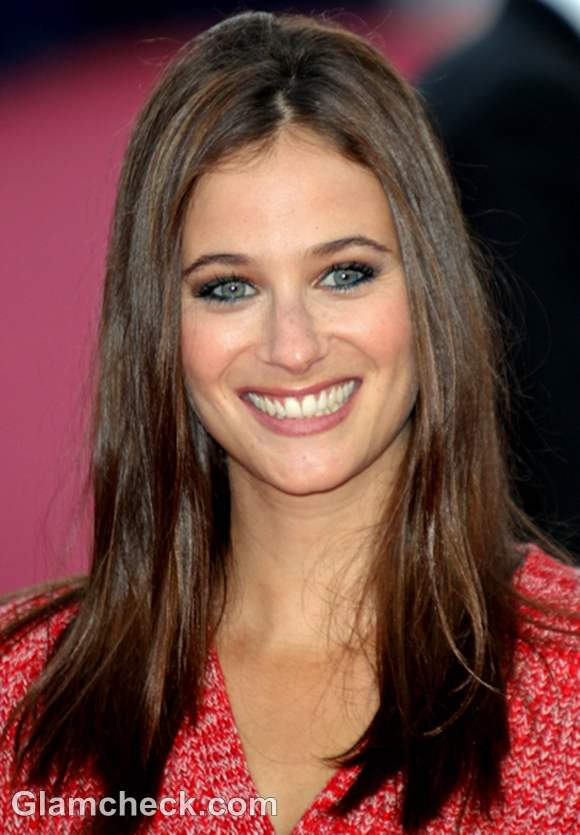 She complimented her look with simple but elegant hair and makeup. Her brown tresses were straightened but allowed to have a bit of their natural waviness. They were then left loose from a wayward parting down the middle. A subtle pink lip color, back mascara and eye liner were all the beauty needed to accentuate her striking features.
Get the Look
You'll find a number of slightly-frilly floral skirts this summer. Find one that suits your mood and body type. Choose a blouse that features one of more-prominent colors in the print of the skirt. You can sport this ensemble for a brunch or as semi-formal evening wear.
Image: P R Photos