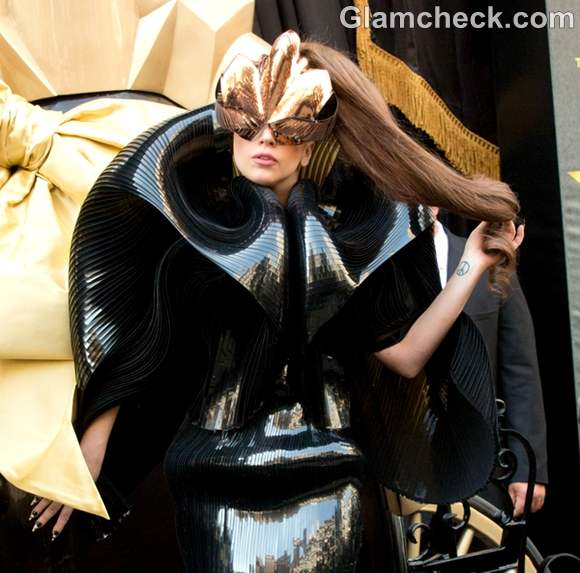 After all the speculation and hype about Lady Gaga's new perfume, fans can finally get a whiff of the scent for themselves. The outrageous singer launched her fragrance "Fame" at Macy's Herald Square in New York City on September 14.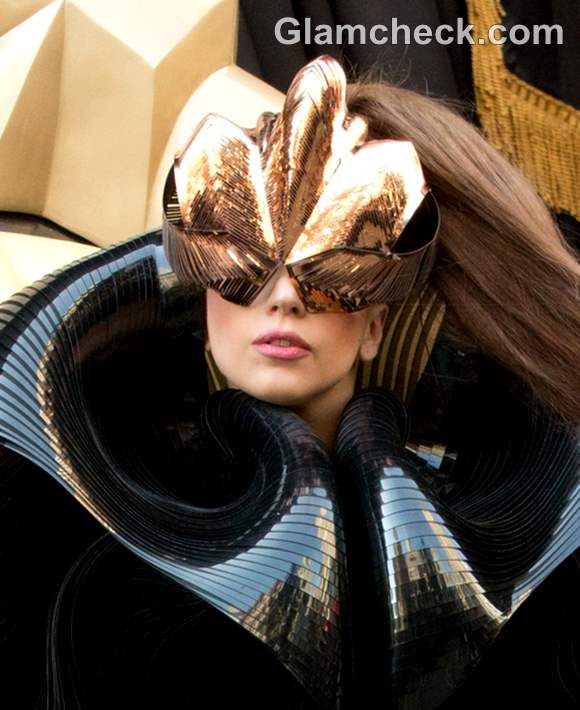 We were very interested in what Gaga would wear for the launch. The eccentric dresser did not disappoint as she traipsed around in a futuristic ensemble that was inspired by, seemingly, a queen bee. The dress, if it can be called that, was all black, made of a shiny, stiff material that curved and jutted out in delectable shapes over her body and around her neck like a cape. She wore gold headgear which covered her peepers and looked just like giant insect eyes.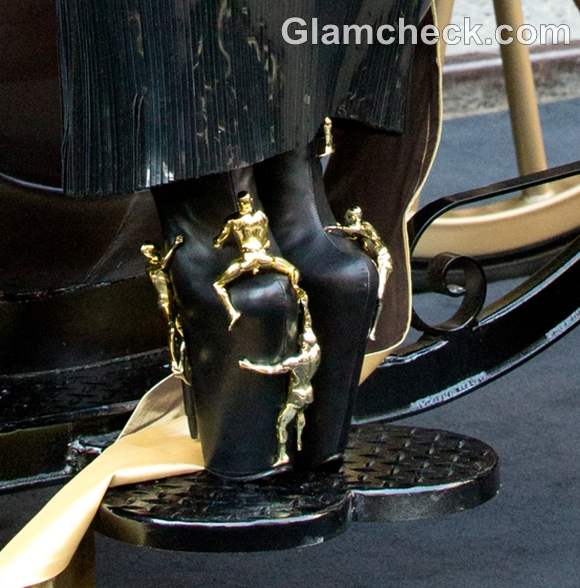 As if the outfit was not fascinating enough, she also resorted to humongous stacked-heel black boots with little gold men climbing over it – a small replica of her initial photo campaign ads for the fragrance.
We don't know how the perfume will do on the market yet, but we're sure her loyal fans will take to it quickly. The literature states that it has notes of belladonna, honey, incense, orchids and apricots. The liquid in the bottle is black and it turns invisible once you spray it on. We think it deserves a try for the shock factor and controversy it's caused so far alone.
P R Photos