Rick chick Pink belted out her latest single One Last Kiss on the sets of NBC's "Today Show" at Rockefeller Center in New York City on September 18 when she was invited to perform to an adoring crowd. The song is from her new album The Truth about Love, which features duets with several artists including Eminem and Lily Allen.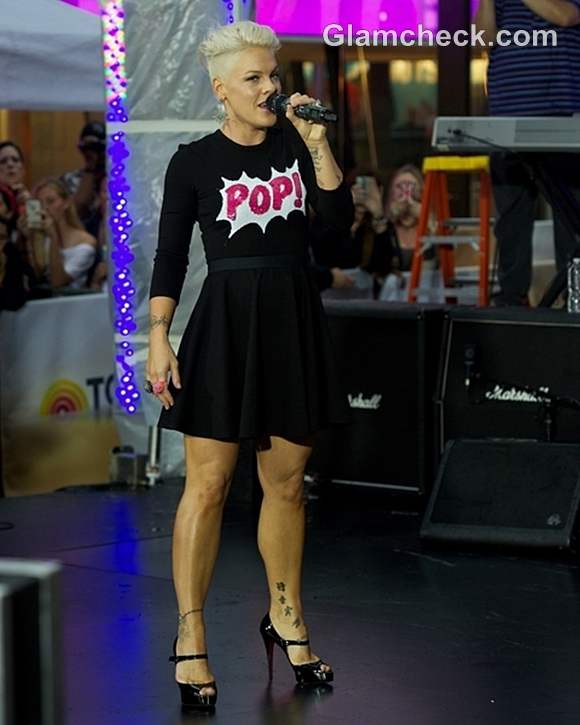 Pink stayed true to her persona by dressing in a short black dress which featured the word POP! in a graphic print across the front. The short dress meant that there was a lot of skin on display, giving us a view of the multiple tattoos on her thigh, ankles and arm. She accessorized her fun, edgy outfit with a variety of finger rings, an unusual pair of star-shaped dangle earrings, and shiny black peep-toe heels.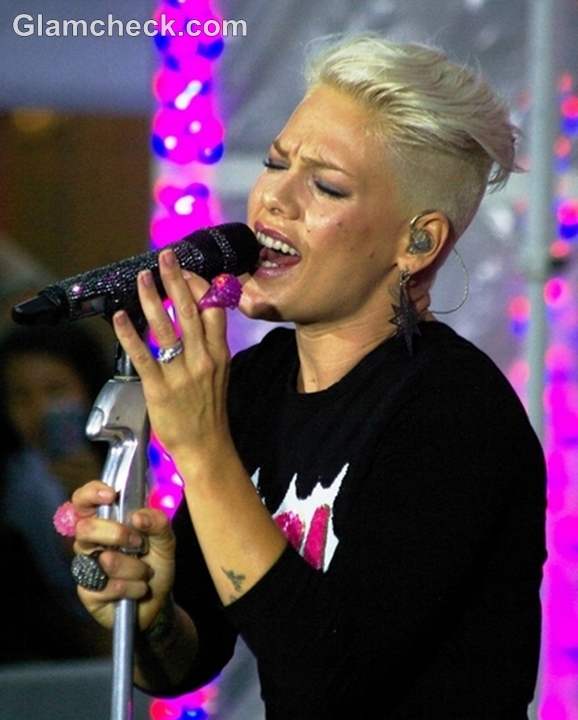 She's always sported a short haircut, but this time she shaved the sides of her head to portray a quasi-mohawk. Black eye liner, lavender eye shadow and a soft pink lippie completed her look.
P R Photos