Rock progeny Kelly Osbourne has two major things to celebrate (and thus show off) on the red carpet this year – her incredible weight loss and her stellar powder-lavender locks that everyone said she couldn't pull off. She did everything possible to highlight the great success of both as she arrived at the 64th Annual Primetime Emmy Awards at the Nokia Theatre L.A. Live / Los Angeles, California on September 23.
What she wore:
Lilac Gown by Zac Posen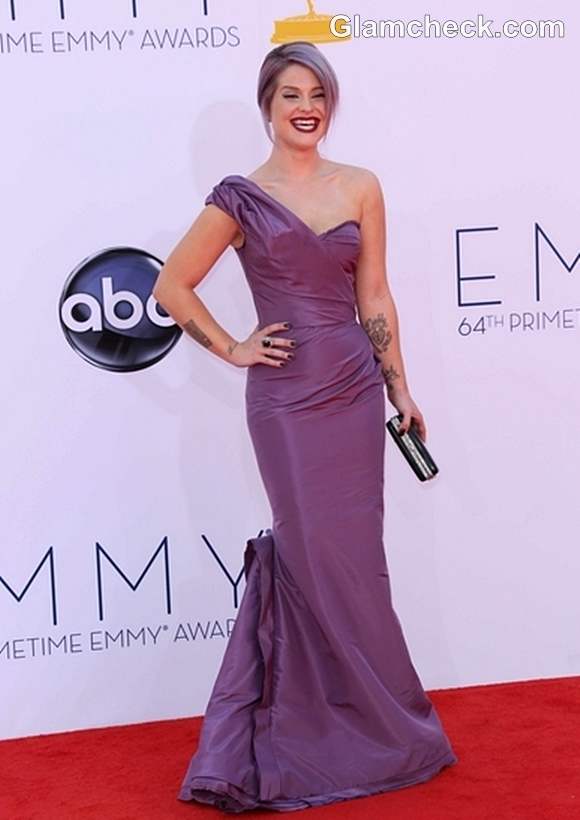 Her quirky hair color was the obvious inspiration for her custom-made gown. She sported a lilac, one shoulder gown with a flared skirt and a bit of a train. The unconventional shade and the sheer glamour of the floor-sweeping number made it one of the best red carpet outfits of the evening. She accessorized with a black clutch purse by Judith Leiber, statement jewellery by Martin Katz, and a pair of gorgeous shoes by Stuart Weitzman (we hear) which were unfortunate enough to be hidden under her skirt the whole time so we didn't even catch a peek at them.
Hair and makeup:
Ponytail; plum lipstick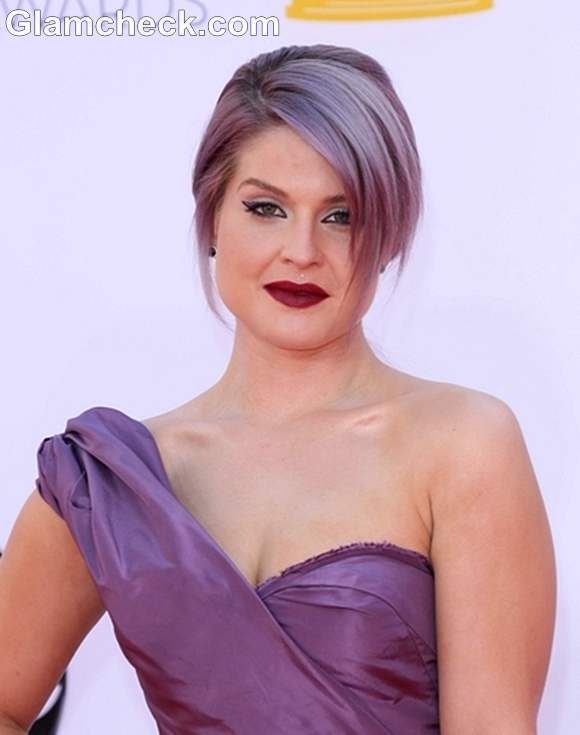 The Fashion Police host let a bold red lipstick be the focus of her makeup, resorting to winged liner and glimmer eye shadow to complete it. Her envious hair boasted more than one shade of purple, highlighted by a ponytail and her grown-out bangs framing her face. She reportedly also spent a quarter of a million dollars on her manicure for the evening thanks to a nail polish made from black diamonds. The lovely lady went all out for her look and we think she made her point quite well!
Get the Look
Katy Perry's done it, Lady Gaga lives for it, and Nicki Minaj doesn't go anywhere without it. Colored hair or colored wigs are both sure-fire ways to revamp your image. The crazier the color, the better. But make sure that the hue you choose looks good on you. For example, red is a super-hot color but one that can look artificial on some women who do not have the right skin tone for it. Consult with and listen to your hairdresser's advice. They didn't go to beauty school for nothing. Once colored, your hair will be rocking a whole new dimension whether you style it in elaborate curls or want to go with messy bed-hair.
P R Photos