A perfect swimsuit is the absolute must-have for those who plan to sunbathe at the beach somewhere on exotic islands. This essay from papercheap authors is enriched with a detailed story about the types of swimwear and how to make a choice in favor of a swimsuit which ideally fits into your figure.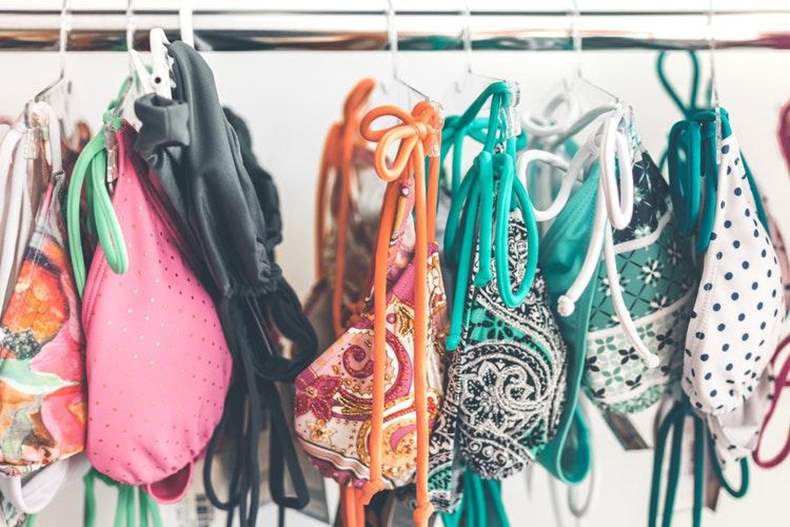 How to Choose Gorgeous Swimsuit
When it comes to the long-awaited time of holidays, we, women, absolutely naturally want to be fully equipped. During long preparations for the future trips to the sea, we are rapidly running to fitness clubs to adjust their figures, to their favorite beauticians and massages for various body treatments. It's quite natural!
Women do all of those things in order to wear the new swimsuit and look great in it! The choice of a beautiful, stylish and correct swimsuit from the abundance of various options represented in the market of styles, colors, and drawings — the task is not so easy! It happens that we get lost in their variety and before choosing and buying their own swimsuit we spend much of our precious time and nerves.
Of course, there are separate beach fashion and trends in beach suits (swimwear) that you want to be in line to be fashionable.
But, whatever fashion designers are offering us in the new season, it's the best thing to start exploring your shape, your own custom color palette, and then just buy your super-fashioned swimwear according to your physical appearance options.
Triangle or Pear (Narrow Waist and Wide Thighs)
Girls of such a figure are not recommended panties, shorts, panties with side linings and unnecessary details, fabrics with luster. Here the main goal is to get rid of the emphasis on the hips and make the top visually bigger. For example, choose the swimsuit with a push-up bra.
As for the bottom of the swimsuit, it should be monotonous, with high cuts — so you visually "last" your legs. If you want a complete swimsuit, then choose a model with a few original details on the top, or divided into two blocks: bright at the top, muted and monotonous — below.
Inverted Triangle (Narrow Hips and Wide Shoulders)
Here are the rules other than for the "triangle". I advise you to abandon swimsuits on thin straps or strapless at all. It is desirable that the top was neutral. In this shape, the swimwear with thick straps will be best suited. For the bottom part rushes, tie on the sides, stripes, contrasting details, shorts will fit. Also, choose V-neck swimsuits. But always attract as much attention as possible to the hips.
Rectangle (Shoulders, Waist and Thighs of Approximately the Same Width)
Consequently, this type of figure lacks feminine bends. Therefore, give up monotonous, simple classical swimsuits and swimsuits with horizontal stripes. If you want to buy a holistic swimsuit, then choose products with different symmetrical cuts, inserts, and draperies.
Oval (Visually the Shoulders and Thighs are Small and the Waist Looks Bigger)
Women of such a figure need to make a waist visually narrower. Your swimsuit should be with a deep neckline and well support the central part of the body. Ruby or drapery at the top or bottom will also create an illusion of a good waist. This will also be promoted by dark and uniform colors in the waist area. Additionally, you can pick up a holistic swimsuit with side cuts. This option looks really outstanding!
The Phenomenon of Invisible Swimsuits
Talking about the notion "invisible", we do not mean transparent swimsuits or too vulgar bikini. In reality, these are the models of flesh color, which virtually merge with the skin, creating the illusion of a nude body.
One of the first fashion designers who introduced the "nude" items for the body was Kanye West, which presented the luxury collection of "Yeezy" swimsuits in 2017. From that moment, many designers began to create the models of bodily color. It is not surprising: such things make the image simultaneously more arrogant and restrained, and at the same time they look gorgeously vintage!
So, if you decide to join the army of fans of "natural" bathing suits, then, first of all, it is important to determine which model you need.
Keep in mind: body blouses favorably emphasize the figure, but at the same time an overly bright whole version can "emphasize" extra centimeters on the hips and waistline. Try to choose a body swimsuit in the tone of your skin or a few tones darker if you want to slightly correct the figure.
In order to visually increase the size of the breast, you should pay attention to swimwear with ruches on a litter. Bodily models with playful flames look very gentle and stylish!
In the summer collections of different brands, you can find models of body blouses with prints, embroidery, with different exclusive patterns and even precious Swarovski stones.
Take a little lifehack: if you pick up a swimsuit in the tone of the skin, the picture on it will look like a bright tattoo that will definitely catch the attention.
Pros of Denim Swimsuits
The world designers state that the most important plus of this type of swimsuit is the naturalness of the fabric. We completely agree with them! Such a model is made of the high-quality cotton, which positively affects the skin, without causing discomfort and allergic reactions. It erases to the high extent and does not lose its original appearance and wonderful look.
A small disadvantage of a swimsuit made of denim is the long drying of the product compared to other models. With all the benefits of this model, the disadvantage is not so significant. Denim swimsuits definitely create a stylish and girly image. All you need is to choose a few bright accessories to look like the beach goddess:
– hats
– earrings
– bracelets
All this will add vivid colors to your image!
Denim swimsuits are a combination of fashion, style, beauty, and sexuality! Just try them and you won't regret your choice!